Europe Section Policy Committee
Mission:

To use sound scientific evidence to advance understanding for and action towards improved nature conservation in the policy arena.
Members:
Stefan Kreft (Germany, Chair)
Pierre Ibisch (Germany, Chair)
Ioan Manuel Ciumasu (Romania/France)
Martin Dieterich (Germany)
Vassiliki Kati (Greece)
Willem Laermans (Belgium)
Francisco Moreira (Portugal)
Guy Pe'er (Germany/Israel)
Tobias Plieninger (Germany)
Nuria Selva (Poland/Spain)
Per Sjogren-Gulve (Sweden)
Peter Hobson (United Kingdom)
Pavel Kindlmann (Czech Republic)
Zdenka Krenova (Czech Republic)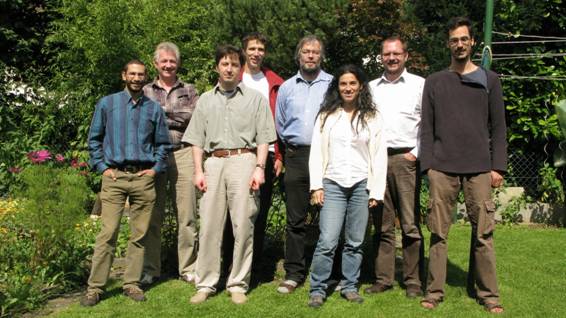 Tasks:

Provide for exchange with the public and decision makers without compromising the scientific rigor of an academic society. Maintenance of scientific rigor is not to be confused with retreat from public debate. Rather, outreach to the public and policy makers is needed to advocate for biological diversity and to implement scientific findings resulting from conservation biology research.
Actively promote nature conservation and, thus, advocate as often as necessary
Develop conservation policy
Advocate for the inclusion of science into European biodiversity policy, decision-making and management
Inform policy-makers and improve effective communication with them
Strengthen the relationships with political and administrative bodies as well as with other pertinent organizations

Activities:
The Policy Committee depends highly on input from the SCB-ES membership. As a basic philosophy, it seeks to take advantage of members' expertise by calling for and supporting their active involvement.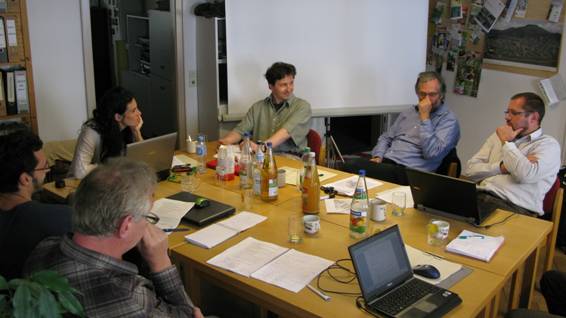 Resolutions:

The Policy Committee develops Resolutions and Statements of Public Advocacy that explain the Section's view on a particular conservation issue or controversy.

Publications and Contributions:
The Policy Committee produces scientific papers and contributes to different studies, initiatives or conferences, often launched by European institutions, with the aim of improving conservation policy.

Science-policy Interface:

Important activities include:
Meetings with representatives of the European Commission, Members of European Parliament, policy-makers and international NGOs.
Organization of policy-related symposiums and workshops (e.g. the Natura 2000 Special Session at ECCB 2009).
Poster presentations at key events (e.g. Green Week in Brussels).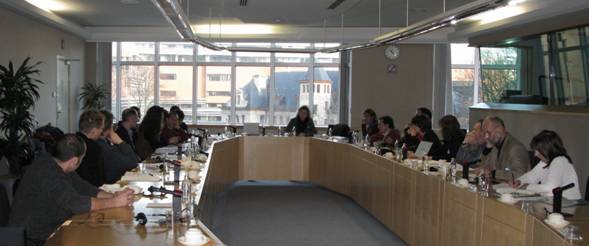 Specific Projects:

The Policy Committee is also working on specific conservation issues, which are considered of special importance for conservation in Europe
Roadless Areas Initiative for Europe
Include roadless areas as conservation targets, integrate into legal documents



Natura 2000 implementation
Scientific survey towards a better implementation of the Natura 2000 network. Help us! Fill out the questionnaire

PROTOCOLS:

The Policy Committee usually meets once per year to discuss policy issues, plan the activities and tasks and develop a strategic plan. We mainly work by e-mail. You can see the protocols of the meetings below.
2009- Ewersbalde Meeting II
2008- Krakow Meeting
2008- Brussels Meeting
2007- Uppsala Meeting
2005- Le Luc Meeting
2004- Ewersbalde Meeting