Scientific Advisory Board
Michael Dombeck | Louis Provencher | Jake Vander Zanden | David Wilcove | Erika Zavaleta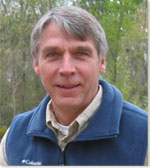 One of the most renowned and respected contemporary conservationists, Mike Dombeck dedicated a quarter of a century to managing federal lands and natural resources in the long-term public interest. Mike is the only person to have ever served as both the Director of the Bureau of Land Management and the Chief of the US Forest Service. His leadership impacted nearly 500 million acres. His legacy is one of steadfast stewardship for the land, and he is most noted for significant efforts toward watershed health and restoration, sustainable forest ecosystem management, sound forest roads and roadless area protection. As the capstone to his life-long career in public service, he was granted the highest award in federal service, the Presidential Rank – Distinguished Executive Award.
Dr. Dombeck is also the recipient of the prestigious Audubon Medal, the Lady Bird Johnson Conservation Award and Ansel Adams Award. He has authored, co-authored, and edited over 200 popular and scholarly publications, including the books: Watershed Restoration: Principles and Practices, From Conquest to Conservation: Our Public Lands Legacy, The Business of the Conservation Nonprofit, and My Healthy Stream.
Dr. Dombeck also served as UW System Fellow and Professor of Global Conservation at the College of Natural Resources at the University of Wisconsin-Stevens Point. He writes popular and technical articles, lectures and makes frequent national and international presentations on current environmental, natural resource management, and social issues.
---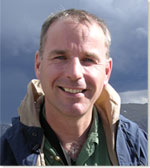 Louis Provencher has been the Director of Conservation Ecology of The Nature Conservancy (TNC) of Nevada since January 2002. Prior to this position, he was TNC's Project Ecologist for the Kissimmee River Conservation Area in Florida (2001) and TNC's Research Ecologist for the Longleaf Pine Restoration Project at Eglin Air Force Base, Florida (1994-2001). Dr. Provencher earned his BSc and MSc in Biology at the Université du Québec à Montréal, and his PhD at the University of Tennessee in Ecology. His training was in predator-prey theory, foraging theory, community ecology, statistics (mostly for experimental designs), individual-based modeling, and arachnology. He is a jack-of-all-trades and never liked to specialize. Dr. Provencher came to fire ecology when he accepted the position at Eglin Air Force Base. The Eglin project was essentially a landscape-scale experimental design to test four restoration treatments applied to longleaf pine sandhills to control native hardwoods. His interest in fire and restoration has persisted to this day. Currently, his responsibilities include being the lead for the Great Basin Region (Utah High Plateau, Great Basin, Columbia Plateau, and Mojave Desert) of LANDFIRE, an inter-agency and TNC 5-yr project to map Fire Regime Condition Classes nationwide, and the lead for the Inter-Mountain West and Mojave Desert Sky Islands Regional Fire Learning Network, which has projects including ecological departure mapping, ecological modeling, monitoring, and fuels management in Idaho, Nevada, Utah, and Washington.
In addition to these functions, Dr. Provencher provides scientific support to Nevada TNC projects, leads the Upper Muddy River Tamarix and Knapweed Restoration Project, and works to establish collaboration with and among public land management agencies and universities/research institutions. I also help cross-boundary efforts of the Rocky Mountains Conservation Region, including being the point of contact for the 2015 Goal. Outside of his main responsibilities, he is part of a TNC-led research project to experimentally test the joint effect of fire, livestock grazing, and climate on shrubland and grassland ecosystem properties on six ranches situated from New Mexico to Oregon and a TNC multi-chapter effort to fund research and policy to eradicate non-native crayfish from southwestern USA aquatic systems.
Dr. Provencher has interviewed every Smith Fellows finalist since the inception of the program.
---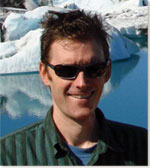 Jake Vander Zanden is currently an Assistant Professor at the Center for Limnology and the Department of Zoology at the University of Wisconsin - Madison. From 1999-2001, he was a David H. Smith Postdoctoral Fellow at the University of California - Davis. He received a Ph.D. from McGill University in Montreal in 1999, and a Bachelor's degree in Geography from McGill in 1994.
Dr. Vander Zanden is an aquatic ecologist with research interests that include the study of food webs, invasive species, salmonid ecology and conservation biology. Most ongoing work in his lab involves applying science towards effective environmental management in several different contexts - the prevention of invasive species, planning for the implementation of riparian buffers for the state of Wisconsin, conservation of Hucho taimen in Mongolia, and evaluating the restoration potential of Great Lakes food webs. He is also engaged in graduate and undergraduate teaching at UW-Madison, with a course load that includes 'Limnology', 'Ecology of Fishes', and 'Conservation Biology'.
---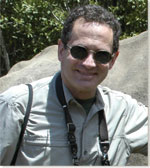 Dr. David Wilcove is a professor of ecology and evolutionary biology and public affairs at Princeton University. Prior to joining the faculty of Princeton University, he was senior ecologist at the Environmental Defense Fund in Washington, DC, where he developed science-based strategies to protect endangered species. He is author of The Condor's Shadow: The Loss and Recovery of Wildlife in America (1999), as well as numerous technical and popular articles in the fields of conservation biology, ornithology, and endangered species protection. He has served on the boards of directors of the Society for Conservation Biology, RARE Center for Tropical Conservation, American Bird Conservancy, and Natural Areas Association, as well as the editorial boards of Conservation Biology, Ecological Applications, and New England Naturalist. In 2001, Professor Wilcove received the Distinguished Service Award for the Society for Conservation Biology in recognition of his work on behalf of endangered species. In 1990, he was one of ten scientists awarded a Pew Scholarship in Conservation and the Environment. He previously worked for The Wilderness Society and The Nature Conservancy. He received a Ph.D. in biology from Princeton University (1985) and a B.S. from Yale University (1980).
---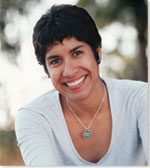 Dr. Erika Zavaleta is interested foremost in narrowing the divide between conservation science and environmental problem-solving. She tries to work at this from both sides – in 2006-07, she was on leave from her position as Assistant Professor of Environmental Studies at UC-Santa Cruz to work for The Christensen Fund, a private foundation supporting stewards of biological and cultural diversity in five key regions of the world. At the Fund, she worked to link ecological science with local knowledge and institutions to advance landscape-scale conservation in Central Asia, the Ethiopian Rift Valley, northern Australia, and northwest Mexico/ the U.S. Southwest. The experience was a huge opportunity to compare how diverse approaches to conservation work in a broad range of settings. Closer to home, Dr. Zavaleta's and her graduate students' research focuses on the consequences of changing biodiversity and the links between ecological condition and human well-being. Some of their recent and current projects explore the conservation, restoration, and history of California oak woodlands and grasslands; and wildfire and climate change effects on the provision of ecosystem services in rural Alaska and on the California coast. Having been a Switzer (1999) and Smith (2001) Fellow herself, she knows that conservation leadership opportunities for young scientists are a huge key to linking science and practice.
---