SCB News Blog
The SCB News Blog is the best source for member-oriented news from the Society for Conservation Biology. Here you'll find an account of what's new at SCB, coverage of SCB members in the news, and conservation-related commentary and reportage.
Come often and be informed of the goings-on in this global community of conservation professionals dedicated to advancing the science and practice of conserving Earth's biological diversity.
Have a story you'd like to share in the SCB News blog? E-mail us your idea.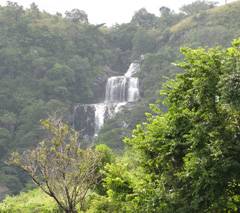 Citing the destruction of forests in Southeast Asia from the unregulated or lightly regulated oil palm industry, SCB's Africa Section is urging governments and societies in Africa to formulate effective policies that will prevent similar loss of biodiversity in Africa from the expansion of industrial oil palm production.
Read More