In the following Q&A, Conservation Biology Editor-in-Chief Mark Burgman discusses his new role with the journal, digital publishing, and his expectations for the future of SCB's flagship publication.
Mark's tenure started in March and he recently saw the publication of his first issue as EIC (June 2013 - Vol. 27, No. 3).
---
What is your job title (on your business card)?
Adrienne Clarke Chair of Botany; Managing Director, Centre of Excellence for Biosecurity Risk Analysis, University of Melbourne.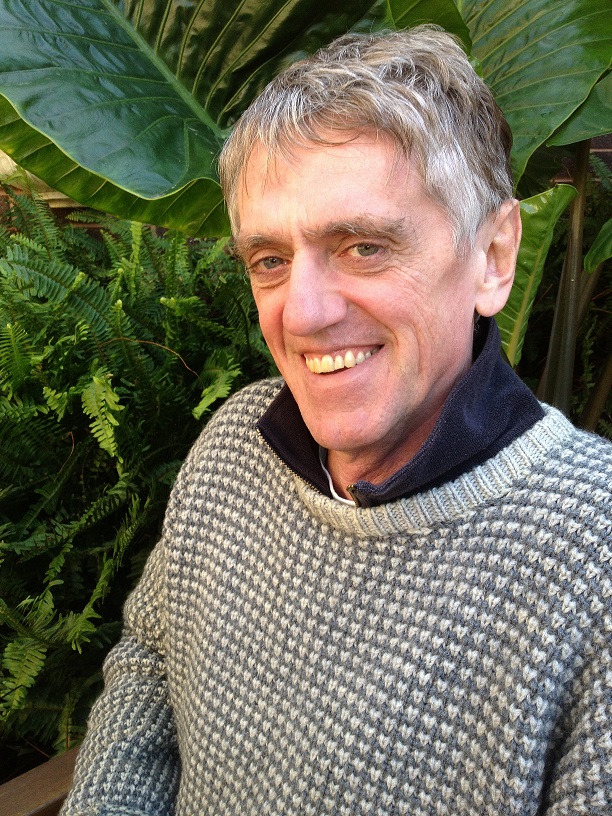 Mark Burgman, editor-in-chief of Conservation Biology
How does that relate to what you wanted to do for a living when you were in high school?
I had no idea what I wanted to do. I was utterly directionless.
Describe in a few words your typical work day.
Mainly I run a research centre that interacts with government. My job involves a lot of meetings, emails, phone calls, budgets, personnel issues, report writing, editing and research planning. Aside from that, I spend what little time is left working with graduate students, analyzing data and writing papers.
What was the topic of your very first published research paper and in what journal did it appear?
The molecular systematics of the ant genus Camponotus. I thought I might become an invertebrate taxonomist, although the thing that attracted me most was the computer programming and problem solving. It appeared in the Australian Journal of Zoology.
How did you feel upon learning that your research was being published in a scientific journal?
Surprised.
Looking back at that time, did you ever envision yourself as serving as an editor-in-chief of a scientific journal?
Not in a pink fit. The skills for this job are definitely an acquired set.
What appealed to you most about the EIC position for Conservation Biology and what about the position convinced you that it's the right job for you?
The potential for impact is very appealing. It's very different to my current role, so it's refreshing to do it.
You were a handling editor for Conservation Biology for many years before you became the EIC. How has your perspective of the journal changed now that you're looking at things as the EIC?
We need to be answerable to more than just impact factors. We have a responsibility to encourage the adoption of new tools and better methods in conservation practice, to enhance the impact of conservation science on public policy, and to inculcate new generations of ecologists with this applied aspect of their discipline.
What words do you want to be associated with the journal?
Ground breaking, exciting, interesting, outstanding quality.
It's a new era in scientific publishing and one that poses challenges and opportunities for scientific journals. From new publishing formats and content delivery channels to the rise of open access to how journal articles are shared and reviewed, technology has driven a revolution in the publishing industry. How do you see Conservation Biology evolving in the digital landscape and what do you see as the biggest challenge and the biggest opportunity?
We can only evolve effectively with good vision. The future's unpredictable. I want us to be well positioned to deal with new things. We have to be flexible and forward-looking, and learn to listen to the people who publish with us, and those that don't.
Having your research paper published can be a lengthy and sometimes frustrating and humbling process. What advice do you have for researchers who find themselves frustrated that their paper isn't being published soon enough?
Be patient. Be polite. Everyone in the process is doing their best. If it's good work, it will still be good work in two months time. And don't be afraid to ask us about progress.
Where could editors do a better job of understanding and responding to the expectations of the researcher who hopes to be published?
Editors could do a better job of helping authors to see the international scientific context of their work.
What do you look forward to most in your new role as the EIC of Conservation Biology?
Finding really great papers and helping authors to get them out.
Favorite non-work related activity?
Athletics (pole-vault) and listening to new popular music.
Favorite place(s) in the world?
To visit: New York. To live: Melbourne. To relax: Western Australia's beaches.
Do you have a favorite book and author?
Arthur Koestler, The Sleepwalkers. C.P. Snow, The Search.
Do you have a conservation hero?
The best thing about conservation biology is that it is full of heroes. I'm continually astounded by how much the people in this business give, and how the work supersedes egos and personal agendas. I admire just about everyone I meet. It's a privilege to be part of it.