Jessica Junker traveled halfway around the world to attend SCB's North America Congress for Conservation Biology (NACCB) in Oakland, California.
The Ph.D. student arrived at NACCB from Germany in July with two goals in mind: excel in the Student Award Competition and highlight the habitat crisis affecting great apes on the African continent.
She accomplished both goals in one 15-minute presentation.
Jessica received first place in the Student Award Competition with her presentation, "Recent Decline in Suitable Environmental Conditions for African Apes - An Attempt to Bridge the Gap Between Local Efforts and Global Perspectives."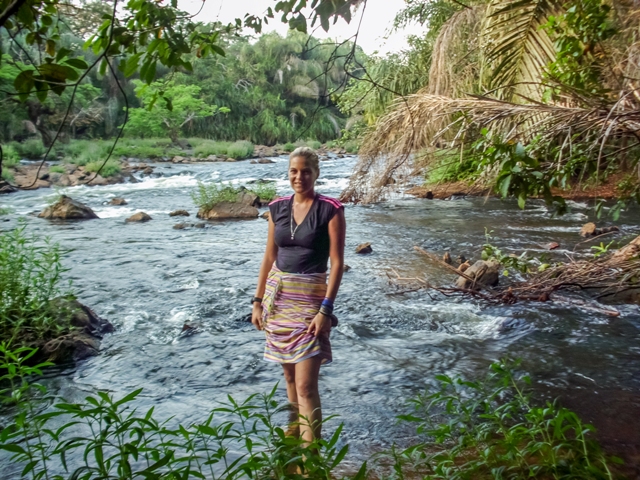 NACCB Student Talk Winner Jessica Junker in Libera where she recently completed a chimpanzee survey.
She delivered a complex message on the decline of suitable environmental conditions for apes in Africa in a timely and compelling manner; demonstrating originality and good story-telling skills.
"I think it's crucial to be able to communicate your results to others and it makes me happy that I was able to share my passion for my work with the people in the audience," Junker said of winning the award. "Successful communication not only with fellow scientists, but also with the general public, funding organizations, national wildlife authorities, local communities, and all stakeholders is critical to effective conservation and research planning."
Sixty students participated in the Student Award Competition, which featured a 12-minute oral presentation followed by a three-minute Q&A with the judges.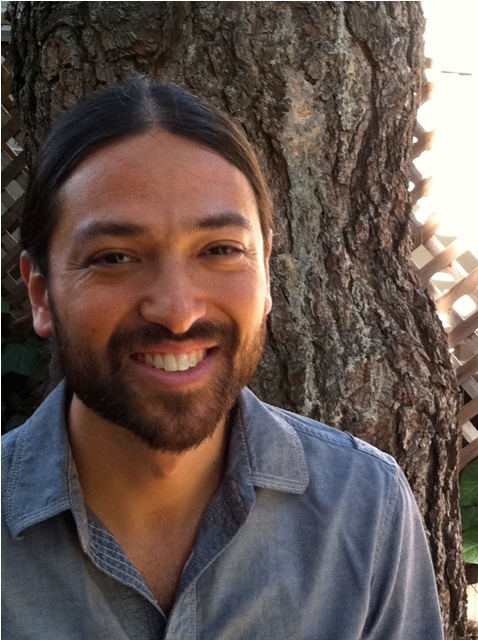 Justin Kitzes, student award recipient
Daniel Karp, student award recipient
Justin Kitzes (University of California, Berkeley) took second place with his presentation, "
The Tradeoff Between Patch Size and Clustering in Designing Reserve Networks.
"
Daniel Karp (Stanford University) took third place with his presentation, "Intensive Agriculture Erodes Beta-Diversity at Large Scales."
SCB congratulates Jessica, Justin, Daniel and all those who participated in the Student Award Competition. (
Read the winning abstracts
.)
The Society is also grateful to the judges who made the competition possible: Karen Beard, Anna Chalfoun, Tracey Dalton, Domick DellaSala, Chris Elphick, Andrew Gregory, John Hall, Nyeema Harris, Patrick Huber, Judy Jacobs, Nathaniel Lawrence, Jenny McGuire, Adina Merenlender, Sarah Reed, Adena Rissman, Sadie Ryan, Mark Schwartz and Tom Sisk.
Following is a Q&A with Jessica, who is completing Ph.D. work at the Max-Planck Institute for Evolutionary Anthropology in Leipzig, Germany. Jessica recently conducted a nation-wide chimpanzee survey in Liberia.
SCB: What about your field are you most passionate about?
I am most passionate about the direct link between my work and conservation and research on the ground.
I get excited by studies that focus on finding a solution to a specific problem. For example, in the case of great apes, one problem that we have is that despite decades of intensive research, great ape regional distribution, abundance, and population trends are still largely unknown. Our study thus attempted to develop a continent-wide distribution model as well as quantify change in distribution over the past two decades to support researchers, wildlife managers, funding agencies, industries and politicians when making decisions in identifying priority conservation areas, research gaps, potential wildlife corridors and future survey sites.
SCB: If people had to know one thing about your research findings what would it be and why?
Suitable great ape habitat has been declining rapidly over the past two decades due to increasing human impact in the form of hunting and habitat destruction. We estimate that more than 200,000 square kilometers of suitable ape habitat have been lost, which equates to approximately four soccer fields every day over the past 20 years. Gorillas and bonobos seem to have been more affected than chimpanzees, where for some species suitable habitat declined by up to 59 percent.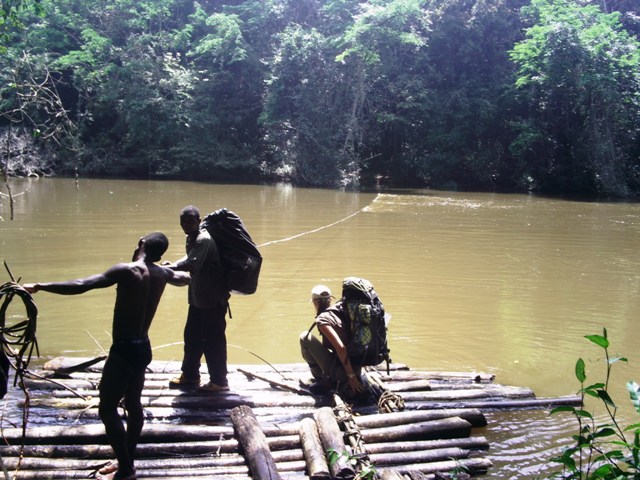 Jessica Junker conducting field work in Liberia
Furthermore, recent habitat loss appears to have been particularly severe in the central African forest block, currently regarded as the remaining stronghold of great apes. In these areas, the vast and once-remote forest tracts have been interlaced with logging and mining roads and subsequent human immigration. The results of our model in combination with other data sources, such as spatial information on threats, population status and trends will be invaluable for the effective conservation of the remaining great ape populations and their habitat in Africa.
SCB: Has anything in your research surprised you?
I expected to find a decline in suitable ape habitat across Africa over the past two decades. However, I did not expect habitat loss to be this high, especially because we assume that our model underestimates rates of habitat decline over time, as we did not include forest loss and disease into our model due to data limitation problems. Our results support the notion that we are in the midst of a biodiversity crisis and highlight the importance of urgent and effective conservation actions.