In the US, state wildlife programs protect resident wildlife of all kinds, and federal programs mainly target imperiled and migratory species. Together with their graduate students, SCB members Vicky Meretsky, Lynn Maguire, Mike Scott, David Stoms and Steve Yaffee and six colleagues examined the state wildlife action plans of all US states and territories and interviewed plan leaders. They found strong collaborative conservation efforts underway in all states, but states varied considerably in funding and staffing of nongame programs and in their use of cutting-edge conservation tools, outside grants, and regional, particularly cross-state, collaboration. The recent economic downturn has reduced funding to wildlife programs in many states, exacerbating disparities among states and limiting opportunities for states to increase their conservation capacities.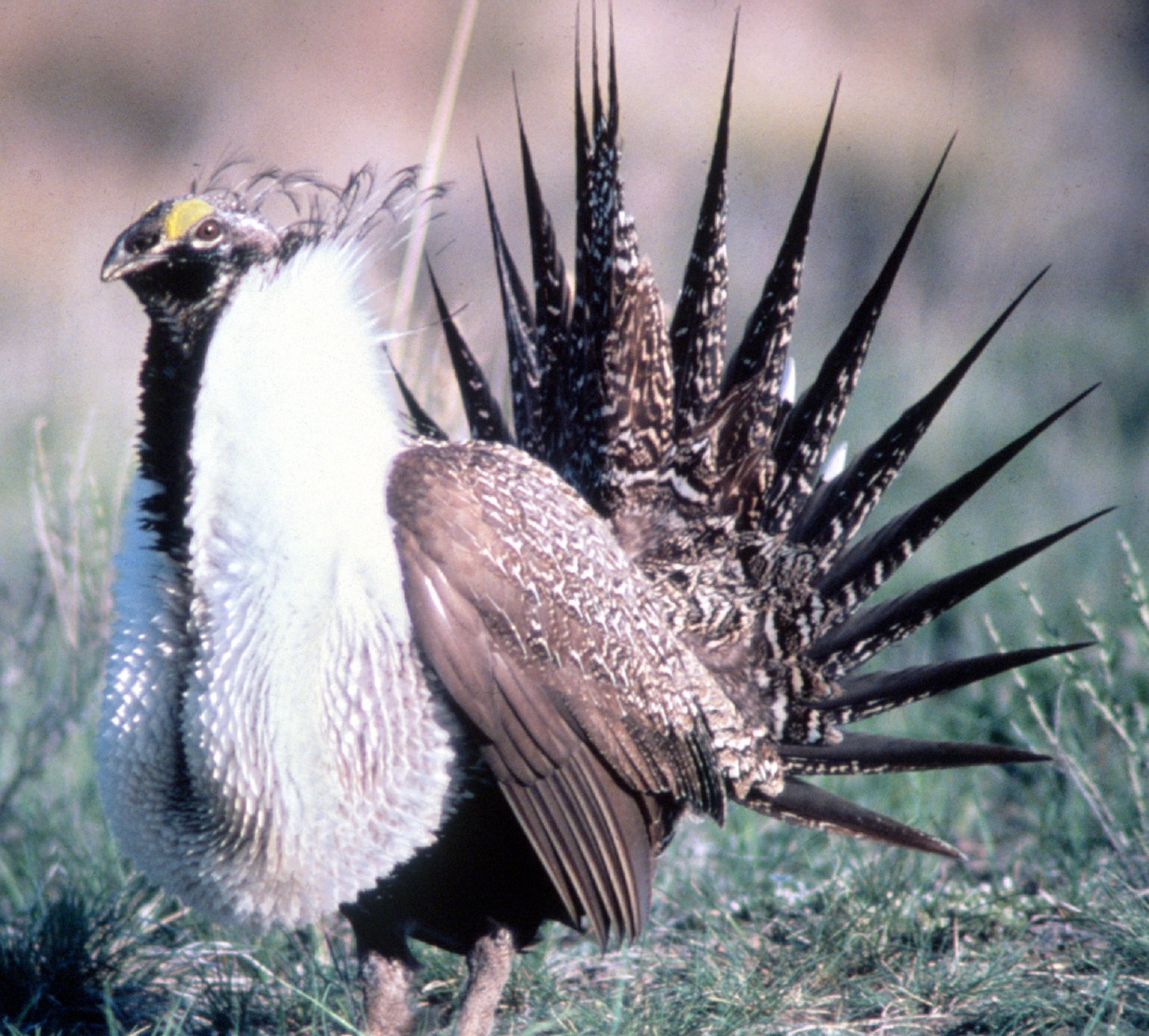 Landscape planning for Sage Grouse (Centrocercus urophasianus) conservation requires coordination among several western states and other conservation partners.
In a recent
Bioscience
article (subscription required), Meretsky et al. discuss conservation implications of disparities among state wildlife programs and of the gaps between state and federal conservation efforts. They point to the many species whose rangewide status is not tracked by any agency. Such species, if they decline rangewide without raising alarms in any single state, can slip between the cracks in the conservation landscape. Once species decline to levels requiring Endangered Species Act (ESA) protections, management options shrink and costs of recovery, both social and economic, skyrocket. The authors suggest that a national conservation-support network would increase conservation effectiveness and efficiency, while limiting the need for the stringent protections of the ESA.
The authors consider where such a national network might find a home. Because budgets and focuses for federal programs can fluctuate with the changing interests of Congress and the executive branch, the authors suggest that a non-agency home with broad-based funding from many conservation partners might provide a more stable environment.
Working from the results of their studies of state wildlife action plans and from consultations with other conservation collaborators, Meretsky et al. outline five tasks that a national conservation-support network might tackle initially. A nationwide habitat map, scaled appropriately for wildlife conservation, would provide a common planning framework for regional and national collaborative efforts. An ongoing program to collate and synthesize species-level information could aid in identifying at-risk species that may escape attention of individual state or federal programs. Capacity-building support would level the playing field among states and their conservation partners. A centralized information-sharing system would allow conservation partners to share lessons learned to leverage successes and increase effectiveness of all players. Finally, the support system could identify new conservation tools and provide or coordinate training to build state capacities.
Initial response to the article among conservation partners has been uniformly positive and enthusiastic. The authors are working with wildlife agencies and organizations to develop forums at national conferences and other venues to move the discussion forward.
Citation:
Meretsky, V.J., L.A. Maguire, F.W. Davis, D.M. Stoms, J.M. Scott, D. Figg, D.D. Goble, B. Griffith, S.E. Henke, J. Vaughn, and S.L. Yaffee. 2012. A State-Based National Network for Effective Wildlife Conservation. BioScience 62: 970–976. doi:10.1525/bio.2012.62.11.6