Member spotlight
Nathan Bennett

Dr. Nathan Bennet, the recipient of our 2019 SSWG Early Career Award, is currently cross-appointed as a Postdoctoral Fellow with the OceanCanada Partnership at the University of British Columbia (Canada) and with the FishMPABlue2 Project at the University of Nice (France). An environmental and social ethic shaped by lifelong explorations of wilderness areas and peopled land- and sea-scapes and experiences working in diverse communities guides his work and research. As a broadly trained social scientist, he chose to primarily focus on research projects that interrogate various aspects of the complex relationship between the environment and human society with a critical and solution-oriented lens. His interests are broad and global, researching topics ranging from social equity and governance in marine protected areas, to indigenous perspectives on and approaches to conservation as well as the role of the social sciences in conservation. His work bridges the practical, methodological and theoretical while drawing on scholarship from human-environment geography, political ecology, development studies, natural resource management and insights from political science, psychology, sociology, anthropology, and ecology.
He graduated from the University of Victoria with a PhD in Geography in 2013, a MS in Environmental Studies from Lakehead University in 2009 and a BEd from the University of Victoria in 2002. He is an active member of the Commission on Ecological, Economic and Social Policy (CEESP) and the World Commission on Protected Areas (WCPA) of the International Union for the Conservation of Nature (IUCN). In addition, he is affiliated with the Center for Ocean Solutions (Stanford), the OceanCanada Partnership, the Community Conservation Research Network, and Too Big To Ignore.
What got you into ConSoSci?
When I was in my 20s, I floated the entire 1300km length of the Fraser River as part of a sustainability education program. While on this voyage, we stopped and talked with people in many different communities of farmers, loggers, indigenous groups, fishers and others along the banks of the river. We learned about their lives, their livelihoods, their hopes for their communities and how they related to the Fraser River and surrounding watersheds. I also worked and lived in rural and resource-based communities in Canada and Latin America. In all of these communities, I heard stories of people who were simultaneously trying to make a living and to protect the natural world. It is these types of narratives that have inspired me to be a conservation social scientist. Conservation social science provides the tools to help understand and incorporate human dimensions considerations into conservation decisions.
What mentors have been most formative to your career and what aspects of their mentoring were particularly helpful?
The mentors who were the most formative to my career were the ones who encouraged me and told me that I could do it and also the ones who discouraged me and told me that I couldn't do it. I have been very fortunate to have had a number of great mentors who have been incredibly supportive – Harvey Lemelin, Phil Dearden, Terre Satterfield, Robin Roth, Patrick Christie, Kai Chan, Natalie Ban and Rashid Sumaila to name a few. The three most important things that my mentors did for me were: 1) to make sure that I had adequate financial support to be able to focus on doing research (in particular, as I did my entire masters, PhD and post-doctoral positions with a young family); 2) to give me rapid and honest feedback to help me to think deeper and to do better work; and, 3) to help connect me with networks of other people working on similar ideas and projects. But, I also want to thank the naysayers for giving me the opportunity to try to prove them wrong. I have always dreamed up big ideas and big projects and tried to make them happen. These projects have not always been successful nor completed. But, I guess enough of them have come to fruition that I am still here – dreaming big, working hard and celebrating some successes along the way.
What is your social media or communications strategy?
The best advice that I received about social media and communications was "Make it about the ideas that you work on, not about yourself." So, my approach to social media is to share research updates, publications, stories, and ideas that somehow relate to interactions between humans and the environment and that are about communities and conservation. Sometimes the items that I share are my own, but I also like to generously re-share items that others have produced that are related to these central themes. For communications, when I produce some new research, I always ask myself "Who is the audience that will find this useful?" and "What is the main message?". Then, I use the answer to these questions to decide whether to make a blog post, do a media release, write a policy brief, make a community presentation, or just send it around to colleagues.
Who is your conservation idol?
My conservation idols are the people in the communities with whom I have been fortunate to work. To me, they are the true heroes at the front lines of conservation. They are the community leaders advocating within and beyond their communities for support, the practitioners and managers working every day to manage and conserve resources, and the resource users who are making personal sacrifices now so that others can benefit later. I find the inspiration for my work through them.
What advice do you have for other early career conservationists trying to find their way in the conservation world?
Working in conservation is not the easy path. It often requires moving around, working long hours, and low pay. There are definitely lots of easier, more secure and better paying jobs out there. But, it has rewards – it provides opportunities for adventure, you are always learning, it is challenging and can be fun. Most importantly, it is important work. It matters to society and to future generations. If you are passionate about it, you must do it! Just keep looking for the opportunities. There are many ways to contribute in universities, NGOs, governments, communities, consultancies, foundations and international agencies.
Sarah Stephen
What got you into ConSoSci?
Being an environmental science and international nature conservation student, I studied the world's greatest environmental challenges such as climate change and biodiversity loss. Faced with these challenging topics in university, I often racked my brain trying to come up with new ideas and strategies to mitigate these issues and asked myself big questions like how and why our current approaches are insufficient. What I have come to realize is that people are the drivers of anthropogenic climate change and biodiversity loss, yet people are also the solution. The social sciences offer new tactics, knowledge, and resources to address and understand human behavior. Social science, used with natural sciences, can strengthen strategies to engage people and galvanize conservation action. I am inspired to move forward in my research and actively engage with social scientist to improve conservation outcomes.
What is your current research?
My current research seeks to support countries as they work to preserve and expand protected and conserved areas with the ultimate goal of maintaining biodiversity for future generations by achieving the Aichi Biodiversity Targets. The research contributes to shaping the conservation landscape to work for both traditional protection and sustainable use at the global level. My thesis research builds on this topic as I will explore the future trends of biodiversity using a modeling and scenario approach and applying these projections to understand their relationships to globally agreed goals.
Who is your conservation idol/mentor?
The upcoming United Nations Decade is dedicated to Sustainable Oceans. There is no better scientist than Dr. Sylvia Earle to name as my conservation idol in light of this global commitment to ocean conservation. She is an acclaimed scientist and environmental heroine who is changing our world for the better. As a young student, I saw that she paved the way for women in science in a field that was predominantly male. Dr. Earle's commitment to communicating science and conservation optimism continues to inspired me. Because we share a passion for safeguarding protected areas, I admire her fight for marine hotspots and protected areas, or Hope Spots, through her organization called Mission Blue.
Sarah Horsley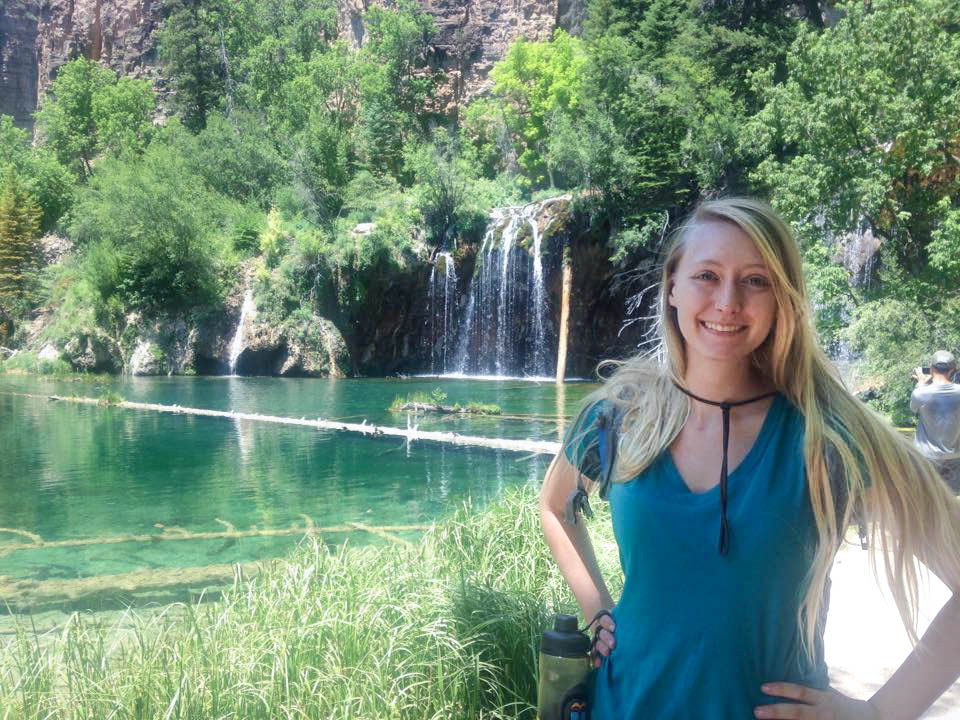 Sarah Horsley is a PhD student working towards a joint degree in Integrative Conservation and Forest Resources at the University of Georgia. She comes from an interdisciplinary background in social science, natural science, and the digital humanities. Sarah is interested in the application of environmental social sciences toward conservation, including environmental perceptions, behaviors, and socio-cultural valuation methods for decision-making. Her research focuses on characterizing the concept of iconic species and their contributions toward a sense of place and conservation efforts in nature-based destinations. Currently, she spends her summers researching the significance of the sea turtle and live oak on Georgia's coast and the rest of the year planning the 2018 Integrative Conservation Conference in Athens, Georgia. Sarah is also interested in teaching scientists to be storytellers and works as a scientific illustrator and visual artist. You can see her work at www.sarahhorsley.com.
What got you into ConSoSci?
For too long I assumed that any conservation or environmental problem only needed natural science to find the solution. But when I really started to look these problems case by case, the social and human aspects appeared to be the majority of both the issue and the solution. When I realized this, I decided that to have the greatest impact on addressing conservation issues I needed to look to social science. However, conservation problems are complex and require lots of contextual knowledge, so I try my best to research the social aspects with as much understanding of the natural, economic, and political as I can manage as a graduate student!
Nature poetry started my interest in conservation. There were quite a few poets that describe how precious moments of being, understanding, and communing in nature are and what a loss we would be at without our spirited ties to the natural world. I really value the moments in nature that tell us more about our world, which is often reflected in nature writing and nature poetry, so I decided I needed to know more about how we as humans see and understand these resources and how we protect them for the well-being of ecosystems. One of my favorites, Mary Oliver, writes, "Instructions for living a life. Pay attention. Be astonished. Tell about it."
What kind of research do you do?
I'm all about mixed methods. I like combining qualitative and quantitative inquiry to really get both a rich and broad perspective on a question. I'm also currently working on developing research that uses methods and theoretical frameworks from both the social and nature sciences. Because I have a background in both, this allows me to keep by skills and knowledge sharp and be a more interdisciplinary person. I'm also a proponent of incorporating data and techniques from the humanities into scientific research, such as narrative, arts-based inquiry, and translating findings into science communication through all expressive media.
Who is your conservation idol?
Anyone working to solve the issues of microplastics and ocean pollution. I'd have to say my current idol is Mr. Trash Wheel who is voraciously devouring litter that enters the Baltimore Harbor.
Sophia Winkler-Schor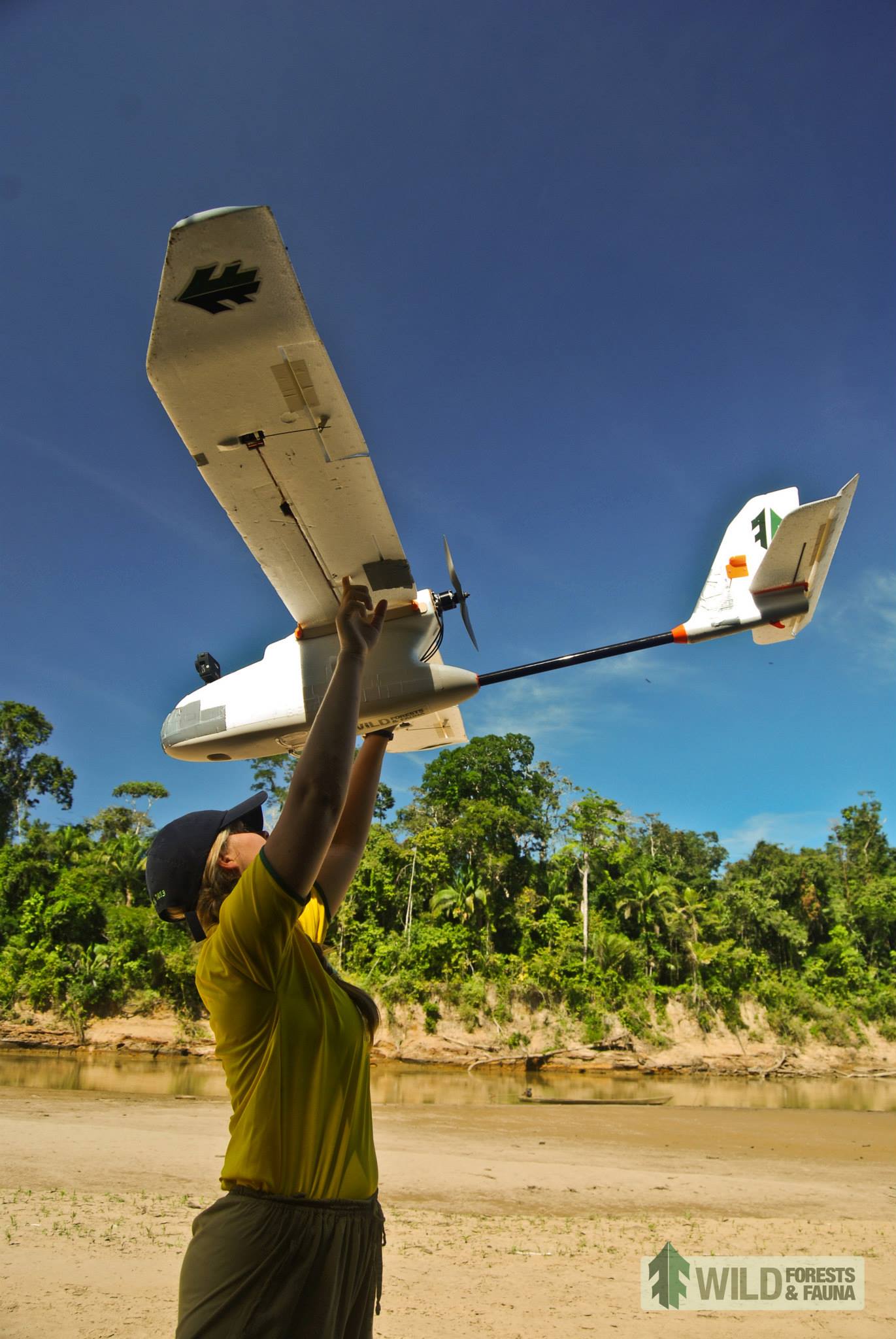 Sophia (@ScientistSophia) is a master's student studying international nature conservation (M.I.N.C.) at the University of Göttingen (Germany) and Lincoln University, New Zealand. Her research focuses on understanding human-nature relationships and how individuals' values influence their behavior. Integrating conservation psychology along with other social and natural sciences, her research seeks to engage people in pro-environmental behaviors and improve the efficacy of conservation interventions. Sophia previously worked in the Peruvian Amazon where she evaluated land users' interest in payments for ecosystem services (PES). Here she saw the great need for behavioral scientists to improve conservation efforts. Currently, she is a visiting scholar at the University of Illinois at Urbana-Champaign completing her thesis research exploring park users' value structures and their pro-environmental behaviors in Denali National Park, Alaska. Sophia plans on pursuing a PhD in human dimensions of conservation focused on deforestation prevention in Latin America.
What got you into ConSoSci?
During my undergraduate studies, I was lucky enough to meet a (then) PhD student at the University of Washington who was conducting forest conservation research in Peru. I began working for him on a project that sought to assess interest in payments for ecosystem services (PES) in Madre de Dios, Peru. We surveyed several hundred gold miners and farmers in the Manu-Tambopata corridor to understand their interest in hypothetical conservation policies. I loved working with the local people in Peru to better understand their communities and needs. During this research, we used a variety of social science techniques, and I realized how powerful they were for developing conservation interventions. This experience ultimately led me to my current field of study—conservation psychology—because I realized how imperative it is to understand human behavior in order to address pressing conservation issues.
What is your current research?
My thesis research explores human values and how they relate to pro-environmental behavior. We surveyed 700 park users at Denali National Park and Preserve in Alaska, asking about their values and what kinds of pro-environmental behaviors they engage in. We are testing two new value dimensions to explore their relationships with pro-environmental behaviors to develop a more nuanced understanding of environmental values and also help decision-makers and park managers improve park policy and user experience.
Who is your conservation idol/mentor?
My conservation crushes, as I like to call them, are Dr. E.J. Milner-Gulland for her novel integration of behavior change sciences to conservation interventions. Dr. William Laurance is also someone I look up to for his extensive research deforestation and forest conservation in Latin America. Both of these researchers are paragons in their respective fields and are inspirations for my future research and career path.
Recent papers spotlight
Using human-wild dog issues as a lens, the authors of this paper found that understanding competing social constructions of wildlife can help managers better reduce conflict and develop more effective approaches to collaborative, integrative management.
Teel, T. L., Anderson, C. B., Burgman, M. A., Cinner, J., Clark, D., Estévez, R. A., Jones, J. P.G., McClanahan, T. R., Reed, M. S., Sandbrook, C. and St. John, F. A.V. (2018), Publishing social science research in Conservation Biology to move beyond biology. Conservation Biology, 32: 6–8. doi:10.1111/cobi.13059
As all SSWG members know, social science plays an important role in conservation research and practice. However, the position of social science research in key research journals is not always clear. In this editorial , Teel et al. discuss the role of social science in Conservation Biology , the flagship journal of the Society for Conservation Biology. They offer guidance on the suitability of manuscripts for publication, based on relevance and importance, and call for stronger representation of social scientist from diverse disciplines in the editorial and review process.
Veríssimo, D., Schmid, C., Kimario, F. F. and Eves, H. E. (2018), Measuring the impact of an entertainment-education intervention to reduce demand for bushmeat. Animal Conservation. doi:10.1111/acv.12396
The trade and consumption of bushmeat are major threats to biodiversity across the tropics. In this paper Verissimo et al. explore the efficacy of radio talk shows in attempts to reduce demand for bushmeat in northern Tanzania. Though the study shows no significant change in behavior, it highlights the need for rigorous monitoring and evaluation to identify behavior change success.
(To suggest your project or publication for featuring here, email us at sswgcommunications@gmail.com)
Connect with SSWG on Social Media