Webinar Wednesdays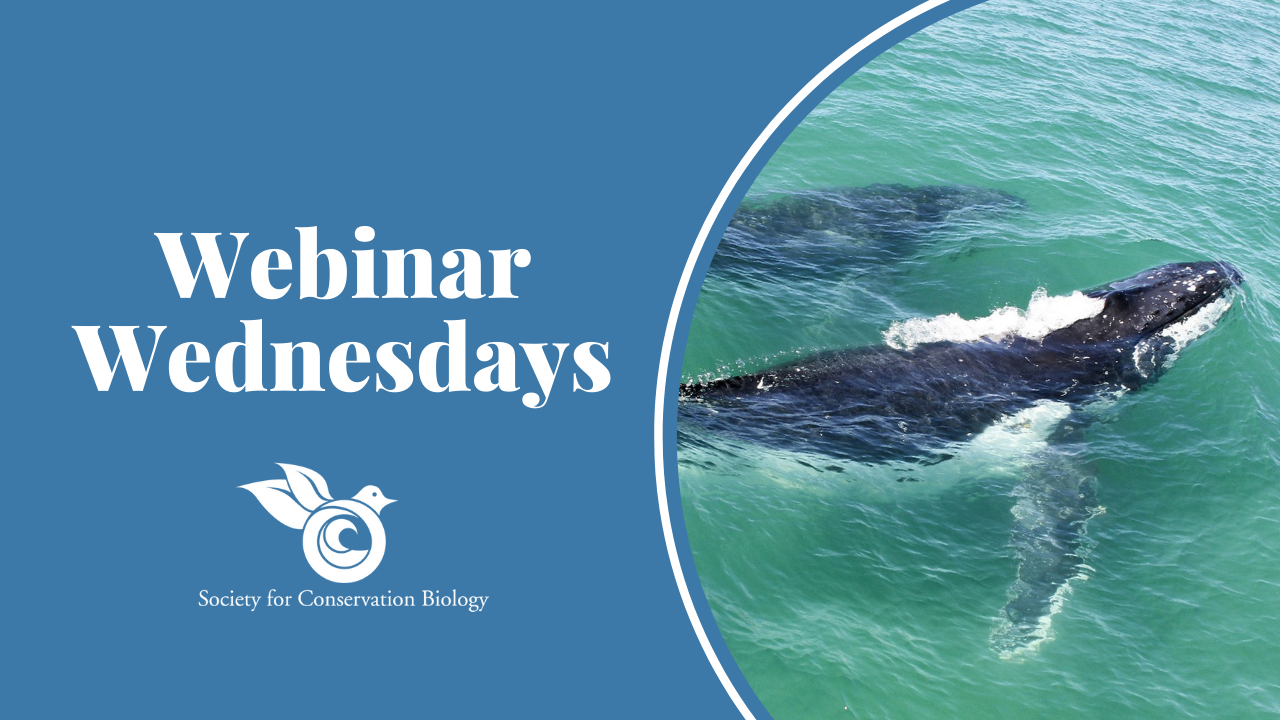 Quarterly, SCB holds Webinar Wednesdays, a series of live events that feature leading voices in conservation who present critical research and discuss the latest topics in conservation.
Have an idea for a webinar topic or a referral for a potential presenter? Email SCB! We seek a diverse range of presenters and topics and are fully focused on delivering content that provides value to our audiences from around the world. We also highlight exciting initiatives from our organizational members.
Our webinars may focus on the following themes:
Professional development webinars, on topics like careers in conservation biology, how to submit a successful abstract, etc. that provides professional development resources to our members.
Research related webinars, that allows a member to share their research and methods with our wider membership.
Section, Working Group or Chapter webinars that enable SCB groups to share any ongoing projects, conferences, awards, work, etc. with our membership and encourage interested parties to get involved in their work.
All of our past webinars are also available on our Vimeo page: