ICCB Plenary Speakers
ICCB plenary talks relate to the theme of the congress. Speakers inspire the conservation community to confront shared challenges and illuminate new ideas and possibilities for biodiversity conservation with thought-provoking insights for new pathways in conservation.
Special consideration is given to speakers who focus on solutions to conservation challenges in Africa, use inter-disciplinary approaches to address cutting-edge questions in conservation science, and are uniquely positioned to address social and racial justice in conservation and the persistence of bias and inequity in the conservation profession. ICCB prioritizes speakers who historically face systemic barriers to participation on account of race, gender or sexual orientation.
---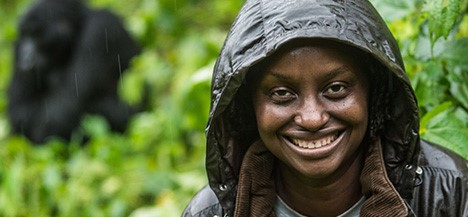 Dr. Gladys Kalema-Zikusoka
Dr. Gladys Kalema-Zikusoka is the founder and CEO of Conservation through Public Health and a National Geographic Explorer. Covid-19 has rearranged our priorities as conservation scientists and practitioners, highlighted humanity's fragile relationship with nature and introduced opportunities to reposition biodiversity conservation in society. We are excited to spotlight Dr. Kalema-Zikusoka's exemplary work on the interdependence of human health and wildlife conservation and obtain her insights on what conservation scientists and practitioners can do to help avoid future pandemics.
---
Dr. Lauren Chapman
Dr. Lauren Chapman is a professor in the Department of Biology at McGill University in Canada and a guest lecturer at Makerere University in Uganda. She is an expert on freshwater systems, freshwater biodiversity and aquatic conservation in Africa, with focus on the Lake Victoria basin.