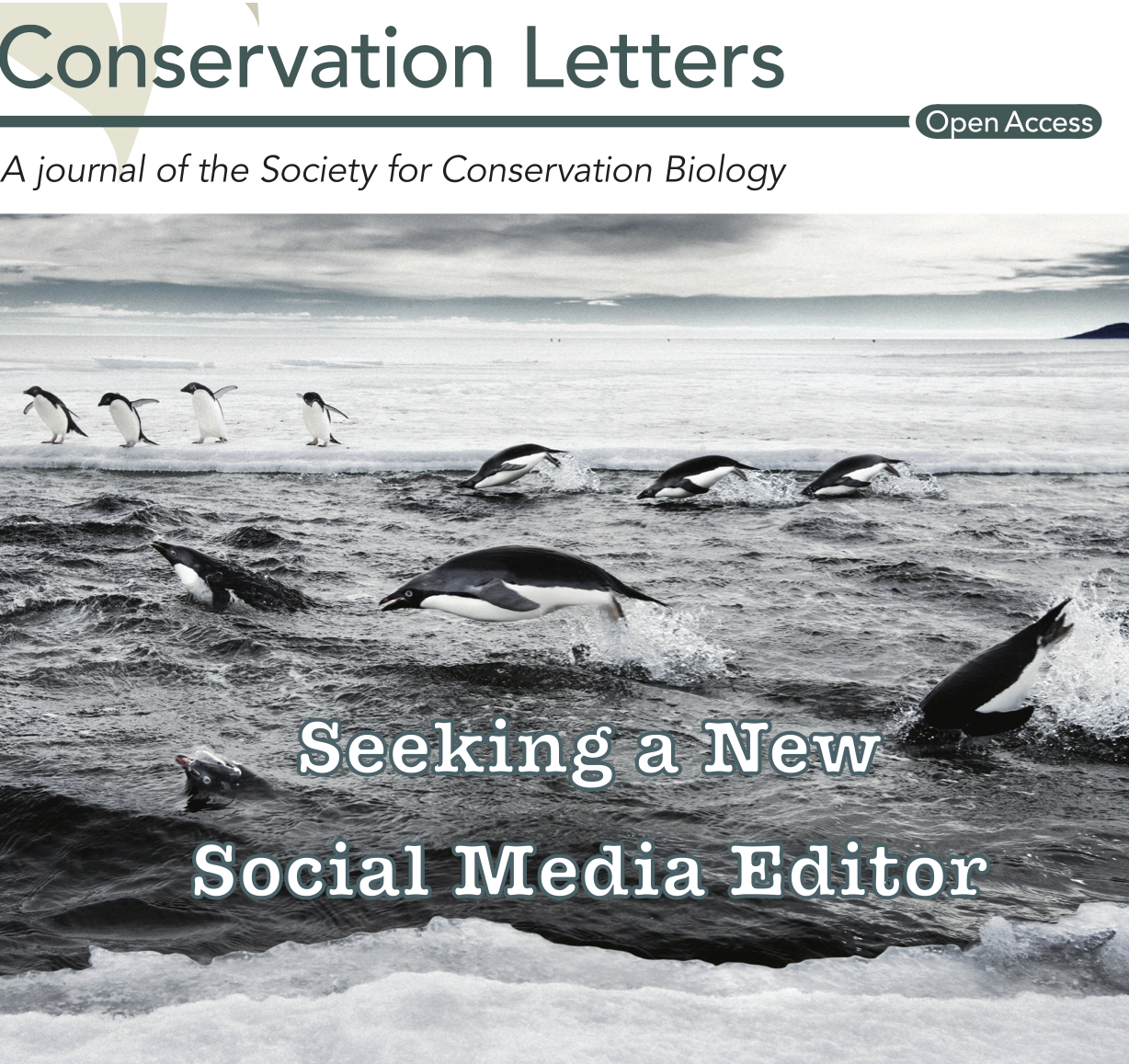 Conservation Letters is a scientific journal publishing empirical and theoretical research with significant implications for the conservation of biological diversity. The journal welcomes submissions across the biological and social sciences - especially interdisciplinary submissions – that advance pragmatic conservation goals as well as scientific understanding.
We are seeking a motivated volunteer social media editor. This role monitors and manages the Conservation Letters social media accounts on Twitter and Facebook. This includes monitoring of published papers, new issues, press releases, and associated media, and working with involved parties to post engaging material to social media accounts where appropriate. This is a good opportunity for anyone who is enthusiastic to gain further involvement in, and understanding of scientific journals as a part of their career development. The social media editor will be given the opportunity sit on the Editorial Board of the journal and will work closely with the Editor in Chief, Edward T. Game. The person for this role is ideally immersed in the field of Conservation, and is familiar with the Society for Conservation Biology (SCB) and the societies affiliated Journals, Conservation Letters, Conservation Science and Practice and Conservation Biology. This role should not take more than 3 hours per week.
If interested, please send a brief CV and a brief Statement of Interest (~300 - 500 words) to the current social media editor, Emma Ladouceur : conservationletters@conbio.org by August 6, 2020.