SCB is dedicated to advancing the science and practice of conserving the Earth
SCB Chapters engage in on-the-ground conservation activities, and connect members at the local level.
Working Groups focus on topical areas relevant to the mission and goals of SCB.
Johan Van Der Ploeg uses social science to help communities conserve biodiversity. More…
Get involved in SCB
What We're Reading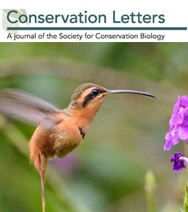 January 07, 2016
Conservation Letters
Vol. 8, No. 6 (Open Access)
Trends in the status of bird & mammal pollinators More...
Assessment of trends in pollinators focusing on birds and mammals.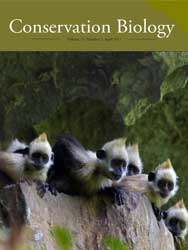 December 07, 2015
Conservation Biology
Vol. 29, No. 6
Special issue on development & conservation in China More...
Conserving biodiversity in China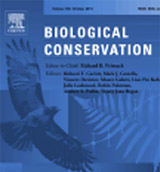 December 07, 2015
Biological Conservation
Dec 2015 - Vol 192 (Editor's Choice)
Citizen science data for conservation planning More...
Citizen science as a source of data in conservation planning