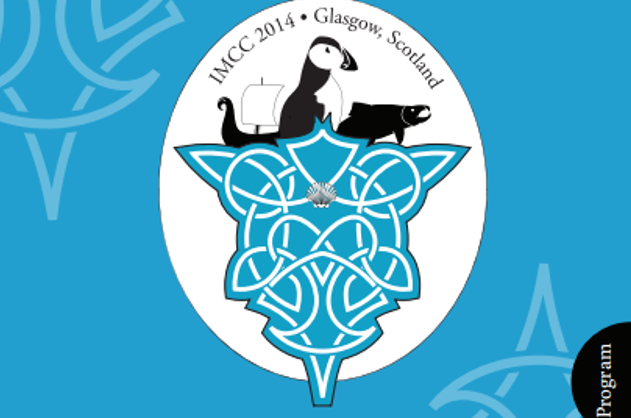 The IMCC3 program is now available.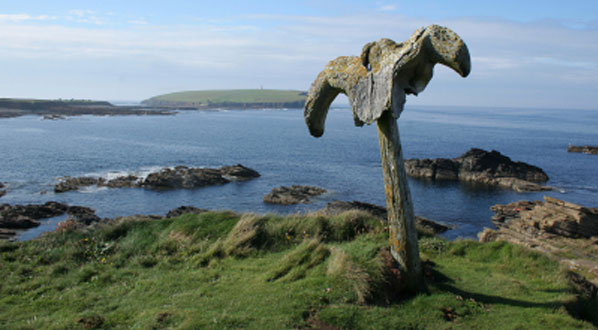 View of Birsay, Orkney with a whale bone in the foreground.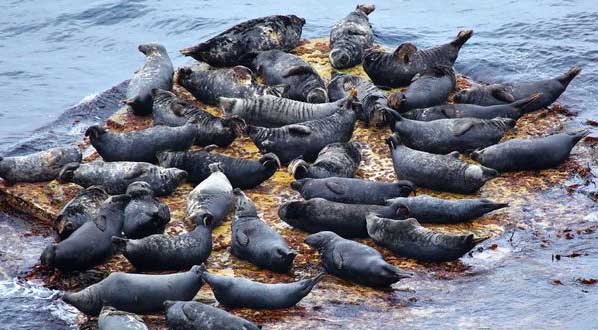 Scotland is home to one third of the global population of grey seals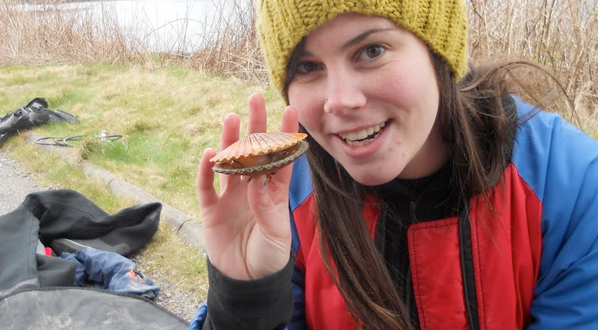 University student holds her catch following a scallop diving trip in Oban.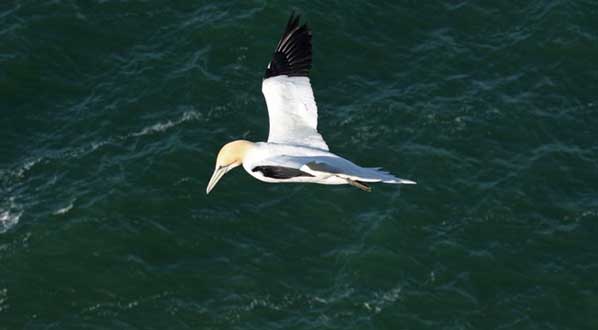 Scotland harbours the world's most important nesting grounds for Northern gannets.
Join us at IMCC 3
14-18 August 2014 • Glasgow, Scotland
To conserve the world's oceans we must go beyond science, and use it to inform policy and management, and ultimately to catalyze change. The Society for Conservation Biology's International Marine Conservation Congress (IMCC) brings together conservation professionals and students to develop new and powerful tools to further marine conservation science and policy.
---
Announcements

IMCC3 Videos
IMCC3 videos are undergoing processing and editing. We know you'd love to see them, but this process takes time. Please be patient. When videos are ready, we will post them online and make several announcements.
---

IMCC3 Program
The program for the 3rd International Marine Conservation Congress is available for dowload. Be sure to check the website for updates. An additonal page for poster abstract can be found here.
We recommend downloading the IMCC3 Floor Plan, with key rooms highlighted, and keeping it handy to help you find where you need to go at the Scottish Exhibition and Conference Centre (SECC). There will also be conference volunteers placed around the venue to point delegates in the right direction.
---

IMCC3 Registration Desk Hours
The IMCC3 registration desk at the Scottish Exhibition and Conference Centre will be open during the following hours for check-in and on-site registration:
Thursday, 14 August: 11am-4:30pm

Friday, 15 August: 7:30am-5pm

Saturday, 16 August: 8am-5pm

Sunday, 17 August: 8am-5pm

Monday, 18 August: 8am-Noon
---

IMCC3 Social Media
Join the IMCC3 social media conversation on:
Twitter: @IMCC2014

Instagram: @IMCC2014

Pinterest: SCBMarine (check the IMCC 2014 pin board)
Don't forget to use the offical hashtag: #IMCC3
---

SCB Marine Members' Meeting
Members and potential members of the Marine Section of the Society for Conservation Biology are invited to attend the members' meeting at 8a.m. on 17 August in Lomond Auditorium. SCB Marine is responsible for the International Marine Conservation Congress.
---

IMCC3 Information for Presenters
All delegates presenting an oral presentation (symposium or contributed session), speed presentation or poster presentation need to review the Presenter Information.
Information for Moderators is also available.
---

IMCC3 Online Program
The Online Program for the 3rd International Marine Conservation Congress is available for the main scientific program. (The official IMCC3 Program pdf will be available soon.)
Information on Special Events and Sessions is also available, including the Opening Reception on 14 August and the Closing Party on 18 August.
---

IMCC3 Commemorative Souvenirs
Puffins and shot glasses, t-shirts and hip flasks! IMCC3 commemorative merchandise and souvenirs can be purchased on-site at the Merchandise Desk (near the IMCC3 Registration Desk) during registration desk hours. Pre-ordered merchadise can also be picked up at this location. These commemorative items are delightful souvenirs from Scotland.
---

IMCC3 Online Registration is Closed
Delegates who still need to register must do so onsite at the Scottish Exhibition and Conference Centre starting on 14 August 2014 at 11a.m.
You can still view information for IMCC3 online at the Meeting Registration page. You can view a complete list of registration options here. The deadline for regular registration rates was 30 June 2014. The deadline for refund requests was 14 June 2014, as per the Meeting Registration page. (Substitutions for attendees are accepted any time.)
The General Schedule for IMCC3 is also available. A schedule of sessions and abstracts can be found at the Online Program page.
For press registration and members of the media covering IMCC3, please contact Communications Chair Samantha Oester.
---

Important Items to Pack for IMCC3
To reduce waste and cost, we are asking delegates to please bring their own lanyards, bags and notebooks. Don't forget to pack your reusable water bottle and rain gear! Delegates who registered before 30 June will receive a mug to keep, so you can reuse it during coffee breaks.
---

IMCC3 Blog
The IMCC3 Blog is accepting guest posts. Want to expand on the importance of your symposium, workshop or focus group? Want to exclaim how much you love IMCCs? Want to discuss a featured theme of IMCC3? Write a guest blog post!
If you'd like to contribute to the IMCC3 blog, contact Communications Chair Samantha Oester via email or Twitter.
The full blog can be viewed at the IMCC2014 WordPress site.
---


Wild Scotland
Find fascinating invertebrates, bird species and even large mammals like roe deer and badgers in Glasgow's city parks. Leave Glasgow to explore its rugged interior including Loch Lommond and Cairngorms National Parks. Of course everyone knows about wild coasts of the UK. The islands off the west coast are a great place to watch sea birds.
Learn more about Wild Scotland
---

Download the IMCC3 Exhibitor's Prospectus
Sponsor, exhibit and advertise at IMCC3 and get your name, products and services in front of more than 1,200 marine conservation professionals and students from science, management, policy and public sectors.
---
Get inspired and learn about Scottish lore and marine life
These books introduce the nature, history and culture of Scotland.
| | | | | |
| --- | --- | --- | --- | --- |
| | | | | |
| Robert Burns | | | | |
---