Welcome to the Latin America and Caribbean Section
---
The Latin America and Caribbean Section (formerly the Austral and Neotropical American (ANA) Section) was formed in 2003 to unite conservation efforts in Central and South America. As part of the Society for Conservation Biology, the Section is able to pull on the influence and abilities of it's members to facilitate efforts in this region.
LACA News

Call for abstracts for ICCB 2017 closes February 6th!
Submitt your abstract now following this links: Spanish Version / Portuguese Version / English Version
Visit the ICCB 2017 Conference webiste for more info: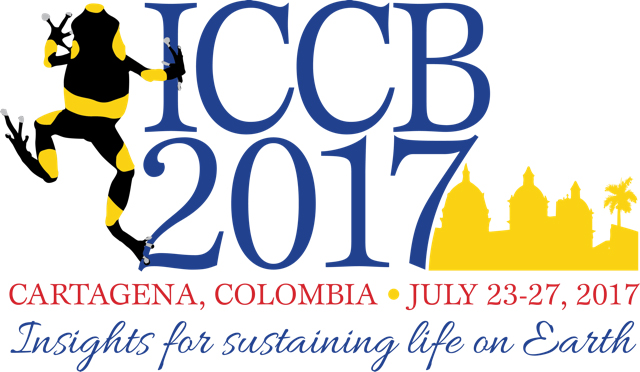 -----
Dear SCB LACA members,
We invite you to submit nominations for the next Board of Directors (BOD) elections for the Latin America and Caribbean Section (LACA) of the Society for Conservation Biology by 22 January 2017. We have four seats that will be opening:
Director of Chapters, Director of Education, Director of Membership, Secretary
For more info on the call for applicants, please click HERE.
-----
Meet our Board of Directors HERE.
We invite all LACA members to establish a new local chapter. Click HERE to know more about this.
-----
Together with SCB's Marine Section, LACA proudly presents our selected vaquita conservation spokesperson. Read more about this initiative in our new tab: SAVE THE VAQUITA.
-----
ANA is now LACA - Read the letter to Section members here.
Our updated worldwide membership summary is now available - English or Spanish (as of February 2010)
-----
We're on Facebook and Twitter! Come join us!
Contact LACA's Board of Director's by email: lacabd@conbio.org
FREE Online Publications for SCB Members in Developing Countries - click here for more information