Religion and Conservation Biology
The SCB Religion and Conservation Biology Working Group (RCBWG) reunites academics, practitioners, and other professionals from around the world. It was established in 2007 by Tom Baugh and it aims to strengthen the dialogue between faith traditions and conservation, and promotes awareness of the importance of this dialogue within SCB and the conservation community, based on empirical evidence.
---
Membership
To join the Religion and Conservation Biology Working Group you must be an active member of the Society for Conservation Biology. If you are an SCB member, simply log into your member profile webpage and follow the "My Society Involvement" link on the right-hand-side of the page to add the RCBWG to your groups.
If you would like to formally join the Working Group and you are not a member you can start here.
Non-members can still view and join the discussions on the RCBWG public listserv.
For any further questions, and if you would like to become more closely involved, do not hesitate to contact us.
News
Call for nominations
Dear all,
the RCBWG has opened nominations for four executive positions:
President: coordinates and guides the WG, oversees current activities and propose new ones, chairs Board meetings, and represents the WG at SCB meetings and other official happenings. She/he has a solid track record in religion and conservation (whether as a scientist or practitioner), a good overview of the field, and proven experience in leading working groups or other collaborative activities in professional contexts.
Vice-president: supports the President in all activities, both through counseling and implementation. The Vice-president substitutes the president in all of her/his duties in case of need.
Secretary: manages communication within the WG, and between WG and SCB, including website and listserv administration, organization of Board meetings, coordination of nominations and elections, etc. She/he also keeps available records of the activities of the WG, as well as of internal meetings and communications, and facilitates the work of the President and Vice-president.
Treasurer: manages the WG budget (expenditures tracking, submission of new budget requests). Most importantly, the Treasurer actively assists the President and Vice-president with seeking new funds to support the WG activities. As such, she/he has proven experience with fundraising, writing grants, communicating with donors, etc.
All candidates should possess sufficient time and capacity to provide leadership and administrative work. The positions also require flexibility, willingness to travel to at least one meeting every two years, and ability to work in a multicultural environment. As the new members will be responsible for steering the RCBWG for the next two years, enthusiasm, demonstrated commitment to SCB and the RCBWG, and proven understanding of the relation between faiths and conservation are pre-requisites for all the positions in question.
For all additional info, please do not hesitate to email us.
Newsletters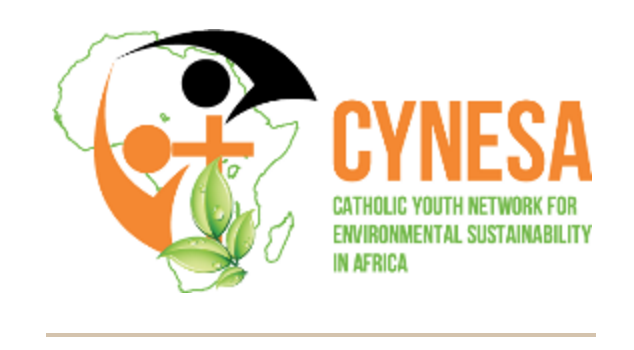 October 2016

October 2016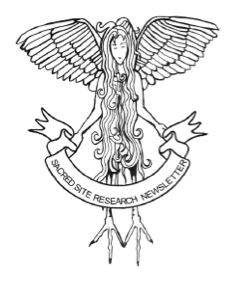 August 2016

July 2016
Older Posts
Best Practices for Religious and Indigenous Community Interaction
CALLING SCB MEMBERS FOR BEST PRACTICES TO FACILITATE POSITIVE INTERACTIONS WITH RELIGIOUS AND INDIGENOUS COMMUNITIES
SCB's Religion and Conservation Biology Working Group is conducting a survey on best practices for interacting with religious and indigenous communities.
Have you worked on a project with a leader or group affiliated with a religion or an indigenous community?
If you have, learning about your experience will be helpful to other SCB members who need and want support for their efforts in areas throughout the world. The Religion and Conservation Biology Working Group of SCB is seeking the input of all members on successful practices for relating to and working with religious and indigenous leaders and communities on local to global projects.
Please click Best Practices Survey, tell us about your experiences, and recommend positive ways of conducting research in areas where the support and involvement of religious/indigenous leaders and communities are desirable.
This survey will remain open until September 10, so please participate by that day!
Responses to this survey will be compiled and planning will commence to share findings at the 2017 ICCB in Cartagena during a symposium. It will be followed by a workshop at which best practice guidelines will be drafted and submitted subsequently to the SCB Board of Governors.
Your input is vital for establishing a set of guidelines aimed at achieving successful research and practice outcomes that are sensitive to religious traditions. For further information, contact Jame Schaefer and Sue Higgins who are co-leading this project for the RCBWG.
Click here for more info or JOIN THE SURVEY.
Prayer Animal Release Can Embody Conservation Principles
Thus far, religious communities have reacted positively when made aware of scientific facts that point to deleterious effects of their practices. Some ideas for native species to be released in appropriate areas have been shared by Buddhists when interacting with scientists. These collaborative efforts initiated by the SCB to resolve problems bode well for biological conservation, the well-being of people who are involved, and the flourishing of Earth.
---
Media and others seeking additional inforation may contact Stephen Awoyemi, president of the Society for Conservation Africa Section and SCB's Religion and Conservation Biology Working Group. Kit Magellan at the University of Hong Kong is available for media outlets in Asia.
'Assisi Award' for Faith-based Conservation
More details at
http://conbio.org/publications/scb-news-blog/introducing-the-assisi-award-for-faith-based-conservation
See also https://conbio.org/images/content_2014scholarships/Assisi_Award_.pdf
Download here the nomination form.
---