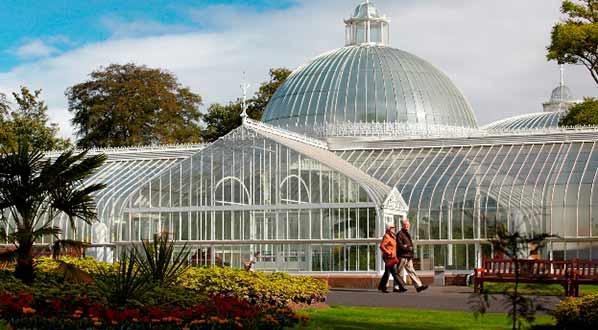 The Kibble Palace, a stunning glasshouse situated in Glasgow's Botanic Gardens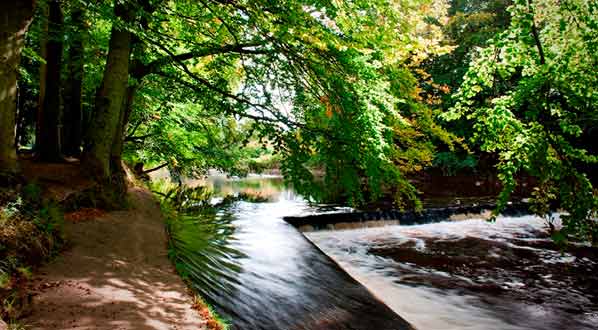 Pollock Park in Glasgow, the largest park and only country park in the city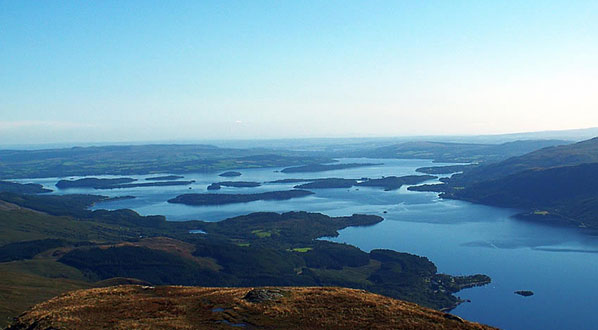 Loch Lomond National Park, encompassing some of Scotland's most stunning scenery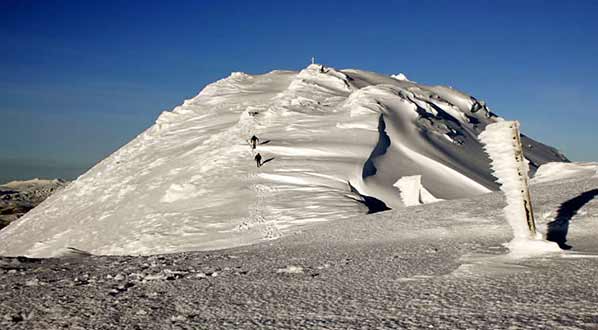 Ben Ledi, the highest mountain lying within the Queen Elizabeth Forest Park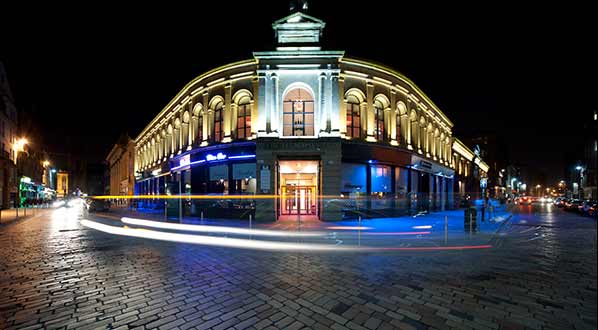 Merchant City in Glasgow at night
Visit Glasgow
As Scotland's largest city, Glasgow is a bustling, vibrant place, with much to offer visitors.
Well known for its culture and architecture, shopping and lively nightlife, the city centre is the dynamic heart of this warm and friendly city. But that's not all there is to Glasgow. The beautiful waterfront of the River Clyde and green spaces of Glasgow's parks provide a haven for outdoor enthusiasts too; there's something for everyone. What's more, sprawling regional parks and nature reserves lie just outwith the boundaries of the city, so you don't have to travel too far to find a spectacular array of nature and wildlife. And 2014 is an extra special time for the city as it hosts both the Commonwealth Games and the Ryder Cup - all in all, an exciting time to visit.
Check out Trip Advisor's top Glasgow attractions and find out what's on in and around the city during your stay at People Make Glasgow.
One final word on Glasgow – its nightlife! As a city, Glasgow has a reputation for eating, drinking and being merry! And from the vast array of pubs, clubs and restaurants you'll find on your doorstep, wherever you stay in the city, it's not hard to see why. We'd recommend heading to Merchant City, the stunning hub of entertainment and socialising in the very heart of the bustling city centre. And if you're attending pre or post congress workshops at the University of Glasgow, you must pay a visit to Ashton Lane , a cobbled street bursting with charm, character and an endless supply of great restaurants and bars.
Expand your trip
Scotland is a country of stunning scenery and landscapes which is home to a wide range of wildlife. And you don't have to travel too far to find it. The mountains, glens and forests of Loch Lomond and the Trossachs are only a twenty minute drive from the centre of Glasgow, and provide a rich habitat for Scotland's birds of prey. Or if you're willing to travel a bit further you'll be richly rewarded. The Scottish Highlands dramatic coastline is home to a fantastic range of wildlife. From the UK's highest peak of Ben Nevis to the world famous Loch Ness, the opportunities to explore this historic landscape and all that it is home to are endlessly exciting. The islands off the north coast of Scotland are home to beautiful beaches with an array of marine life. From seals, dolphins and whales to a huge range of seabirds, the region is also a renowned haven for some of the British Isles' most endangered species.
Expand your itinerary and explore what Scotland has to offer at Visit Scotland.
We've also provided a more detailed look at Scotland's 'wilder' inhabitants at Wild Scotland.