ICCB 2017 Plenary Talks
Is Restoration the New Conservation: Paradigms, Practice, and People
Rethinking Conservation in an Uncertain World
Perverse Conservation Outcomes of Rewards-Based Interventions
ICCB plenary talks start at 8:30am Monday - Thursday, 23-27 July in Gran Salon Barahona on Level 2B in the Cartagena de Indias Convention Center.
---
Title TBD
By Brigitte Luis Baptiste, Ph.D
Monday 24 July 2017
8:30-9:30 am
Gran Salon Barahona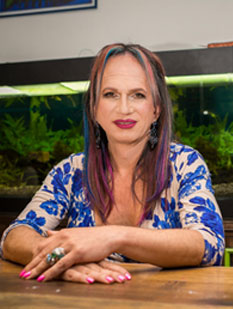 ---
Brigitte Luis Baptiste is a biologist with Master of Arts in Latin American Studies. She is at the Doctoral Program in Environmental Science with emphasis in Ecological Economics and Natural Resources Management at the Universidad Autonoma of Barcelona, Spain. Brigitte specializes in research and teaching in cultural landscape ecology, analysis of the role of biodiversity in land use change, ecological and economic history of productive systems, multi-cultural analysis of the use and management of biodiversity, bio-complexity, bio-speleology and bio-policy. Brigitte is interested in culture and gender issues. Since January 2011, Brigitte has served as the General Director of the Alexander von Humboldt Institute for Research on Biological Resources in Colombia.
---
Is Restoration the New Conservation? Paradigms, Practice, and People
By Robin Chazdon, Ph.D
Tuesday 25 July 2017
8:30-9:30 am
Gran Salon Barahona

Restoration and conservation are often viewed as contrasting approaches with distinct values, objectives, professional societies, conferences, and journals. But both approaches are required to protect and manage ecosystems and their unique biodiversity, and to ensure a flow of nature's contributions to people.
Restoration and conservation are two sides of the same coin. Whereas conservation practice focuses on protection and enhancement of existing ecosystems and species, restoration practice focuses on promoting recovery of ecological functions and species composition, as well as increasing the productivity of degraded land. Whenever possible, restoration approaches should build upon biological legacies and remnant habitats; these areas are often considered low priorities for conservation efforts. Restoration interventions are also urgently needed in areas that have completely lost conservation value.
I discuss how important paradigms and practices can transform a conservation focus to a restoration focus. Traditional conservation practices tended to prioritize the needs of non-human species over the needs of humans, with limited success. Newer approaches actively engage forest communities as land stewards, blurring the distinction between conservation and restoration practices. Landscape restoration practices focus fundamentally on meeting the needs of the people who live and work in the landscape and whose lives are significantly improved by restoring ecological functionality. The two-sided coin is our admission to a future path where both restoration and conservation are the basis for a long-term and large-scale partnership between people and nature.
Robin Chazdon is professor emerita in the Department of Ecology & Evolutionary Biology at the University of Connecticut, USA. Her long-term collaborative research focuses on successional pathways, biodiversity in human-managed landscapes, and tropical forest restoration. She currently serves as the Executive Director of the Association for Tropical Biology and Conservation and Director of the NSF-funded Research Coordination Network PARTNERS (People and Reforestation in the Tropics), focused on understanding the social and ecological drivers of reforestation in the tropics. After 28 years as a university professor, she has taken on new positions as a Research Professor with the Tropical Forests and People Centre at the University of the Sunshine Coast, Australia and as Senior Research Associate with the International Institute of Sustainability in Rio de Janeiro, Brazil. She recently became a Senior Fellow with the World Resources Institute's Global Restoration Initiative. She is an author of over 140 peer-reviewed scientific articles and co-editor of two books on tropical forests. Her sole-authored book "Second growth: The promise of tropical forest regeneration in an age of deforestation" was published in 2014.
---
Perverse Conservation Outcomes of Rewards-Based Interventions
By Arun Agrawal, Ph.D
Wednesday 26 July 2017
8:30-9:30 am
Gran Salon Barahona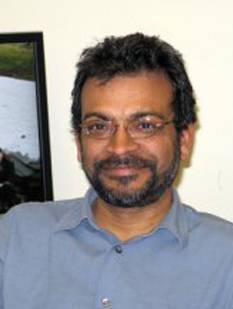 Rewards-based approaches to conservation and environmental sustainability have gained ground over the past two decades. Advocates of these approaches highlight how compensation – conditional and unconditional – can strengthen environmental initiatives, and can make up for the deficiencies of control and regulation based approaches or of approaches that seek to improve environmental awareness to persuade citizens to take environmentally appropriate actions. Using time-series panel data from India, the lecture will examine the effectiveness of rewards based approaches to enhance environmental motivations, actions, and outcomes.
---
Arun Agrawal is a professor in the School of Natural Resources & Environment at the University of Michigan. He emphasizes the politics of international development, institutional change, and environmental conservation in his research and teaching. He has written critically on indigenous knowledge, community-based conservation, common property, population resources, and environmental identities. Since 2013, Agrawal has served as the editor-in-chief of World Development and his recent work has appeared in Science, PNAS, Conservation Biology, and Development and Change, among other journals. Preceding his work at U-M, Agrawal was educated at Duke University, the Indian Institute of Management, and Delhi University and has held teaching and research positions at Yale, Florida, McGill, Berkeley, and Harvard among other universities. Arun is the coordinator for the International Forestry Resources and Institutions network and is currently carrying out research in central and east Africa as well as South Asia.
---
Rethinking Conservation in an Uncertain World
By E.J. Milner-Gulland, Ph.D
Thursday 27 July 2017
8:30-9:30 am
Gran Salon Barahona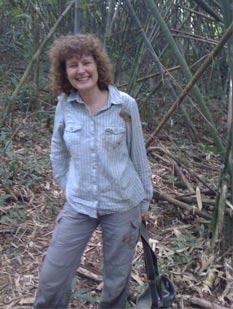 In order to conserve effectively, we need to understand the dynamic and multi-scale social-ecological systems we are working in, design effective interventions, monitor and evaluate their outcomes and learn from our experiences. This is well understood in theory, but in practice a major rebalancing is needed towards the design, evaluation and learning components of this approach. This requires a more predictive approach to conservation and a more nuanced understanding of what "evidence" actually is, and for whom we are generating it. We need to be bold and innovative in our use of models as well as tools from other disciplines, and think at both the individual and system scales. We also need to stop ignoring or sidestepping uncertainties, but embrace them so that we can design robust interventions. I illustrate these points through reflecting on my own mistakes, misconceptions, might-have-beens and insights, over 25 years of studying natural resource use, from hunters through to consumers, local and international, legal and illegal.
---
E.J. Milner-Gulland is Tasso Leventis Professor of Biodiversity in the Department of Zoology at the University of Oxford and Director of the Interdisciplinary Centre for Conservation Science. She has a particular interest in developing and applying methods for understanding and predicting human behaviour in the context of local resource use in developing countries, and improving the effectiveness of incentive-based mechanisms such as payment for ecosystems services and biodiversity offsetting, in the marine and terrestrial realms.

Her research group works at the interface of social and ecological systems, using a range of methodological approaches to address key issues in current conservation, including fieldwork and modelling in the ecological, social and behavioural sciences. It has three themes: understanding resource user incentives; planning for effective and socially just conservation; and accounting for social-ecological system dynamics. The group works in the terrestrial and marine realms, with practitioners who are implementing interventions, to ensure that they are designed, carried out and monitored in a way that leads to the desired outcomes from both conservation and social justice perspectives.
---