ICCB Plenary Speakers
ICCB plenary talks relate to the theme of the congress. Speakers inspire the conservation community to confront shared challenges and illuminate new ideas and possibilities for biodiversity conservation with thought-provoking insights for new pathways in conservation.
Special consideration is given to speakers who focus on solutions to conservation challenges in Africa, use inter-disciplinary approaches to address cutting-edge questions in conservation science, and are uniquely positioned to address social and racial justice in conservation and the persistence of bias and inequity in the conservation profession. ICCB prioritizes speakers who historically face systemic barriers to participation on account of race, gender or sexual orientation.
---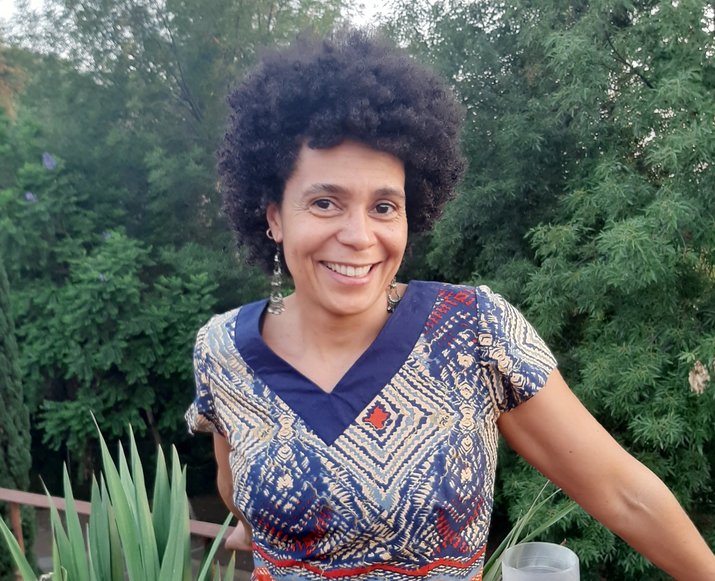 Dr. Tuyeni Mwampamba, National University of Mexico
Tuyeni Heita Mwampamba is a native Tanzanian who was trained as an ecologist at the University of California Davis. She is a tenured research professor at the Institute for Ecosystems and Sustainability Research (IIES) of the National Autonomous University of Mexico where she leads the Ecology and Social Dimensions of Community Forestry Laboratory. Over the past 20 years, Mwampamba has focused on describing and measuring social and ecological sustainability in charcoal systems in Mexico and East Africa and studying the effects of dominant charcoal narratives on energy and environmental policies. Comfortable with both ecological and social science methods, her interests have recently expanded to explore indigenous research methods and understand the challenges of knowledge integration in socioecological research; decolonizing tropical ecosystems and conservation science; and increasing stakeholder participation in decision making. She is keen on testing how universities can support transdisciplinary research. Mwampamba is a 2022 Earth Leadership Fellow, was a Coordinating Lead Author in the IPBES Values and Valuation Assessment, and is also the president-elect of the Association for Tropical Ecology and Conservation.
---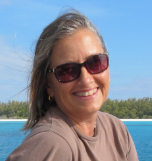 Dr. Melita Samoilys, CORDIO East Africa
Melita is a co-Director of CORDIO East Africa, based in Kenya. She works in coral reef and fisheries research, management and conservation in East Africa, elsewhere in the Indian Ocean and has also worked in the Red Sea and Pacific. She has contributed to marine protected areas and fisheries policy development in Kenya, Tanzania, Mozambique, Djibouti, Sudan, Somalia, Philippines, Australia, Fiji and Solomon Islands and globally.
Melita was born in Tanzania, educated in Uganda, UK and Australia, and has lived in Kenya for 25 years. Her areas of experience include coral reef ecology particularly of fishes, marine protected areas, climate change, artisanal fisheries, community-based conservation and vulnerable species protection. She is a member of three IUCN Species Specialist Groups - Groupers and Wrasses, Shark (Vice Chair Africa), Snapper Seabream and Grunt (Co-Chair). She is an Associate Editor of the Royal Society Open Science Journal and on the Editorial Board of the Western Indian Ocean Marine Science Journal.
Melita's MSc and PhD were from Queensland University and James Cook University in Australia. She is a Senior Research Associate at University of Oxford and Adjunct Academic Staff at Pwani University, Kenya.
---
Dr. Michel Masozera, Wildlife Conservation Society
Dr. Michel Masozera is the Director of Policy and Institutional Partnerships for Africa at the Wildlife Conservation Society (WCS). He has over 25 years of experience working for conservation in Africa and is a specialist in wildlife conservation, community-based natural resource management, project management, protected area planning and management, and tourism development.
Dr. Masozera has a particular interest in inclusive conservation and capacity building of civil society organizations and young African conservationists. He holds an M.Sc. degree in Forest Resources and Conservation from the University of Florida, Gainesville, and a Ph.D. in Natural Resources from the University of Vermont. He was awarded the National Geographic/Buffett Award for Leadership in African Conservation in 2004, following the creation of the Nyungwe National Park. He is the board member of several organizations including the Akagera Management Company (AMC), which is a joint venture between the Rwanda Development Board (RDB) and African Parks for the management of Akagera National Park.
---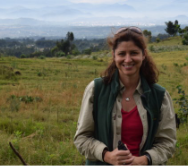 Dr. Tara Stoinski, Dian Fossey Gorilla Fund
Dr. Tara Stoinski serves as President and CEO and Chief Scientific Officer for the Dian Fossey Gorilla Fund. Prior to taking on the CEO role in 2014, she worked with the Fossey Fund for 13 years in a scientific capacity. Tara has studied gorillas for almost three decades and is the author of over 100 scientific publications and books. Her research focuses on both basic and applied questions around gorilla socioecology, reproduction, demography and conservation and has been featured in numerous press outlets, including National Geographic Magazine, CNN, and NPR. In her current role as CEO, Tara leads the Fossey Fund's teams of over 300 staff in Rwanda and Democratic Republic of the Congo implementing the organization's integrated, people-centered approach to conservation, which includes: daily protection of gorillas, scientific research, education of early career conservationists, and community development initiatives focused on food security, livelihoods, and conservation education.
She holds degrees from Tufts University, University of Oxford and the Georgia Institute of Technology and is an adjunct professor at Emory University. Dr. Stoinski also serves in a number of leadership positions within the conservation, primate and academic communities.
---