ICCB 2023 Scientific Committee
The ICCB Scientific Committee is responsible for developing and scheduling the ICCB scientific program. The committee plans and coordinates special features of the scientific program (i.e. plenary speakers, debates, thematic streams).
The Scientific Committee also organizers the reviewers for proposal and abstract submissions for symposia, workshops, training courses, roundtable discussions and contributed presentations.
---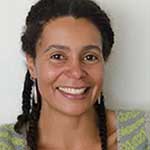 Tuyeni Heita Mwampamba (Chair) is a research professor at the Institute for Ecosystems and Sustainability Research, National Autonomous University of Mexico, Morelia Campus. At the Institute, Tuyeni leads the research group on ecology and social implications of community forest management that seeks to understand the social and ecological dynamics of managing forests in the tropics, particularly in terms of how sustainability is conceptualized by multiple actors and how it manifests in policy and practice. Tuyeni mostly studies charcoal production systems in Mexico and East Africa where the sustainability discourses of the charcoal sector in both regions never cease to provide intriguing material to explore with students and colleagues. She also studies natural resource management more generally, using participatory processes and combining traditional and scientific knowledge to build bridges across sectors and conservation actors.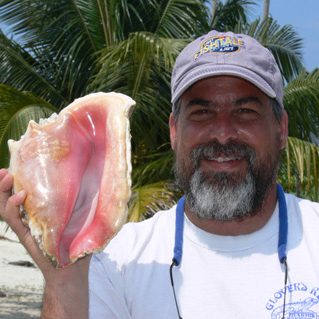 John Cigliano (Co-chair) is a professor of biology and director of environmental conservation at Cedar Crest College (USA), adjunct research faculty at Schoodic Institute at Acadia National Park (USA), and an Earthwatch Institute Principal Investigator
John's background is in behavioral ecology, marine conservation ecology, and marine conservation education. His my current research interests include the effects of ocean acidification and warming on temperate rocky intertidal organisms and communities and the effects of captivity on the behavior of zoo animals. John is president of SCB's Participatory and Citizen Science Working group and past president of the SCB Marine Section.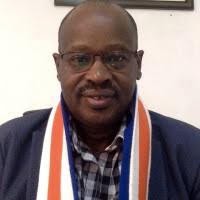 Elias Bizuru (Member-at-Large) is the director of research and innovation at the College of Science and Technology, University of Rwanda. Elias also serves as the coordinator of the Regional Network of Conservation Educators in Albertine Rift (RNCEAR). He is active in research on the green economy and environment protection and biodiversity conservation in Rwanda through collaboration between the University of Rwanda and the Ministry of Environment. Elias directs the JRS project: "Developing a freshwater biodiversity information systems for sustainable development and climate change adaptation in Rwanda.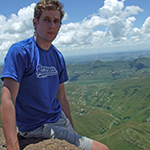 Falko Buschke (Member-at-Large) is a lecturer at the Centre for Environmental Management, University of the Free State, South Africa. Falko completed his PhD in ecology at KULeuven University in Belgium. His research focused on using ecological modelling and GIS to bridge the theoretical gap between large-scale biogeography and smaller-scale metacommunity ecology.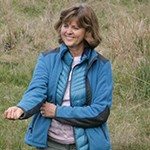 Jo Anne Smith-Flueck (Member-at-Large) is the assistant director in the research program at Fundación Shoonem. Jo Anne has served as the chair of the Scientific Committee of the International Deer Biology Congress. Her research includes studies related to conservation of endangered native deer and impacts of exoctic deer in Argentina and Chile.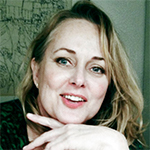 Debra Zuppinger-Dingley (Member-at-Large) is a research associate in the Department of Evolutionary Biology and Environmental Studies, University of Zurich. Debra's research interests lie in processes that maintain biodiversity, specifically plant biodiversity. Her work focuses on biodiversity-ecosystem functioning and ecological services, plant invasion biology, community ecology, plant competition and coexistence, and plant-soil interactions.