Pre Congress Sessions: Workshops, Trainings and Roundtable Discussions
Course descriptions and pricing can be found here. These courses require registration. Pre congress sessions will take place from 22-23 July. Registration for pre-congress sessions has closed.
Reminder: In most cases, no one should be registered for more than three pre-congress sessions as you're likely to be double booked. Even two selections carries risk of a double booking if you're not carefully reviewing the day and times of the sessions you selected. Every booking counts against pre-congress registration attendance caps, so please only register for the courses you can attend.
Location
All pre-congress sessions will take place at the University of Rwanda, College of Science and Technology - Nyarugenge Campus, except for the Dian Fossey session (Training Course 12). Please note: there are multiple campuses for the University of Rwanda. Make sure you go to the campus: Nyarugenge Campus​, College of Science and Technology (CST), Former KIST
The address is of the University is:
University of Rwanda
College of Science and Technology (CST), Former KIST
Nyarugenge Campus, KN 7 Ave
Muhabura Block/Building
Kigali, Rwanda
The Nyarugenge Campus is in Kigali Town near the Kigali Marriott Hotel and next to the Kigali Serena Hotel. If you are staying near the Kigali Convention Centre, it's about a 15 minute drive from the KCC. You can find local transportation info on our Travel Tips page.
You can view a map of the campus here. All sessions will take place in the MUHABURA Block/Building. Room assignments have been published on the ICCB Program.
Arriving to Your Course and Finding Your Classroom
Please arrive at your course before the start time, so the course can begin on time. Volunteers will be at the gates if you need help finding the building, wearing ICCB 2023 shirts (pictured below).
Arriving at the University: As noted, all pre congress sessions will take place in the Muhabura Block/Building. There are three gates to the university. The most convenient gate to enter (and the gate closest to the Muhabura Block/Building) is the Muhabura Gate. Local drivers (if you're taking a taxi or the popular boda boda motorbike taxi) refer to this gate as near "KUBISMA").
If you can't find the Muhabura Building, you can call or WhatsApp Deborah Cyuzuzo: +250 783 651 068 or Gloria Kamwezi: +250 784 814 906.
The room numbers for the courses are listed on the ICCB online program. The first number (for example, the 3 for Room 3R10) corresponds to the floor that the classroom is on. Classrooms that begin with 0 (for example, 0R11) are on the ground floor. Classroom 113 is on the first floor.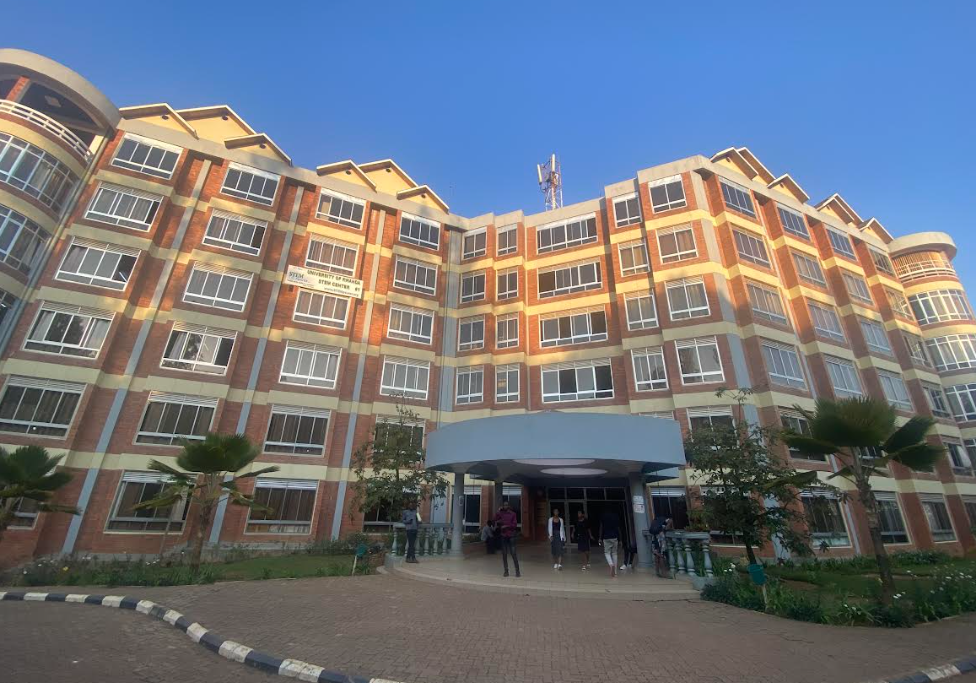 Muhabura Building pictured (above)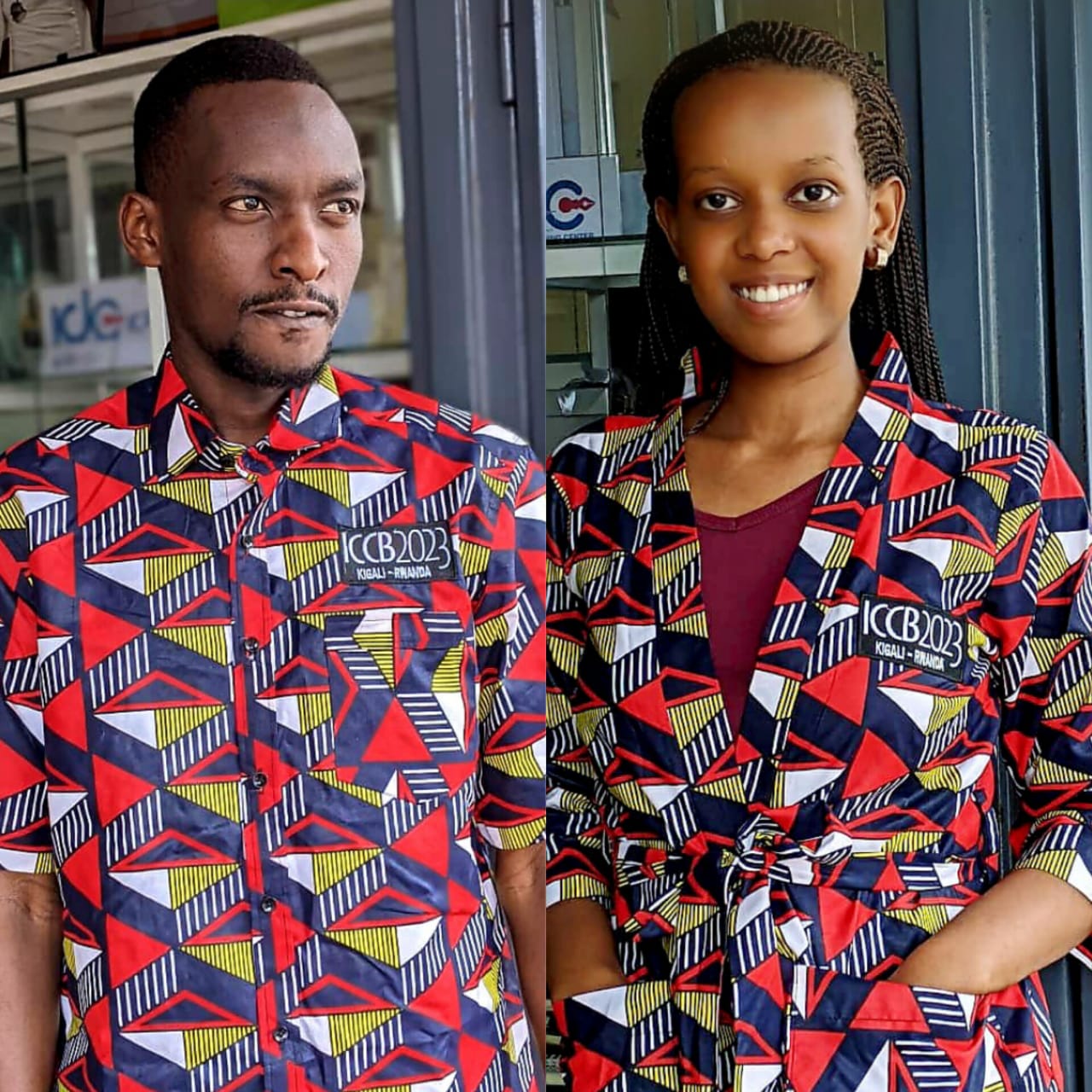 Volunteers will be wearing shirts that look like the above shirts (in varying patterns).
Lunch Options, Water Coolers, Snacks & Coffee: The University of Rwanda's cafeteria will be serving a lunch buffet on Saturday and Sunday, with lunch being available from 12-2pm. Please bring cash (Rwandan francs) to purchase lunch. There will be vegetarian options. The University will be setting up water coolers outside of the rooms, so please bring your own reusable water bottle. Finally - there will be coffee and snacks that people can purchase during break times (attendees should have Rwandan francs for this as well).
Lunch Hours: Lunch will be available from 12:00 - 2:00 PM. Coffee and tea will be available from 9am-11am and 3pm-5pm. They will be served in room 0R01 in the Muhabura Building. Course Organizers: Please make sure to give your attendees time to get lunch, coffee, tea, etc.
Cost:
Lunch (Both vegetarian and non-vegetarian): 5,000RWF
Coffee/Tea with Snacks: 3,500RWF
Internet: Wifi will be available. Instructions on how to connect to the network will be available in the classrooms.
Volunteers: There will be an ICCB volunteer at each of the campus gates to help give attendees directions to the MUHABURA Block/Building. There will also be two or three volunteers at the building that the sessions will take place in. Volunteers are there to welcome guests and to answer general questions about the University (ie directions, local recommendations, etc).
Post-Congress Workshop: Introduction to the Use of Camera Trap Distance Sampling for Estimation of Wildlife Density and Abundance
This workshop will take place from July 28-29. It will be in Einstein Block/Building (formerly KIST 2) in room 0R01. The best gate to use to access this building is the KHI Entrance near the Marriot Hotel.
Thank You University of Rwanda and CoEB
We are grateful to the University of Rwanda and its Center of Excellence in Biodiversity and Natural Resources Management (CoEB) for opening their space to ICCB and for welcoming so many delegates to the campus to learn new skills, share ideas, and network with one another.
We are partners with CoEB and highly appreciative of their support and generosity. We have worked with the University and CoEB staff to add Internet, to open its cafeteria for lunch for pre-congress delegates, to provide water coolers throughout the building, and janitorial and other mechanical services and technical support so that together we may provide the best environment possible for you and your course attendees. This is a major undertaking and we are so thankful to them for opening their space for ICCB!
NOTES FOR ORGANIZERS
Registration has closed for pre-congress sessions and you should have received your final roster.
Workshops
4 Hours (Half Day)
Re-Introduction Methods for Rare and Endangered Wood-Inhabiting Fungi
Getting Started With R: an Introduction for Conservation Social Scientists
Best Practices for Conservation Education
Workshop for Young Women in Conservation Biology
Data Basin: Expanding Access to Spatial Data, Mapping Tools, and People
8 Hours (Full Day)
Behavior Change for Conservation Workshop: Discover How to Apply Human Behavioral Science to Reach your Conservation Goals
How to Design Sustainable Conservation Projects and Programmes
16 Hours (Two Full Days)
Training to Identify Globally Significant Sites to Guide Conservation of 30% By 2030: Key Biodiversity Areas
Maps of Biogeographical Ignorance: A New Framework To Explore Biodiversity Data Quality
Bridging Sectors for Movement Ecology Innovation
Innovative Education and Outreach
Training to Improve Applications of Genetics and Genomics for Biodiversity Conservation
Introduction to the Use of Camera Trap Distance Sampling for Estimation of Wildlife Density and Abundance
Training Courses
4 Hours (Half Day)
Introduction to Systematic Conservation Planning with Marxan and Advanced Topics
Introducing Elinor for Monitoring Governance and Management for Area-Based Conservation
From Data to Decision-Making: A Crash-Course in Using the BIOPAMA (Biodiversity and Protected Areas Management) Reference Information System Ris 3.0
Conservation Fundraising 101; Learning the Basics of Raising Income for Small/Medium Sized Projects With Big Impact
8 Hours (Full Day)
Introduction to Conservation Social Science
Using Outbreak Software for Modeling Infectious Disease in Wildlife Populations
Your Research Journey: From Research Design to Paper Publication
Learn to Assess your Conservation Effectiveness: An Introduction to the Conservation Standards
Matrix Methods for Ecology and Conservation
Camera Traps: A Lens Into the Unknown for Biodiversity Monitoring
12 Hours (Full Day + Half Day)
eDNA Tools for Conservation Biologists: An Introductory Course
Building Community Conservation Success: Creating a Questionnaire
16 Hours (Two Full Days)
An Overview and Hands-on Training With Genomic Analyses for Biodiversity Conservation
Introduction to Passive Acoustic Monitoring as a Tool for Conservation Biologists – Theory and Practice
An Introduction to Non Violent Communication for Managing Environmental Conflicts
Three Day Course at the Dian Fossey Gorilla Fund Ellen DeGeneres Campus
Introduction to Passive Acoustic Monitoring as a Tool for Conservation Biologists – Theory and Practice
Roundtables
4 Hours (Half Day)
Transforming Conservation-Compatible Livelihoods
Non-targeted/Secondary Poisoning of Vultures
Diversity4Biodiversity: How to Ensure Diversity of Voices to Conserve our Biodiversity