About ICCB 2023 Host City Kigali, Rwanda
Kigali, Rwanda is the capital of and largest city in Rwanda. It's a vibrant, modern city with historic monuments, a growing art scene and fantastic coffee. The city sits among lush hills, offering some stunning views, and it is known for being clean, safe and sophisticated.
Kigali is also right in the center of Rwanda, which means its a great jumping off point to the rest of the country. Rwanda is known as "Le Pays des Mille Collines" or Land of a Thousand Hills. In the north are the Virunga volcanoes, where some of the world's last remaining mountain gorillas live. In the west there's Lake Kivu, one of Africa's great lakes, with lovely inland beaches, pretty towns and views of the surrounding mountains. Travel south from here to Nyungwe Forest National Park, known for housing 13 different primate species including chimpanzees and the largest troop of the black and white Colobus monkey.
In addition to housing a third of the world's mountain gorillas, Rwanda is home to hippos, giraffes, elephants, leopards, zebra and more than 700 kinds of birds. In Nyungwe Forest National Park alone, there are about 1,070 plant species, over 200 of which are trees, and 248 species of orchid.
You'll be able to sample a variety of delicious foods in Rwanda, like the brochette, a shish kebab with either meat or fish. You can also give matoke, cooked plaintain, or urwangwa, banana wine, a try. If you love spicy food, go for the akabanga, a hot chili oil made from tiny yellow chilis, to put on your 'big fish,' a whole tilapia simply grilled with onions, celery, garlic and carrots. Afterwards, try out a milk bar, as Kigali is home to many of these small cafes, selling only fresh and fermented milk (ikivuguto) and small snacks.
Getting There
Special Discount for ICCB Delegates Who Fly Direct on Rwandair: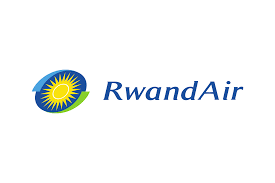 Delegates traveling direct to Kigali on RwandAir may receive a 15% discount on their airfare by applying a special discount code. Tickets must be purchased through the RwandAir website. Please login to your ICCB Profile Page to access the discount code. We are grateful to RwandAir for their support of ICCB 2023!
The Venue: Kigali Convention Centre
The Kigali Convention Centre is located 5 km from the city centre and the Kigali International Airport (KGL).
Address:
Kigali Convention Centre
KG 2 Roundabout, Kigali, Rwanda
The Auditorium
The auditorium is located under the dome of the KCC and is where the opening ceremony and plenaries will take place.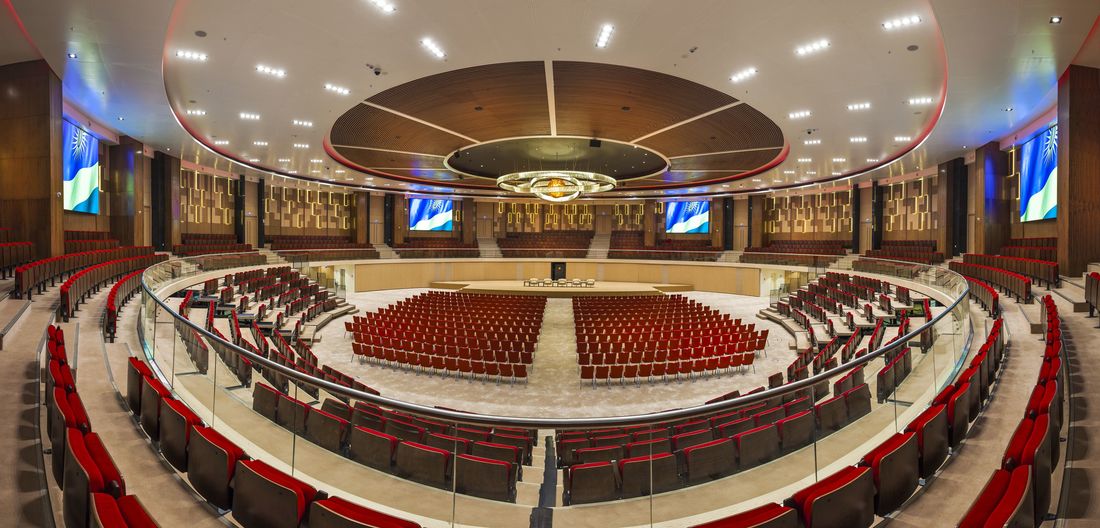 MH and AD Rooms
Symposia and presentations will take place in the MH and AD rooms. One of the AD rooms is below.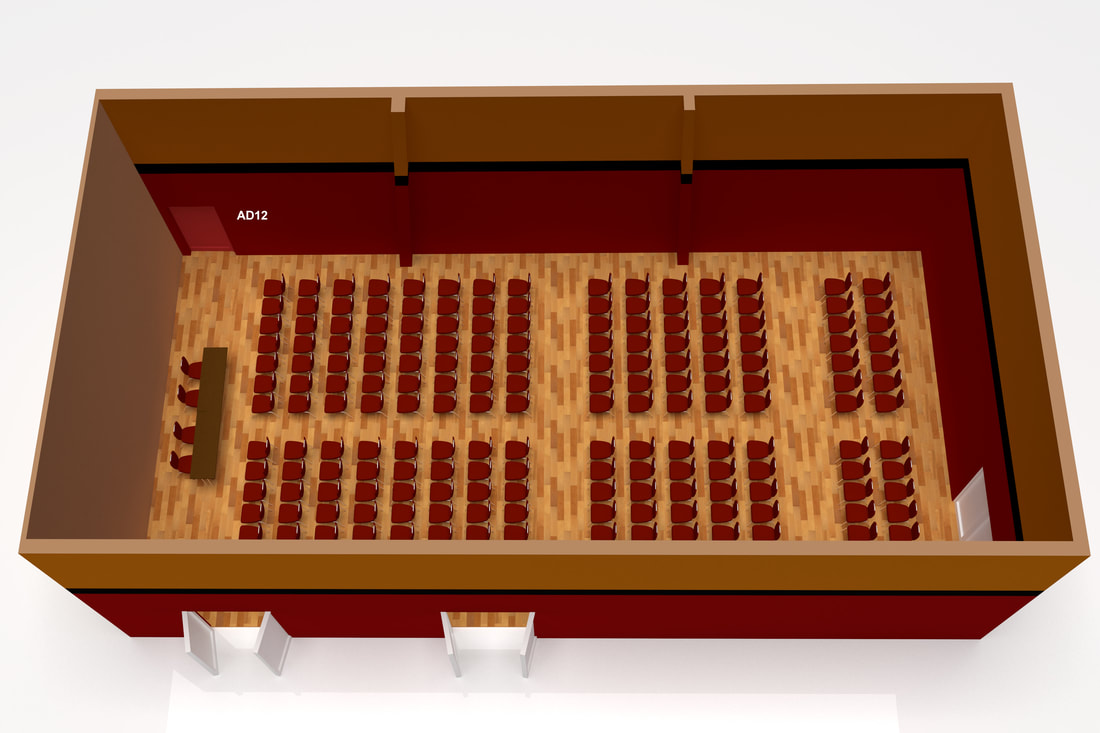 Kigali Convention Centre Floor Plan (see a larger version here)