Welcome to Kiel
Kiel is the capital city of Schleswig-Holstein and is situated on the Baltic Sea. The Kiel Fjord stretches right into the heart of the city - opening people's horizons and acting as an important crossroad. Kiel is the last stop on one of the busiest artificial waterways in the world, the Kiel Canal, and with its cruise and ferry terminals forms a bridge to Scandinavia and the Baltics. Kiel is also famous for one of the largest international sailing events in the world, the 'Kiel Week'.
Kiel is connected to the North through more than just transport. It's connected through a common way of thinking; wide horizons, the wind, and the sea are what make Kiel special and also what shapes its residents. Their committment to their community, their relaxed attitude, and their openness are what make Kiel such a great place to live and to visit.
Kiel facts
Venue - Kiel University
IMCC6 will be held at Christian-Albrechts-University (CAU) Kiel, Germany's northernmost State University and the scientific centre of Schleswig-Holstein. The university uses research, teaching and the transfer of science to address the great challenges of our time in health, environmental and cultural change, nutrition, and energy. With its geographical location by the sea it is set for the wide-ranging and internationally recognized marine research carried out here. A close cooperation between CAU and GEOMAR Helmholtz Centre for Ocean Research Kiel established an outstanding profile for investigation of the ocean as a whole, including the physical, chemical, biological, and geological processes as well as past, present and future changes to ocean dynamics and biogeochemical cycles. Both institutions explore strategies for the sustainable and environmentally friendly use of marine resources, and facilitates knowledge transfer to the general public, industry and politics. In recent years, two collaborative research centers and the Cluster of Excellence 'The Future Ocean' arose from this successful cooperation. The organizational unit of the marine researchers at University Kiel is the Centre for Interdisciplinary Marine Science (KMS), which is hosting IMCC6. KMS research groups cover expertise from areas such as climate research, coastal research, physical chemistry, botany, microbiology, mathematics and computer science, economics as well as law and social sciences. KMS is organized in 5 research focal areas, with Marine Sustainability and Conservation being one of them.
---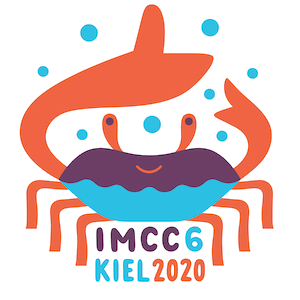 Tips
Have a fish roll at Kiel Fjord. Watch the sailing ships go by at Falckensteiner beach. And don't miss out on Schrevenpark, which turns into an enormous barbecue field in the summer.