ECCB2018 Program
The scientific program of the conference starts on Tuesday morning 12th of June, 2018. The conference ends on Friday, 15th of June, 2018, to the conference dinner and Sataman yö festival. In addition to the scientific program and industrial exhibition, the active social program gives possibility to enjoy the clean and beautiful nature of Finnish lake district in many ways, including cruises, morning run around the lake, midnight sun and sauna boat trips. The sun sets around 1:00 am, so there is plenty of light available for the activities also in the evenings. Also we offer pre- and post-conference study excursions, both longer and shorter excursions. We have also pre- and post-congress courses. Accompanying persons are similarly to the conference participants also warmly welcome. We have organized for them a pleasant stay with a rich social programme, giving them the opportunity to enjoy the area, as well as discover the culture and the history of the region. Opening reception will be held on Tuesday June 12th in Jyväskylä Paviljonki's C1 –hall in connection with poster and exhibition space. The conference dinner will be held on Friday June 15th, in Jyväskylä harbour right next to the congress venue.
You can download the compressed pdf version of the program here. Please note that there will be no printed handouts at the congress, so if you need one, please bring your own. The program and practical information can also be found in our congress app. You can download the app "JYU Eventos" from Google Play and App Store. Choose ECCB2018 from "browse events" on the main page.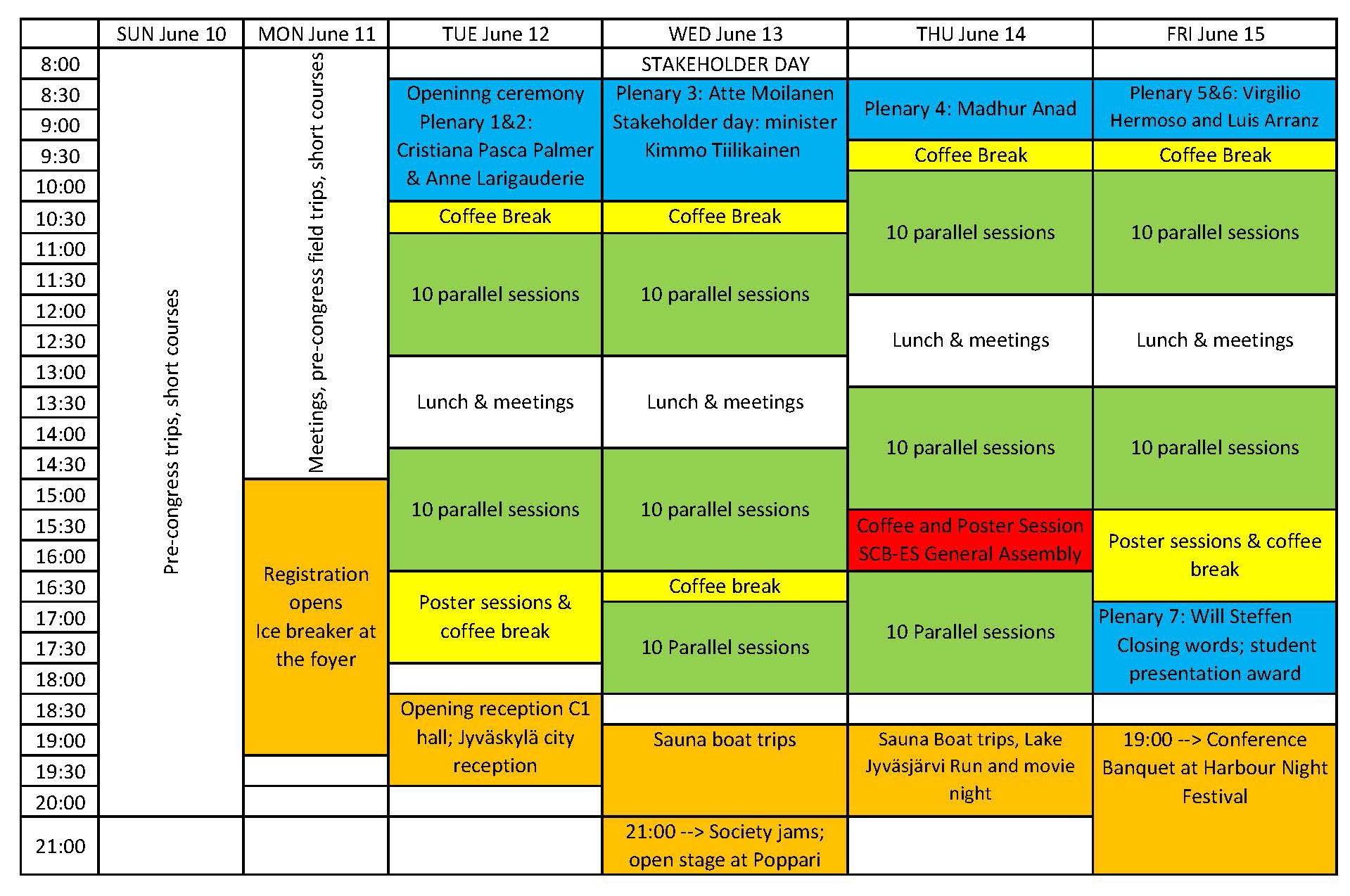 Ice breaker is held at the Paviljonki foyer, 2nd. floor. The ice-breaker is an informal get-together, and Paviljonki bar is open 16.00-19.00. Note that you can also buy ECCB's limited edition beer OTUS from Paviljonki bar!