ICCB 2017 Opening Ceremony
Opening Plenary
Sunday 23 July 2017
16:30 - 18:00
Gran Salon Barahona
Very Special Guest
Colombia Ministro de Ambiente y Desarrollo Sostenible (Minister of Environment and Sustainable Development), Luis Gilberto Murillo
Universidad de Cartagena President, Dr. Edgar Parra Chacon
SCB Awards Ceremony 2017
Distinguished Service Awardees:
Hermann Borg (Africa, Religion and Conservation Biology)
Angelo O'Connor Villagomez (Marine, Oceania)
Early Career Conservationist Awardee:
Diogo Verissímo (Europe, Conservation Marketing)
Conservation Beacon Awardee:
Mimi E. Lam (North America, Asia)
LaRoe Awardee:
Patricia J. Heglund (North America)
SCB Religion & Conservation Biology Working Group Award - Assisi Awardee:
Holy Wisdom Monastery - Sister Mary David Walgenbach (North America, Religion and Conservation Biology)
(more information and full schedule available soon)
Opening Cocktail
Sunday 23 July 2017
18:00 - 21:00
Explanada San Francisco
Includes free soft, one free glass of wine (followed by cash bar), appetizers, and music
(more information and full schedule available soon)
---
SCB Members' Meeting 2017
SCB Members' Meeting and Coffee Break
Thursday 27 July 2017
16:00 - 17:00
Gran Salon Barahona
Include coffee and nibbles in the room
(more information and full schedule available soon)
---
ICCB 2017 Closing Ceremony
Closing Plenary
Thursday 27 July 2017
17:00 - 18:30
Gran Salon Barahona
ICCB 2019 Destination Announcement - Can you guess?
Closing Plenary Speaker
Director of Parques Nacionales Naturales de Colombia and Deputy President of the World Commission on Protected Areas, Julia Miranda Londoño
Baba Brinkman (more) Special Peer-Reviewed Rap Performance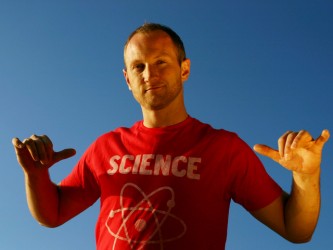 Baba Brinkman is a hip-hop artist originally from Vancouver, Canada, whose Rap Guide to Wilderness and Rap Guide to Climate Chaos albums bring environmental sustainability and biodiversity messages to a wide audience through music and rap poetry. Called "astonishing and brilliant" by the New York Times, Baba has appeared at several TEDx events and performed on MSNBC's The Rachel Maddow Show, and has won several awards for his hip-hop theatre productions. Before performing scientifically "peer reviewed rap", his former job in Canada was reforestation, and he has personally planted more than one million trees. In Cartagena, Baba will perform hip-hop songs to inspire and spread the conservation message, and even some original raps about ICCB!
Closing Diner and Party
Thursday 27 July 2017
17:00 - 18:30
Terrazas del Claustro