Evening Forum Discussions
ICCB features two evening Forum Discussions that are open to all attendees.

Monday, 24 July
17:00-18:30
Grand Salon Barahona
Insights from Conservation Entrepreneurs
You might think that protecting species competing for resources with over seven billion people is an insurmountable task, yet for some people opportunities are everywhere. These people can advance conservation projects in a world of political instability, rapidly changing technology and human desires. The panel celebrates these conservation entrepreneurs who manage to identify and exploit opportunities for biodiversity science and conservation that few people saw coming, and in doing so are helping to drive large biodiversity gains.
Panelists: Alex Dehgan, Chris Wood, and Jen Chapman
Moderator: Morena Mills
About the Panelists:
Alex Dehgan is the CEO and co-founder of the new startup Conservation X Labs, which is focused on harnessing exponential technologies, open innovation, and entrepreneurship for addressing conservation challenges. CXL's work includes launching the first Grand Challenge for Conservation on Aquaculture, creating the first digital makerspace, and developing a new handheld microfluidics based DNA field scanner for combatting wildlife trafficking, detecting disease and invasive species, and supporting traceability. Dr. Alex Dehgan recently served as the Chief Scientist at the United States Agency for International Development, with rank of Assistant Administrator.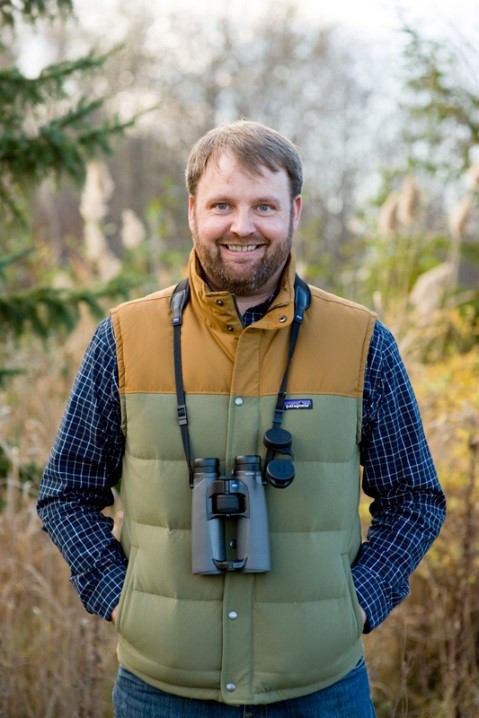 Chris Wood is the Assistant Director of Information Science at the Cornell Lab of Ornithology where he and his team have developed a novel approach to citizen science by engaging diverse communities of people interested in watching birds around the world, conservation biologists, quantitative ecologists, statisticians, computer scientists, application developers, and data administrators. eBird data are openly available and used by a broad spectrum of students, teachers, scientists, NGOs, government agencies, land managers, and policy makers. Participants have collectively spent more than 30.4 million hours collecting effort-based checklists, amassing more than 400 million records, which accounts for more than one-third of all data in GBIF.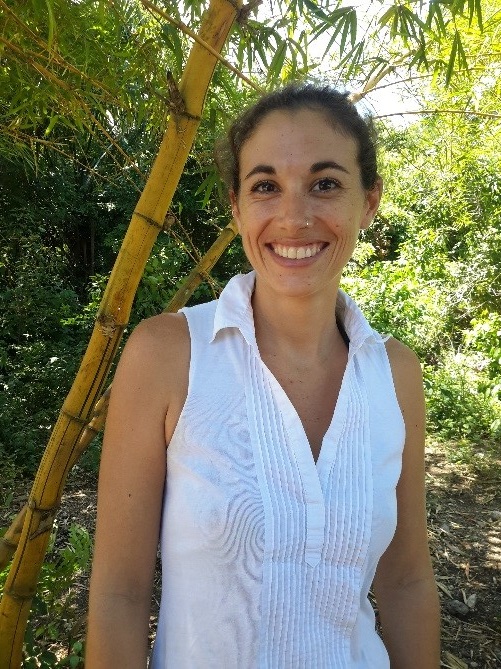 Jen Chapman is Blue Ventures' Country Coordinator in Belize, where she has led research and conservation programmes since 2011. A key part of this has been establishing strategies to manage invasive lionfish, including the promotion of markets for lionfish meat and fins. Underpinned by a human-centered approach, Jen believes that lionfish markets can deliver socioeconomic benefits to communities, whilst also achieving conservation objectives of lionfish control. Jen believes that innovative, sustainable, market-based approaches are required to solve problems associated with depletion of marine resources – the recovery of which are inextricably linked to human health, wealth and happiness. She became a Kinship Conservation Fellow in 2014.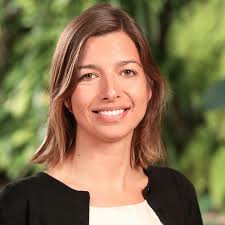 Forum Moderator Morena Mills is a Senior Lecturer and Director of the Conservation Science Masters at Imperial College London. She undertook her PhD and Postdocs at James Cook University and the University of Queensland respectively where she focused on how to improve the implementation and impacts of conservation actions for species and people. Her current research focuses on how, when and why interventions with positive biodiversity outcomes spread around the world, critical to empower donors and practitioners to catalyze conservation at scale.
---
Wednesday, 26 July
17:00-18:30
Grand Salon Barahona
Post-Conflict and Conservation in Colombia: Challenges and Opportunities
After battling for 50 years, the Colombian government and the Revolutionary Armed Forces of Colombia (FARC) signed a peace agreement in late 2016. This agreement brings about opportunities for rural economic development and land restitution for those who had lost their land as a result of conflict. Details of these decisions can have large implications for biodiversity conservation as Colombia is one of the most biologically rich countries on earth. This discussion will bring together scientists, indigenous leaders and government officials who will focus on the challenges and opportunities for conservation in Colombia's post conflict era.
Panelists: Brigitte Baptiste, Silvia Calderon, Ati Quigua, Dalia Mina Valencia, Danilo Villafañe Torres, Daniel Garcés Aragón
Moderator: Ximena Rueda Fajardo
About the Panelists
Brigitte Baptiste is the General Director of the Institute for the Research on Biological Resources at Alexander von Humboldt Institute in Bogota, Colombia. She has worked as a researcher at the Rural Studies Unit of the Faculty of Economics at Javeriana University, where she began her teaching career in the Master's program for rural development and environmental management. She has participated in numerous national projects on conservation and environmental planning, cultural landscapes, analysis of territorial transformation processes, ecological-economic history of productive systems, multicultural analysis of use and management of biodiversity, biocomplexity, bio-epheology, and biopolitics. She is also interested in gender and culture themes.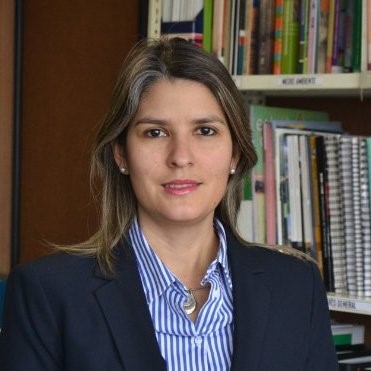 Silvia Calderon is Deputy Director of Environmental Sustainable Development at National Department of Planning (DNP). Silvia is an economist from McGill University and holds a Master's degree in public administration from Columbia University. She ensures that environmental policies and disaster risk management are included in development planning. To this end, she advances actions related to the knowledge, use and conservation of biodiversity; conservation and management of protected and strategic areas; integrated management of water resource and oceanic, coastal and island spaces; prevention and mitigation of environmental degradation and climate change; sustainable and competitive production development; economic and environmental modelling and valuation; territorial environmental planning; risk reduction and disaster financial protection mechanisms. She is currently designing the sustainability fund which will provide financial support to post-conflict and peace-building projects.
Ati Quigua is an indigenous leader (Arhuaca), Colombian pacifist and environmentalist. She grew up in the mountains in the Sierra Nevada of Santa Marta under the care of her grandmother, where she attended elementary and secondary school. She moved to Bogotá to pursue her college education. Her mother's displacement by paramilitary groups prompted her activist career. At a very young age she became the first indigenous woman to be chosen to occupy a seat in the Council of Bogotá. She has been a leader and pacifist, promoting respect for human rights and the rights of nature in national and international spaces. She has extensive experience defending ethnic communities, women and young people and formulating public policies. She is the winner of the International Prize Daniele Po 2016, an international recognition for women and associations working for the environment and human rights.
Dalia Mina Valencia, Afro-Colombian leader, Consejo Comunitario de la Cuenca del Río Yurumanguí. She was born in the rural area of Buenaventura, in the beautiful river of Yurumangui. She is an auxiliary in health, and since 1991 has been a community leader fighting for the well-being of black people. She was one of the founders of the Black Community Process, and was director of the territorial ethnic organization. She became the legal representative of the community council at Yurumanguí, where she has been a tireless fighter for the defense of her territory and the life of the Yurumanguireños. She has helped to strengthen other community councils in defense of their territories. She believes that the conservation and rescue of traditional practices is a key element of peoples' struggle. Currently she is part of the Yurumanguí River government congress.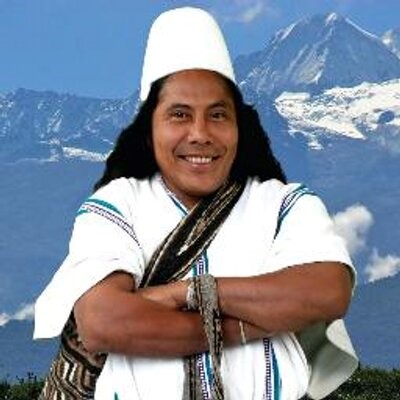 Danilo Villafañe Torres, is a leader with the Arhuaco Indigenous Peoples of Colombia, President of the Confederación Indígena Tayrona, and advisor to the Colombian Ministry of Environment and Sustainable Development. He is known within his Arhuaco community as the "chancellor" because of his outstanding capacity to connect with the rest of the country and with the world. For many years he has sought to be heard in his struggle to stop the deterioration of the earth, of humanity, of nature. He has said "In the codes of the Sierra we have worked hard and we have a source of inspiration that are the mamos. Through them they maintain the knowledge and the traditions on a subject of fundamental concern for the humanity, that is the global warming and all the environmental deterioration. There must be a very strong voice in environmental matters in Colombia, where there are more than 30 million hectares of indigenous territories recognized as safeguards. In these territories 60 percent of diversity is conserved, but there is no leading role in respect to them. Rather, these areas are threatened by mining, drug trafficking and illicit crops."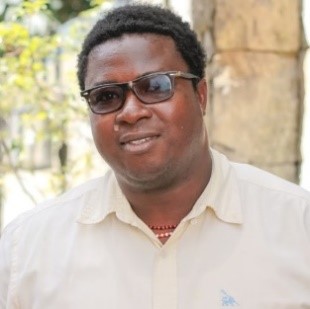 Daniel Garcés Aragón – Afro-Colombian leader, Administrator of Agribusiness Companies of the Popayán University Foundation, lawyer of the La Gran Colombia University, Master in Human Rights, Interculturality and Development of the Pablo de Olavide University, Seville, Spain; and candidate to Doctor in Legal and Political Sciences of the same university. Daniel is a leader of the Afro-Colombian social movement and has been one of the most effective activists in promoting community, academic and institutional actions based on the realization of rights of the Afro-Colombian people, in matters such as formation in identity and youth organization, human rights, conscientious objection to compulsory military service, environmental and territorial rights agenda. He coordinated the technical team that formulated the proposed comprehensive regulation of chapters IV, V and VII of Law 70 of 1993 and has participated and promoted initiatives for strengthening the Afro-descendant movement in Colombia and the Americas.

Moderator Dr. Ximena Rueda Fajardo received a BA in Economics from Universidad de Los Andes, a Master in City Planning from MIT and a Ph.D. in geography from Clark University. She did postdoctoral work at Stanford University on corporate strategies for sustainable sourcing for major tropical commodities. She has worked for The Colombian Federation of Coffee Growers, the Colombian government and international aid programs. Currently she is associate professor at the School of Management at Universidad de Los Andes. Ximena's work focuses on understanding land use changes, its drivers and impacts, with particular attention to rural communities in Latin America.
---