Society for Conservation Biology (SCB) is a global community of nearly 5,000 members from over 140 countries dedicated to advancing the science and practice of conserving Earth's biological diversity. For over 30 years, the Society has taken science off the shelf by elevating the research of our members, using it to educate decision-makers, and provide a forum for practitioners to advance conservation science and practice.
The Society for Conservation Biology envisions a world where people understand, value, and conserve the diversity of life on Earth. We envision SCB, a global community of conservation professionals, as a leading scientific voice for the study and conservation of Earth's biological diversity. Our mission matters! Join us!
---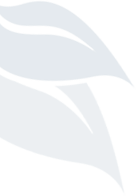 ICCB is recognized as one of the most important international meeting for conservation professionals and students. ICCBs are a forum for addressing conservation challenges. They are the global venue for presenting and discussing new research and developments in conservation science and practice. Most importantly, they connect our global community of conservation professionals and serve as the major networking outlook for anyone interested in conservation. Attendance has increased in recent years, reaching 2,000 at our 2015 meeting in France.
Our attendees are concerned with the science and practice of conserving biological diversity. The ICCB is always global in scope, bringing together conservation professionals and students from every sector of the field including the biological and social sciences, management, policy and planning. Attendees work for universities, government agencies, non-governmental organizations, private foundations and organizations and publications. They are scientists, students, managers, policy-makers, writers, educators and other conservation professionals from throughout the world. Some come to present, others come for the incredible networking opportunities of the congress, so join us!
The ICCB 2017 Conference Steering Committee invites you to join us at the Society for Conservation Biology's 28th International Congress for Conservation Biology. ICCB returns to the tropics for the first time in ten years. It also is the first time ICCB will be held in the Tropical Andes Biodiversity Hotspot, creating priceless opportunities for our members from Latin America and the Caribbean to meet, learn from, collaborate and celebrate achievements with SCB members from around the globe. Local organizations such as WCS Colombia, the Instituto Humboldt, Parques Nacionales Naturales de Colombia and the Universidad de los Andes are already committed.
For the first time, ICCB will be a fully sustainable congress. With the help of Guy Bigwood, MCI Group Sustainability Director, SCB wishes to be leading the sustainable conference effort. We are setting new standards in Conservation Science and Sustainable Conference. Join us!