About the ICCB 2019 Steering Committee and Congress Chair
The ICCB 2019 Steering Committee serves as the coordinating body of eight (8) conference-specific Subcommittees: Development and Fundraising; Equity, Inclusion and Diversity; Local Organizing; Marketing and Communications; Policy; Scientific Program; Student Affairs and Professional Development; and Travel Grants. This Committee is chaired by the Congress Chair, and includes two Congress Co-Chairs (a representative from the SCB Conference Committee and the Chair of the Local Organizing Subcommittee [LOC]), and a Vice-Chair (SCB Director of Conferences and Events). The primary duty of this Steering Committee is to develop current, relevant and strong programmatic content for the ICCB 2019. This Steering Committee is responsible for oversight and coordination of these Subcommittees as well as for maintaining consistent communication with the SCB Global Executive Office, MCI, and SCB Committees, to assist with congress planning and organization.
ICCB 2019 Congress Chair: responsibilities include oversight of the Conference Steering Committee (in collaboration with SCB Executive Director); facilitation of the congress planning process (in collaboration with SCB Executive Director) to ensure that the ICCB Steering Committee's congress planning is timely, strategic, and consistent with SCB policies and procedures, including selection of congress theme and identification of strategic priorities of special emphasis; chairing biweekly calls of the Conference Steering Committee; advising and supporting conference subcommittees and Executive Office in all facets of their conference planning efforts; and engaging and reporting to the SCB Conference Committee and SCB Board of Governors as necessary.
Meet ICCB 2019 Congress Chair, Dr. Leslie Cornick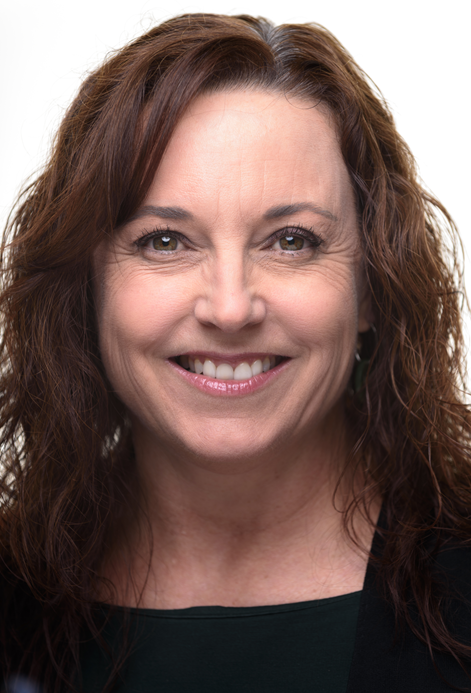 I'm Dr. Leslie Cornick. I am the Associate Dean for the College of STEM at Eastern Washington University. I holda BA in Biological Anthropology, an MA in Physiology/Behavioral Biology, and a PhD in Wildlife Ecology. I am the Science Officer for SCB's Marine Section, and am co-editing a special issue on the impacts of climate change on access to subsistence marine resources in indigenous communities for Frontiers in Marine Science. I have also been a Senior Policy Fellow for the Marine Conservation Institute, and serve on the Science Council for the GLORES project.
Even though I've been deeply involved over the years in the Marine Section and IMCC, I love the ICCB meetings. They're the most interdisciplinary conferences I've ever attended, which is critical if we are going to combat the challenges and threats facing ecosystem and biodiversity conservation globally. They're also incredibly diverse and provide SCB members with rich opportunities for collaboration, cultural exchange, and deep learning. I'm thrilled to be the Congress Chair for ICCB 2019 and looking forward to working with our great team to plan an exceptional Congress!
ICCB Steering Committee
Leslie Cornick, Congress Chair
John Cigliano, Congress Vice-chair & Conference Committee Representative
Ee Phin Wong, LOC Chair (Malaysia)
Koustubh Sharma, Asia Section Representative
Melinda Colon, SCB Liaison

Local Organizing Subcommittee
Dr. Ee Phin Wong, Chair (University of Nottingham Malaysia)
Quek Yew Aun (KATS)
Prof. Ahimsa Campos-Arceiz (University of Nottingham Malaysia)
Praveena Chackrapani (Malaysia)
Prof. Chris Gibbins (University of Nottingham Malaysia)
Dr. Aini Hamid (University of Nottingham Malaysia)
Nina Ho (University of Malaysia)
Heng Wei Khang (Harris) (University of Malaya)
Justine Vaz (Penang)
Kushaal A/L Selvarajah (Malaysia)
Arifah Sharifuddin (Malaysia)
Dr. Cedric Tan (University of Oxford)
Loh Yen Yi (Malaysia)
Mok Man Ying (University of Malaysia)

Scientific Program Subcommittee
Roman Carrasco, Chair (Singapore)
Noor Haliza Hasan, Vice-chair (Malaysia)
Meredith Gore (United States)
Matthew Grainger (United Kingdom)
Alex Lechner (Malaysia)
Jeffrey McNeely (United States)
Tapan Kumar Nath (Malaysia)
Malgorzata Pilot (United States)
Solomon Raju (India)
Jonathan Richardson (United States)
Karen Root (United States)
Rebecca Runting (Australia)
Jame Schaefer (United States)
Richard Stafford (United Kingdom)
Rebecca Stirnemann (Australia)
Byron Weckworth (China)

EID Subcommittee
Tsitsi McPherson, Chair
Zaki Zainol, Vice-Chair (University Sains Malaysia)
Hanyeh Ghaffari, Asia Section Representative
Shaili Johri (India)
Jennie Miller (Defenders of Wildlife)
O. Eric Osvaldo Ramirez Bravo (Universidad de las Americas Puebla)
Blake Alexander Simmons (University of Queensland)