Offset your ICCB 2019 travel carbon emissions!
At SCB, we know that the impacts of climate change are already affecting the planet in unprecedented ways. With many of our members involved in the fight against climate change, and with climate change continuing to threaten biodiversity, we are committed to mitigating the impact that travel to and from ICCB 2019 will have on carbon emissions.
In conjunction with our partner South Pole, we are offering attendees the opportunity to offset their carbon emissions incurred while traveling to ICCB 2019. Here's how it works:
South Pole has reserved up to 4,000t of carbon offsets for ICCB 2019 to be used in our selected carbon offset project;
Once the total carbon emissions from travel to ICCB 2019 have been calculated, South Pole will allocate the amount of carbon that ICCB attendees have elected through their registration fees to donate against that total towards the set project.
It's as simple as that!
The project we've chosen is Borneo Forest Protection, Malaysia – Preserving Borneo's richly diverse tropical forests.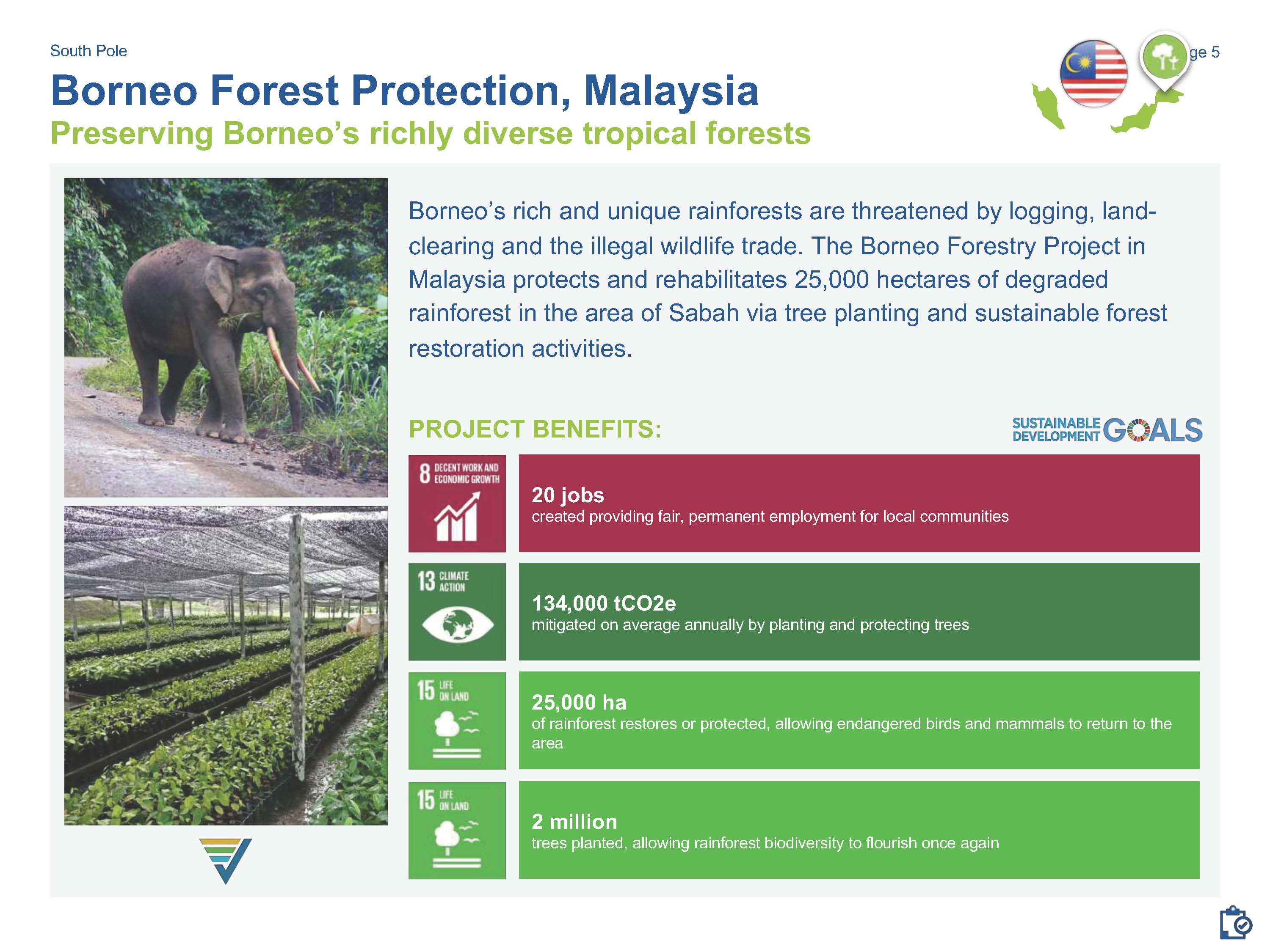 To maxamise our impact we have selected a second carbon offset project, Keo Seima Redd+ Wildlife Sactuary, Cambodia, this project focuses on species conservation, biodiversity, and community.
For more information on offsetting your emissions through this program, contact iccbteam@conbio.org