ICCB 2019 T-Shirt Design Contest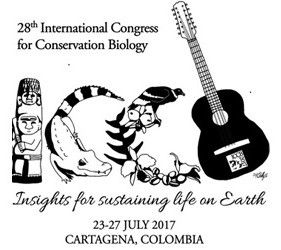 Sara-Xaali O'Reilly Berkeley submitted the winning design in the 2017 ICCB T-shirt Contest. The design featured the ICCB letters composed of natural and cultural features of Colombia, host nation of ICCB 2017.
The ICCB 2019 t-shirt contest entry period is now over - but now we need your votes to determine the winner!
Vote for your favorite design by June 14th!
Vote here: https://www.surveymonkey.com/r/YNBSCD2