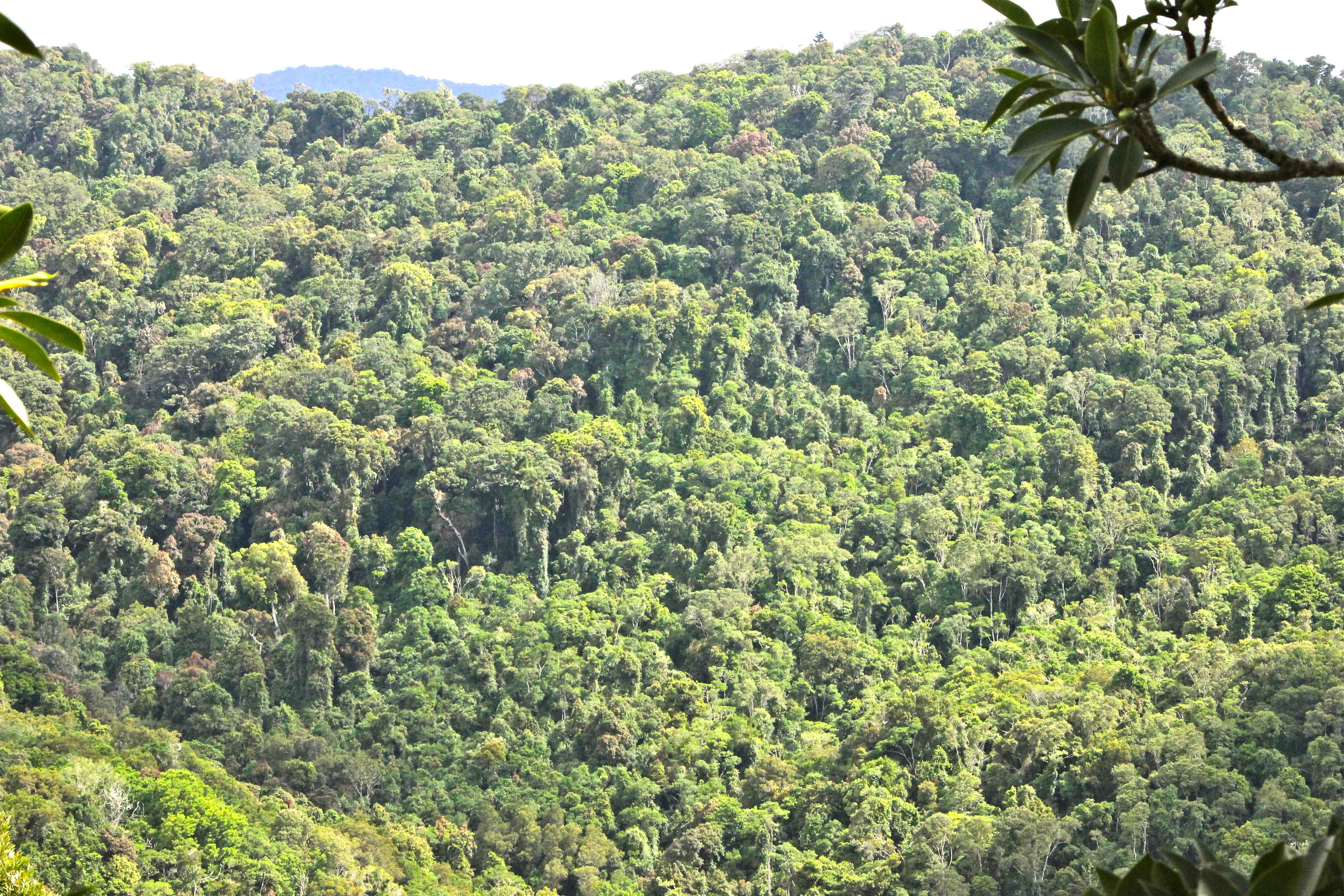 Lamington National Park, Queensland, Australia
Endorsement of Global Principles for and Support of Moratorium on Industrial Activities within the World's Primary Forests
The Society for Conservation Biology (SCB) is a global professional society of over 4,000 natural and social scientists, lawyers, students, managers, and other conservation professionals dedicated to advancing the science and practice of conserving the Earth's biological diversity. SCB is concerned about the long-term welfare of the world's dwindling primary forests because each of SCB's terrestrial regional sections (Africa, Asia, Europe, Latin America, North America, Oceania) either is forested or because forests in those regions share connections ecologically to freshwater and marine biomes also of great interest to SCB's biodiversity mission.
Based on new data published in Conservation Letters, SCB recognizes that only about 36 percent of the world's forests remain as primary forest where roads and human development are absent1. These unique forests maintain irreplaceable levels of biodiversity and ecosystem services, act as refugia and dispersal corridors for plants and wildlife, and are critical to climate regulation and overall integrity and resilience of the world's forest biomes. Primary forests, however, are being destroyed at an alarming rate. The increasing global population continues to put pressure on primary forests, subjecting them to an influx of road construction, development, and unsustainable natural resource extraction. Climate change exacerbates these stressors. Consequently, new policies and conservation approaches are needed to conserve these forests while there is still time to protect their biodiversity and myriad ecosystem benefits that they provide to humanity such as clean water, cultural services to indigenous peoples, climate regulation, hunting and fishing, pollination services, and recreation.
SCB maintains a long-standing science and policy interest in primary forests and roadless areas globally as a foundation for sustainable forest management2. Thus, SCB underscores international calls for the regional and local identification and monitoring of primary forests and international actions to protect these areas as recognized in the statement of principles by IntAct (www.primaryforest.org). Additionally, SCB underscores recommendations of IntAct for "governments, intergovernmental and non-governmental organizations, corporations and financiers around the world to recognize as a matter of principle that the planet's remaining primary forests should be 'No-Go Areas' for industrial activities."
Link to pdf version here.