New EU Reform Fails on European Biodiversity
Experts urge extra steps by member states to protect ecosystems

June 5, 2014. Leading conservation experts writing in the journal Science say that the European Union's recent agricultural reform is far too weak to have any positive impact on the continent's shrinking farmland biodiversity, and call on member states to take action.
Scientists, including members of the SCB Europe Section board, warn that after three years of CAP negotiations the environmental reforms are so diluted they will be of no benefit to European wildlife, and biodiversity will continue to decline across the continent.

Under the new CAP almost a third of direct payments to farmers are now subject to conditions relating to 'greening measures': establishing Ecological Focus Areas, maintaining permanent grasslands, and setting minimum requirements on number of crops grown to stop areas slipping into homogenous 'monocultures'. However, following thorough analysis, experts found that the large number of clauses introduced to the greening measures exempt over 88% of farmers in the EU, and over 48% of its agricultural areas from having to incorporate Ecological Focus Areas. 81% of arable farmers are now exempt from the crop diversity measure, and the measure meant to protect natural grassland allows a further loss of 5% of their extent by 2020. At the same time, budgets to support voluntary 'greening measures' have been reduced.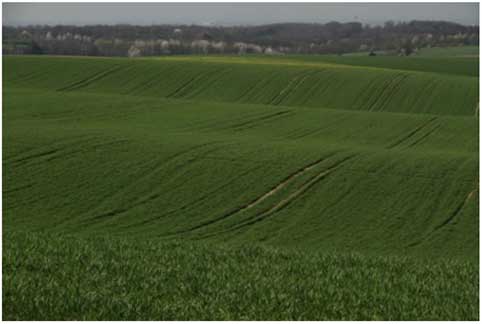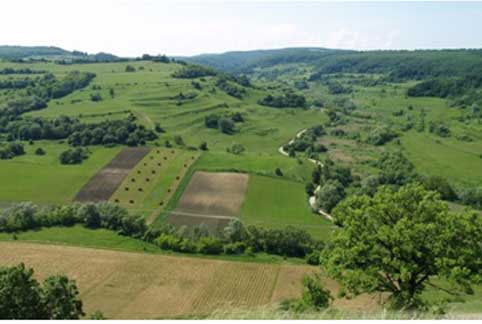 Homogenous monocultures in Germany (top) versus heterogeneous farming areas in Transilvania, Romania (bottom). Photos by Guy Pe'er and Tibor Hartel.
"The thresholds set are not only low but also lack any quality criteria for what counts as green," said Dr. Guy Pe'er, lead author of the paper, from the Helmholtz Centre for Environmental Research and a member of the SCV Europe Section Board of Directors. "This allows on-going intensification under a green label."
The authors conclude that the CAP reforms fail to fulfil Target 3A of the EU Biodiversity Strategy, which explicitly requires the EU to "maximise areas […] covered by biodiversity-related measures under the CAP."
Read the Europe Section press release on the new EU agricultural reform.
Access the Science paper EU Agricultural Reform Fails on Biodiversity.