Smith Fellows Support National Monuments

National Monuments are a vital part of our system of public lands. They protect our country's iconic landscapes, from California's giant sequoias and redwoods, to the Southwest's red rock deserts, and east to the north woods of Maine. But, National Monuments are in jeopardy. In April, President Trump signed an executive order directing the Secretary of the Interior to review 27 of our National Monuments. This move could reduce or eliminate any of the listed National Monuments, which will inhibit future research, conservation, and recreation. As a part of the review process, the Department of the Interior solicited public comments earlier this summer. A group of twenty Smith Fellows crafted a public comment in support of the National Monuments.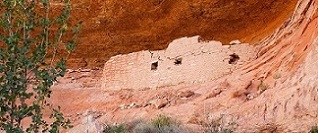 The Smith Fellows' comment considered the conservation value of each National Monument proposed for review. They commented on the importance of maintaining the size of these National Monuments to protect biodiversity, migrating populations, and ecological processes. The Fellows also compiled statistics to estimate the number of visitors to these public lands — over 7 million people a year (a figure that excludes the most recent 7 National Monuments for which data are not available).

The 27 National Monuments proposed for review were established by presidents via the Antiquities Act of 1906. This Act was introduced and passed through Congress with bipartisan support, and was championed by Republican president Theodore Roosevelt. The purpose of the Antiquities Act is to protect America's premier historical, cultural, and scientifically-important sites. Since the Act's establishment, 16 subsequent presidents have designated or expanded 157 national monuments, amounting to nearly 850 million protected acres. Presidential use of the Act has been critical to quickly protecting national landmarks, from world-renowned archaeological and geological sites, such as Canyons of the Ancient in Colorado, to biodiversity hotspots like Northeast Canyons and Seamounts in the Atlantic Ocean. In their public comment, the Fellows argue that all 27 National Monuments were appropriately designated or expanded and should remain at their current size and designation.

Reducing or eliminating a National Monument by executive order threatens the foundations of our country's protections for public lands. While the public comment period is over, you can still support our National Monuments and the local economies that surround them by visiting these incredible public lands.
You can also read an op-ed about the Smith Fellows' public comment on Medium.