Science & Publications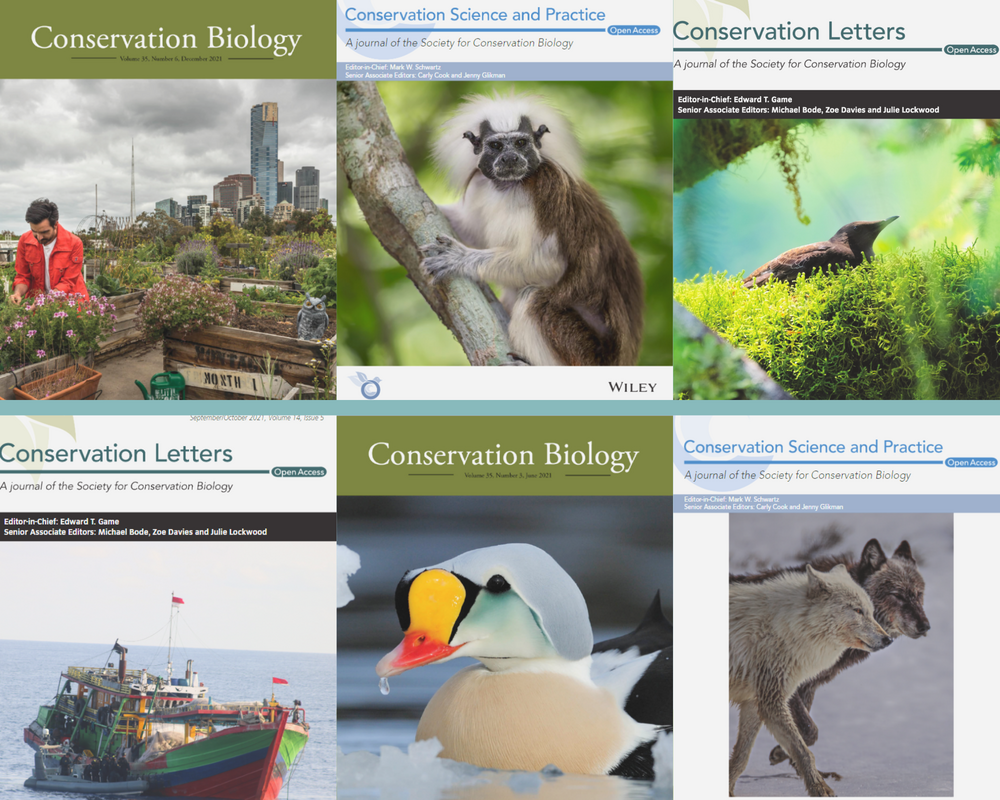 Conservation Biology
The scientific journal Conservation Biology elucidates, probes, and projects environmental trends with considerable technical strength. The conservation relevance of the journal's scientific papers on topics such as population ecology and genetics, ecosystem management, climate change, freshwater and marine conservation, landscape ecology, and the many human dimensions of conservation transcends the particular ecosystem, species, and situation described. SCB members can subscribe to both print and online versions of the journal. They also have access to full digital archives of the journal and the journal's mobile app through both Apple and Google. Non-members cannot subscribe to ​Conservation Biology. Its impact factor in 2016 was 4.842. Learn more about the journal, including how to submit a manuscript.

Conservation Letters

Conservation Letters

covers cutting-edge, policy-relevant conservation research from the natural and social sciences. This online journal features papers renowned for their originality and influence on policy debates and management solutions. Manuscripts are published with a turnaround time that gives

Conservation Letters

a critical voice on hot-button topics of the day. The journal carries considerable influence holding an impact factor of 7.126.

Learn more

about the journal, including how to submit a manuscript to be published. Members receive a discount to publish.

Conservation Science and Practice

Conservation Science and Practice publishes papers that address the policy, planning, and practice of conserving biological diversity. The journal publishes papers that expand conservation knowledge ranging from practical experience to advances in theory. The journal places special emphasis on studies that connect findings to conservation outcomes to address which strategies work as well as which strategies fail. Studies with implications for biodiversity conservation applications that rely on established methods on specific case studies are welcome, including those that do not transcend species, ecosystem, or situation. Launched in 2019, the journal is emerging as the newest source for emerging conservation ideas.