It's been a busy season for SCB. Our International Congress for Conservation Biology and European Congress for Conservation Biology (ICCB-ECCB) in Montpellier, France was a resounding success. The discussions, contributed sessions, posters, symposia and plenary sessions were excellent and exciting. I want to again thank everyone who made ICCB-ECCB possible, including the local organizing committee, sponsors, and SCB Executive Office staff.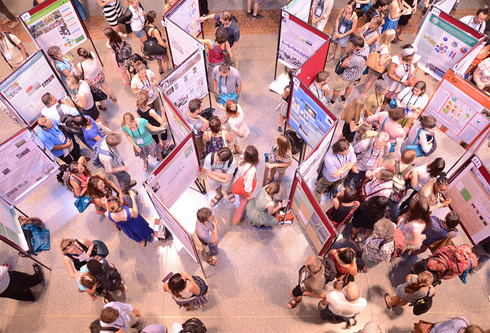 More than 2,000 people from 98 countries attended ICCB-ECCB. The largest meeting in SCB history featured 740 poster presentations and more than 900 talks.
ICCB-ECCB was the largest congress in SCB history, it was also the Society's first international meeting to implement an official code of conduct. We are excited to apply this same standard for future SCB meetings.
SCB members are diverse, as diverse as the biodiversity that we work so hard to conserve. The
code of conduct
stipulates that participants treat one another with the utmost respect and dignity, and provides a reporting mechanism so that inappropriate behavior may be brought to the attention of SCB and promptly addressed.
Next year will be a particularly busy one for SCB, as four Sections (Asia, Marine, North America and Oceania) will host regional meetings. We want attendees to feel safe and to know that any instance of harassment or offending behavior will be investigated and acted upon by SCB staff and Board Members.
Please let us know if you have any questions or comments concerning the
code of conduct
.
It was great to see you in Montpellier. Thank you for helping to make this meeting a success!
As a side note, please know that the Executive Office in Washington, DC will be busy over the next few weeks as we prepare to move into new office space a few blocks from the current location. The move will occur the weekend of October 15, and we are hopeful that we will be open for business on October 19. We hope you will come and visit us!