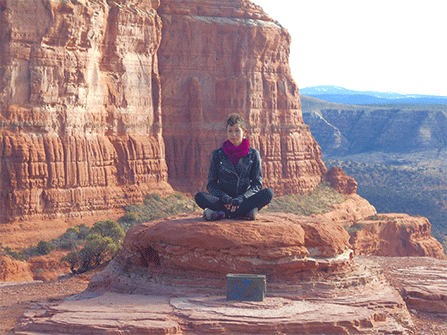 Christine is a student at University of California, Berkeley, pursuing her PhD. She is also one of SCB's 2017 Graduate Student Research Fellowship award winners. This award supports field work, including travel, materials or equipment, required to conduct research by graduate student members. Christine's research will involve mapping critical areas of human-carnivore conflict and resource use in wildlife corridors of the Rift Valley, Kenya.
It is thanks to our members that SCB can support students doing such important work to advance the science and practice of conserving Earth's biodiversity.
SCB held a Q&A with Christine to learn more about her and her research.
Tell us a bit about yourself.
I was born and raised on the East Coast, and spent much of my early years running around New York City and swimming in the ocean. I've always felt a connection to the natural world, even as a city kid, and knew that one day I wanted to work with wildlife. This dream led me on many winding paths, but has continuously led me back to East Africa. I'm a firm believer in listening to and participating in my communities, educating and being educated by others, empathy, and thinking creatively (in my research and otherwise), and I try to let these principles guide me as a conservation biologist.
Have you started your research in Lake Nakuru yet?
I haven't begun my research in earnest, but will be beginning my long field season this coming June.
What have been your biggest challenges in this research project?
As I've been planning my project, the biggest challenge has been staying true to the interdisciplinary nature of the research. Because my project involves animal movement, remote sensing, and participatory mapping, I've had to branch out of my background as an ecologist and conservation biologist and learn more about conducting mindful social science research.
What is your favorite part about conducting your research in this area?
So far, what I've enjoyed most about my field site is the variety of land uses and land tenure types, which will allow me to do some interesting comparative work on hyena movement in anthropogenically-altered landscapes. Being in close proximity to one of the fastest growing cities in sub-Saharan Africa (Nakuru) makes this site particularly interesting as well.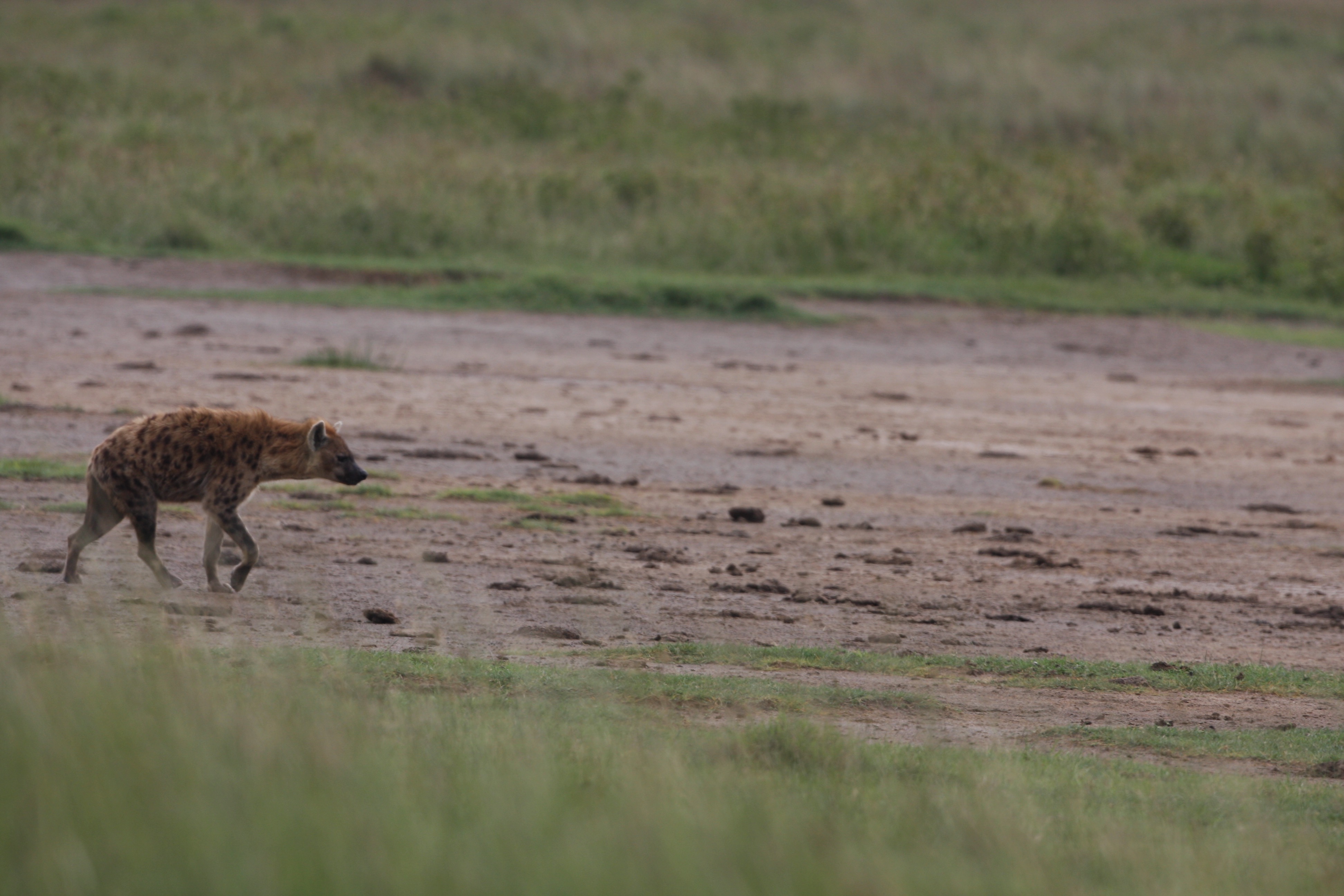 What comes next? What do you hope this study results in?
I hope that this study results in a deeper understanding of spotted hyena movement in human-altered landscapes and human-hyena conflict, and that this deeper understanding can help to inform sustainable community-generated solutions to conflict.
Where could we find you on any given Saturday? What do you like to do for fun?
Every Saturday from 9am-3pm I practice taiko as a performing member of the San Francisco Taiko Dojo. Usually that involves running 4 miles, doing a bunch of sit-ups and push-ups, and then hitting drums for several hours. I also teach taiko. Other than that, I enjoy playing music/singing in the subway stations, pyrography, baking, and hiking all over the Bay.
What are three things you always carry with you when in the field?
Binoculars, water, toilet paper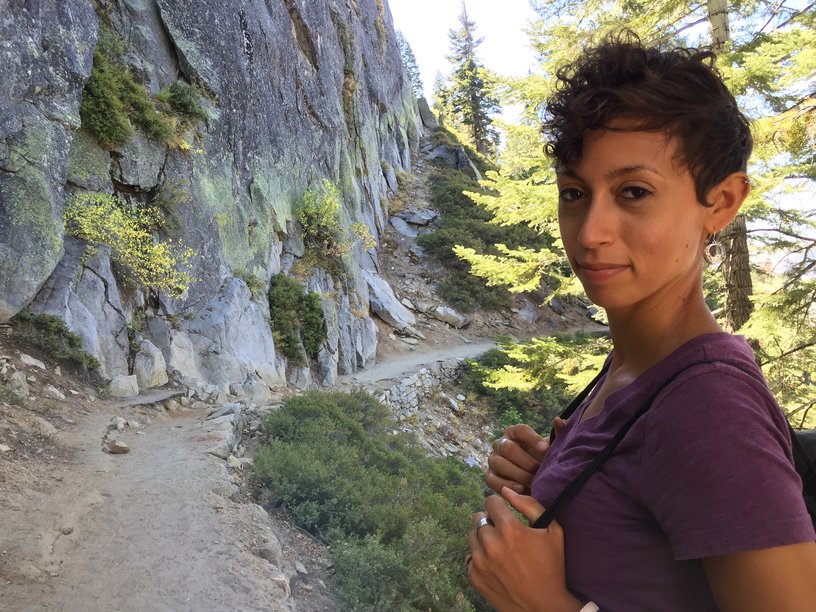 When did you know that you wanted to study conservation biology and what fuels your passion for your studies?
Since I was a young kid, I knew I wanted to work with animals. I spent my childhood in Queens, NY watching squirrels, capturing hornets, chasing lightning bugs, and plastering my shirt with live cicadas which I brought to the dinner table. On my 5th birthday I received a build-your-own dog 3D anatomy kit, because everyone knew I wanted to be a veterinarian. However, I started leaning toward conservation biology when I had my first field science experience on Appledore Island, Maine during the summer after high school. When I got to Cornell for my undergraduate career, at first I was depressed hearing about all of the environmental issues facing our world. It seemed like there were more problems than could ever be fixed. Fortunately, I soon took several courses that inspired me to believe there were positive pathways forward in the Anthropocene in which we now find ourselves. Although for much of my life I had been interested mainly in wildlife, during my first experience living in East Africa, I had a wake-up call and became acutely aware of the equal importance of human perspectives and experience in conservation, and I have never looked back. As a POC and a woman, I feel strongly about conducting research that can be applied in ways that benefit and empower disadvantaged and underrepresented groups which are so often left behind in decision-making processes around conservation and environmental sustainability.
What do you love most about what you do?
I love the inherently interdisciplinary nature of being a conservation biologist, and the challenge it provides me each day to think from all angles. I also really enjoy the fieldwork (who doesn't?) components of my research, from flat tires to charging buffalos to birdwatching between tasks.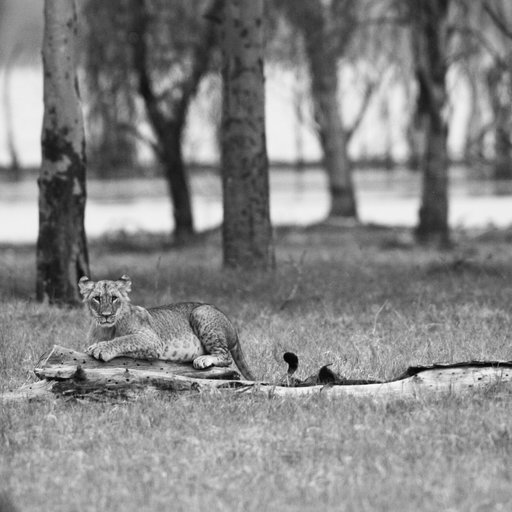 Who's the scientist you admire the most? Why?
This is way too hard. Pretty much any Woman of Color (or POC in general) who has had to overcome tremendous barriers to change the world in a positive way. Think Katherine Johnson, Mae Jemison, etc… Also, anybody who works directly and wholly with communities throughout their research (a difficult but important feat).
How did you choose to do this research project in particular?
During my work in East Africa, I recognized a recurrent theme: local communities often lack empowerment and feel left by the wayside when it comes to human-wildlife conflict. After several years of working on wildlife management and human-wildlife conflict issues in Kenya, Tanzania, and Uganda, I knew I wanted to conduct interdisciplinary research guided by communities directly experiencing conflict. Because spotted hyena are often implicated as the carnivores that cause the most livestock predation in many regions of sub-Saharan Africa, I determined that there was a crucial need to understand the dynamics of human-hyena conflict in particular. Given my desire to work with communities, and at the direction of communities, I decided to incorporate participatory mapping into land use assessments I use in this research. Using methods such as participatory mapping will aid in gaining a comprehensive community-based understanding of human-hyena conflict and hyena movement, and hopefully help the project to be impactful in informing community-developed solutions to conflict.