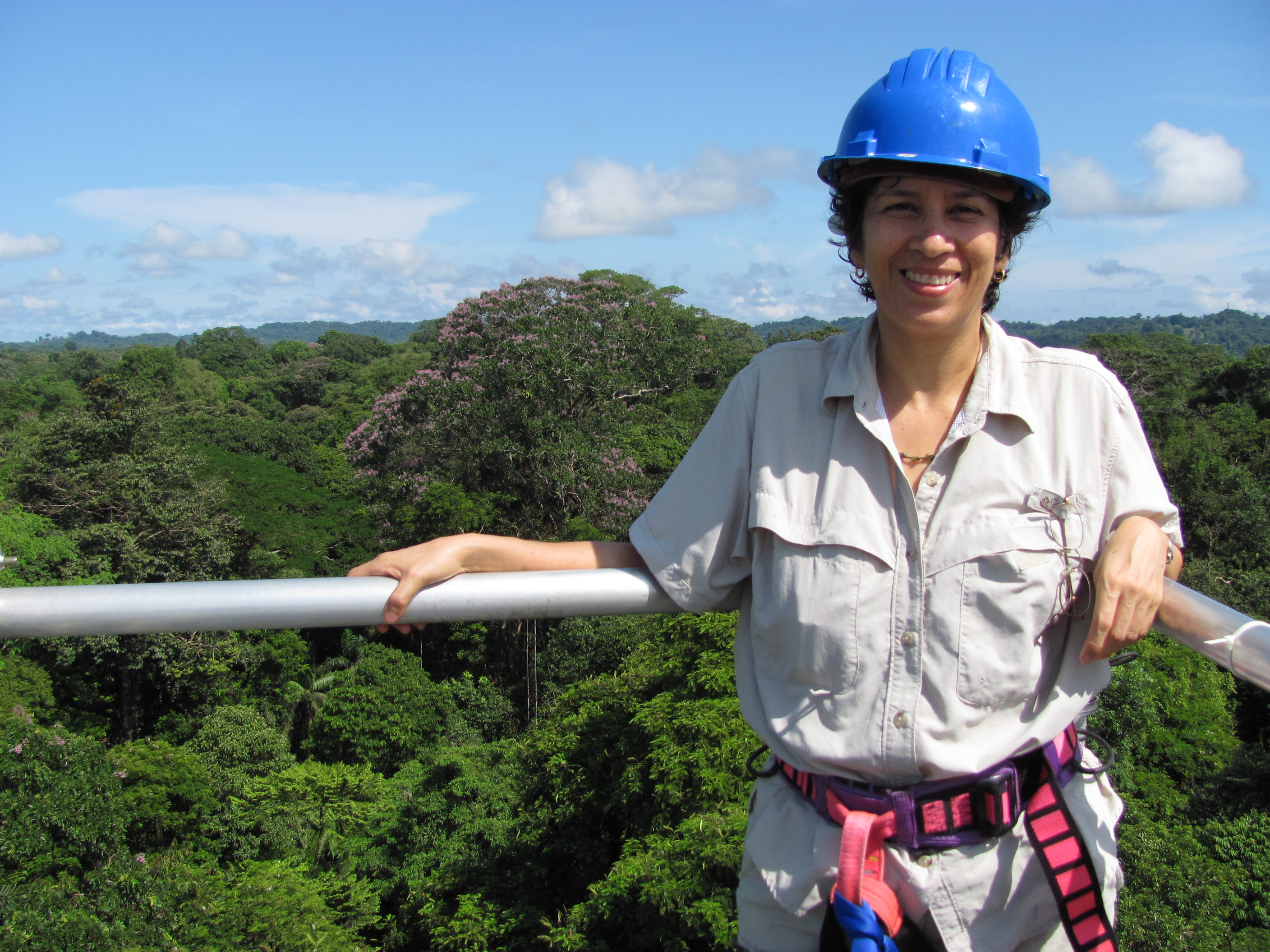 Dr. Carolina Murcia is a conservation biologist and tropical forest restoration ecologist from Colombia and the editor-in-chief of the SCB journal Conservation Science and Practice.
Carolina earned her Ph.D. from the University of Florida, Gainesville. Upon completing her doctorate, she launched the Wildlife Conservation Society's Conservation Research and Training program in Colombia in collaboration with her late husband Dr. Gustavo Kattan and with support from The MacArthur Foundation.
An independent consultant, Carolina has a courtesy appointment in the Department of Biology at the University of Florida and a part-time engagement as Ambassador for Latin America for EcoHealth Network.
SCB asked Carolina about her new role as editor-in-chief for Conservation Science and Practice (CSP), what sets CSP apart, why it's a great vehicle for scientists to make their research matter, and her plans to expand the reach of the journal.
What about the EIC role with Conservation Science and Practice appealed to you the most?
The position builds upon my prior experience as a senior member of an editorial board and presents a wonderful opportunity of professional growth and service in a line of work that I find very satisfactory. I served four years as South American Regional Editor at Conservation Biology, where I had a great mentor in Mark Burgman. I followed his lead to hone my skills to evaluate fairly and respectfully other people's work. The aspect I enjoyed the most was being able to help authors improve the presentation of their research and strengthening the quality of their message.
But, the role of an EIC goes beyond individual manuscripts and provides the opportunity to have a broader impact. CSP seeks to improve the exchange of information between scientists and conservation practitioners and decision and policy makers. This exchange has been an important facet and guiding thread in my career. I have formal training in science, but my work has been consistently informed by the perspective of practitioners, decision and policy makers in developing economies, particularly in Latin America. This position, I think, will allow me to increase my contribution along that line.
What makes CSP a unique or special journal in the conservation science marketplace of journals?
CSP´s differentiating factor is its intended audience. I understand that, in addition to other scientists, CSP seeks to foster dialogue with the final users of the information generated by scientists: those that are making conservation happen. We often complain that science is not being taken into account when decisions that affect our natural world are made, and see with frustration that there seems to be no dialogue. CSP is one step in that direction, by connecting findings to conservation outcomes, it promotes that dialogue.
Why should researchers publish in CSP?
CSP allows researchers to address practical aspects of the policy, planning and implementation in conservation without sacrificing scientific rigor or publication impact. CSP provides the perfect balance for researchers to advance in their careers by publishing, in a well-recognized peer-reviewed international journal, data that is rarely accepted in journals that seek broader applications that transcend ecosystems or situations. It also provides scientists with the opportunity to address specific situations that are locally relevant but that could be pertinent to many other places around the globe.
During your time with CSP, are there any new areas that you'd like the journal to focus on?
I would like to see an evaluation of the current impact of the journal, not measured through the citation index, but through awareness of its existence, its contents and actual appropriation of the information among practitioners. I understand some of this might be already being measured, and if that is the case I would love to contribute to designing a plan to improve this dimension of the journal. For example, I would like to expand the reach of the journal, to make it more accessible to practitioners and policy and decision makers that cannot read English. This may entail finding a practical and efficient mechanism to translate the abstracts into at least 3-5 languages and expanding the target audience in the journal´s social media broadcast system to include government agencies and NGOs.
Down the line, I would like to promote and facilitate authorship by members of the practice and implementation community. This may be achieved through a series of mechanisms like pairing academics with practitioners, inviting or having specific call-for-papers that engage practitioners as lead or co-authors, and offering writing mentoring workshops, or Mass Open Online Courses, offered to practitioners that may already have the capacity to conduct research, but are apprehensive or insecure about preparing a manuscript and dealing with the review process.
What are you looking forward to the most in your new role as EIC of CSP?
CSP has grown faster and larger than what anyone anticipated. This position offers the possibility of consolidating what has proven to be a transformative idea and increasing the outreach of research into the realms of implementation, policy and decision making. I look forward to the opportunity of contributing to bridging the science-practice gap.
Do you have anything else to add?
I also look forward to the opportunity of working with what I perceive is a very enthusiastic and committed group of people.