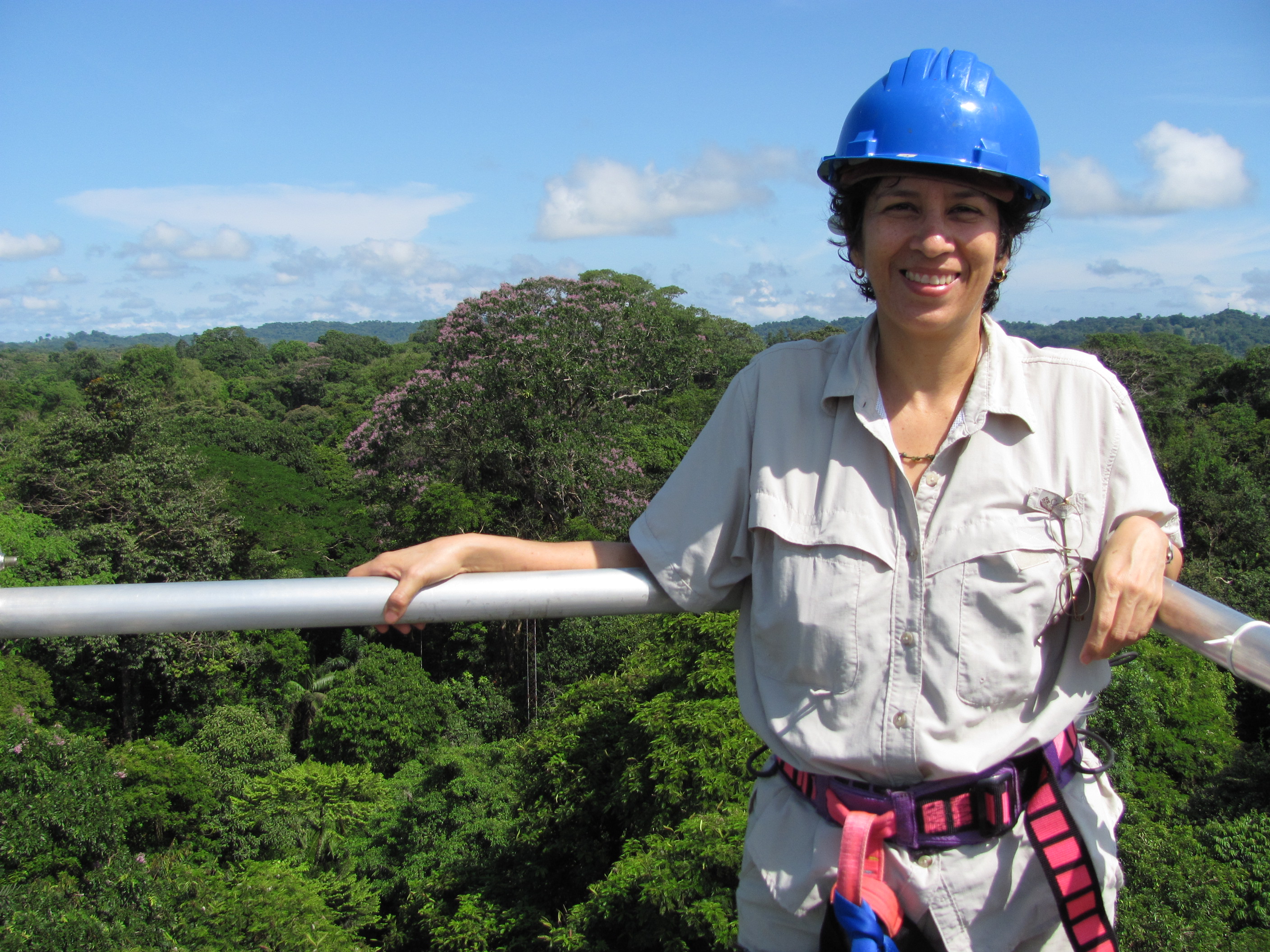 Tropical forest restoration ecologist Carolina Murcia is the second editor to lead the journal
The Society for Conservation Biology is thrilled to announce Dr. Carolina Murcia as the new editor-in-chief for Conservation Science and Practice.
Murcia takes over from Mark Schwartz who served as the journal's editorial leader since it launched in 2019.
"On behalf of the SCB Board of Governors I would like to sincerely thank Mark Schwartz for the amazing work he has done as editor-in-chief to launch Conservation Science and Practice and build it into a high impact journal with broad readership across the conservation academic and practitioner communities," SCB President Tony Lynam said. "We wish Mark well in his next steps and warmly welcome Carolina as new editor-in-chief as we look forward to more exciting years of growth with her at the helm."
An independent consultant, Murcia is a conservation biologist and a tropical forest restoration ecologist. She holds an appointment as a professor in the Department of Biology at the University of Florida, Gainesville and has served as the Latin America regional editor for Conservation Biology.
After earning her Ph.D. from the University of Florida, Murcia launched the Wildlife Conservation Society's Conservation Research and Training Program Colombia in the mid-1990s, in collaboration with her late husband, Dr. Gustavo Kattan.
Murcia is passionate about getting evidence-based research into the hands of conservation practitioners so that scientific findings can inform conservation action and real world outcomes.
"The role of an editor-in-chief goes beyond individual manuscripts and provides the opportunity to have a broader impact," Murcia said. "Conservation Science and Practice seeks to improve the exchange of information between scientists and conservation practitioners and decision and policy makers. This exchange has been an important facet and guiding thread in my career. I have formal training in science, but my work has been consistently informed by the perspective of practitioners, decision and policy makers in developing economies, particularly in Latin America. This position, I think, will allow me to increase my contribution along that line."
She hopes to promote more dialogue and boost knowledge sharing between researchers, practitioners and policy makers during her tenure by making the journal more accessible to non-English speakers.
"I would like to expand the reach of the journal, to make it more accessible to practitioners and policy and decision makers that cannot read English," she said. "This may entail finding a practical and efficient mechanism to translate the abstracts into at least 3-5 languages and expanding the target audience in the journal's social media broadcast system to include government agencies and NGOs."
Mark Schwartz will help to transition Murcia into her new role. Schwartz was instrumental in establishing the journal and overseeing its rapid growth and its rank as a high impact publication. He's excited to help Murcia get started and to see her lead Conservation Science and Practice forward.
"I am a strong believer in transition," Schwartz said. "I want to hand the reins to someone with vision and energy, ready to take on this leadership role and Carolina is that person. I am eager to see where she takes this venture next. Please join me in welcoming Carolina on board."
A native of Colombia, Murcia completed her PhD at the University of Florida. Her research focus is tropical ecological restoration and conservation and the transfer of science to policy and decision makers. Murcia is transitioning into her new role and is expected to assume the full day to day duties of the position by the end of July.