SCB News Blog
The SCB News Blog is the best source for member-oriented news from the Society for Conservation Biology. Here you'll find an account of what's new at SCB, coverage of SCB members in the news, and conservation-related commentary and reportage.
Come often and be informed of the goings-on in this global community of conservation professionals dedicated to advancing the science and practice of conserving Earth's biological diversity.
Have a story you'd like to share in the SCB News blog? E-mail us your idea.
Listed in September 2016.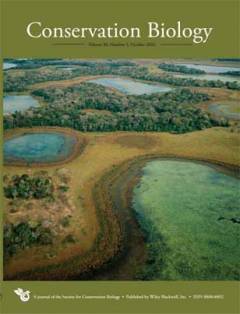 The October issue of Conservation Biology features a special Section titled "The Challenge of Conservation in Changing Tropical Southeast Asia."
Read More