SCB's flagship journal seeks a social media editor to promote the journal and the science it publishes to the conservation community and the general public.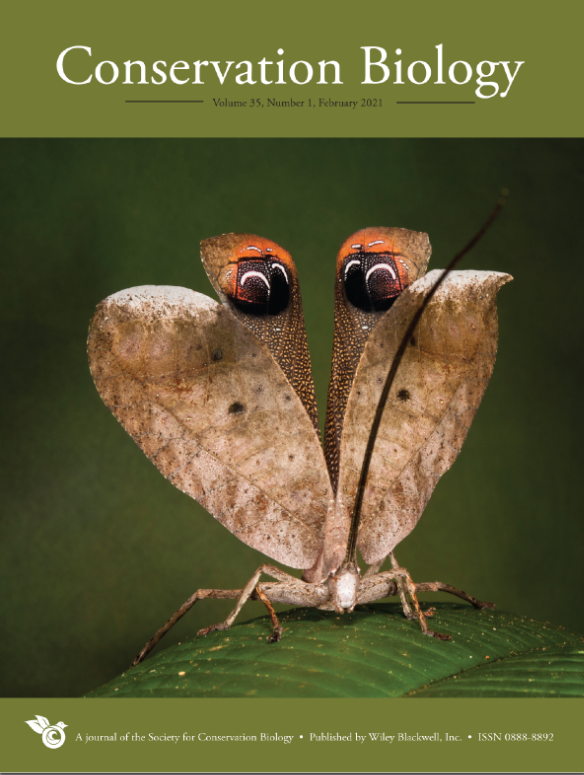 The position works primarily with the journal's twitter account @ConBiology and would suit an advanced graduate student or early career professional interested in conservation's cutting edge, science communication, social media, and getting to know the editorial process at a top journal.
If this sounds interesting to you, please submit a brief cover letter that explains your interest in the position, a CV (not to exceed 2 pages), and links to relevant social media accounts to SCB Marketing and Communications Manager Lee Munger by April 20th.
About the Journal: Conservation Biology is the flagship journal of the Society for Conservation Biology. The journal publishes groundbreaking papers and is instrumental in defining the key issues contributing to the science and practice of conserving Earth's biological diversity. It is published six times per year.
Goal: Enhance and promote the Society for Conservation Biology's journal Conservation Biology through social media content and engagement.
Roles/Responsibilities (3 hours a week maximum)
Draft and schedule social media posts on Conservation Biology Twitter and Facebook pages (Hootsuite, TweetDeck or other scheduling platform)
Engage (like, retweet and respond) with users
Track media coverage through Google Alerts or other system
Monitor inappropriate content and/or engagement. Report questionable content to SCB Executive Office staff
Work with Conservation Biology Senior Editor Ellen Main and other journal staff on social media strategy and engagement
Monitor and record social media growth and engagement through Facebook and Twitter analytics. Report on analytics for Conservation Biology and SCB annual reports and strategy
Write overviews (<100 words) of interesting new articles in the journal for inclusion in the SCB Member newsletter (six times per year)
Collaborate with Conservation Biology Senior Editor Ellen Main and other editors as needed
Compensation
Membership to SCB
Subscription (online) to Conservation Biology
Name and position (social media editor) in the letterhead of journal
US $2,081 this year