Nearly 1,500 conservation scientists and students from more than 70 countries attended ICCB 2017 this past July in Cartagena, Colombia.
Insights for sustaining life on Earth was the theme of the Congress, which included award ceremonies, plenary talks, and special sessions on topics like conservation in post-conflict regions and entrepreneurship in conservation.
Thanks to several dedicated volunteers, SCB covered the Congress through photos and videos.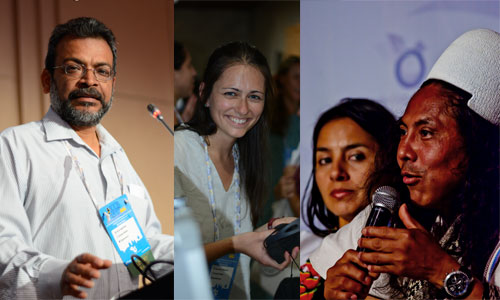 Visit the
SCB Flickr page
for photographs of the Congress.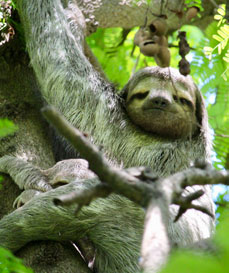 Find photos from inside and outside of the convention center in Cartagena where SCB held its 2017 International Congress for Conservation Biology. A sloth that lives in a public park
adjacent to the convention center captured
the hearts of ICCB attendees, including that of Shonda Foster, who snapped this photo of a mother sloth with its baby.
----------------------------------------------------------
A production team of four media students from the Universidad Tecnológica de Bolivar in Cartagena worked to photograph the Congress. The students Jeimy Bula, Esdras Devoz, Samuel López, and Humberto Ochoa also produced video content and contributed to ICCB social media channels. Visit the
Society's Vimeo page
to find video coverage of ICCB 2017 (more video will be uploaded as it becomes available).
SCB extends a special thank you to Maria Clara Valencia, director of
Yuca Pelá
, a research lab in environmental communication at the Universidad Tecnológica de Bolivar where she also teaches journalism, for helping to organize the media students.
The Society also thanks Shonda Foster, director of the
David H. Smith Conservation Research Fellowship
program, for contributing photos from the meeting.