Leela Hazzah, winner of the Africa Section's Young Women in Conservation Biology award, is one of ten finalists for CNN's 2014 Hero of the Year Award.
"When I was nominated as a CNN Hero, I never imagined I would make the top 10," Leela said.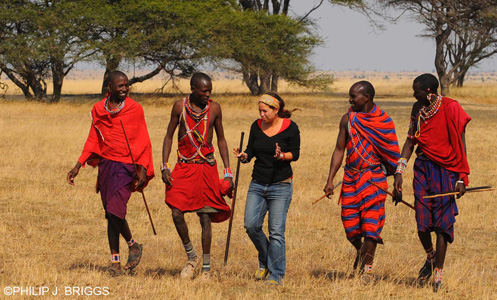 Leela in Kenya with Lion Guardians, community conservationists who protect lions from poachers and from retaliatory killings.
Leela is being recognized for her work with
Lion Guardians
, the non-profit conservation organization she founded in Kenya in 2007 that promotes the co-existence of people and lions. Lion Guardians works with local communities to mitigate human-wildlife conflict. She is the only finalist recognized for work in wildlife conservation (
click here
to vote).
Lions Guardians uses a participatory approach to conservation that relies on local culture, values and traditional ecological knowledge, as well as modern science and sociology, as cornerstones of a long-term strategy to mitigate human-wildlife, which is often driven by cultural traditions and economic and political conditions.
Lion Guardians works with Maasai warriors to promote lion conservation, training them as field biologists and employing them as community conservationists. It combines an entrepreneurial strategy that provides jobs to more than 70 guardians in Kenya and Tanzania who protect lions from poaching and retaliatory killings from humans who target lions that prey on or threaten livestock like cattle, which are critical to the Maasai way of life.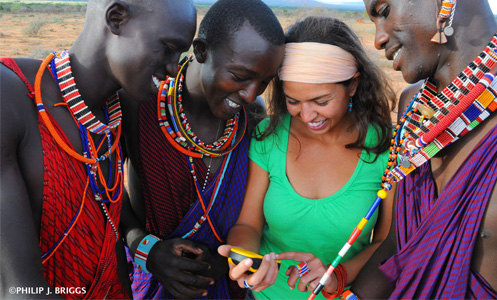 In addition to traditional tracking methods, Lion Guardians use technology like GPS to track and protect lions.
Lions are deeply respected by the Maasai and woven into the fabric of Maasai culture. To hunt a predator like a lion is a traditional rite of passage for young men requiring elite skill, knowledge, and bravery. Hunts are dangerous and success brings prestige. The Lion Guardians program emphasizes that honor and prestige otherwise earned from hunting lions can also be acquired instead by protecting them from harm by humans.
Consider voting for Leela for the 2014 CNN Hero Award. Voting is open now until November 16. It's easy to vote and you can support your favorite candidate multiple times by voting once per day every day until the 16 November. Social media users can also share their votes on Facebook and Twitter. Cast your
vote here
.
Read
this Q&A
from the SCB Member Spotlight for more on Leela and her work with Lion Guardians.