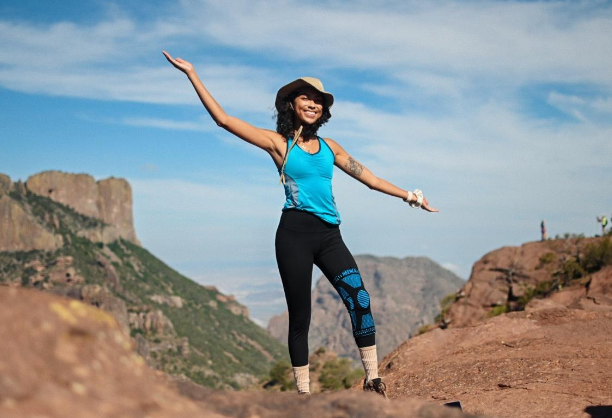 We held a Q&A with Graduate Student Research Award Winner Alaya Keane to get to know more about her and her work on primate conservation using behavior and human-primate interactions in the Brazilian Atlantic Forest.
Tell us a little bit about yourself.
Answering the question of who I am always stumps me, because there are so many identities that intersect to form the person, scientist, and researcher that I am today. I am an ecologist, conservationist, Texan, artist, and so many other things! Currently, my work focuses on primate conservation using behavior and human-primate interactions in the Brazilian Atlantic Forest. I love learning about animal and human behavior, and how communities are able to coexist with wildlife especially now as factors of the Anthropocene force us closer and closer in proximity to wildlife communities. When I am not in the field or working on my research you can find me painting or drawing wildlife to spread awareness about what wonders we have right here in Texas!
What have been your biggest challenges in this research project?
The biggest challenge for me so far has been coping with the pandemic and adjusting my plan. The pandemic forced me to pause my Fulbright and data collection for 2 years. I had to find ways to help me not feel mentally discouraged about my work, but also find ways to stay productive and make progress in my degree. I took that time to really dissect the literature, hone my proposal, and pass my prelims!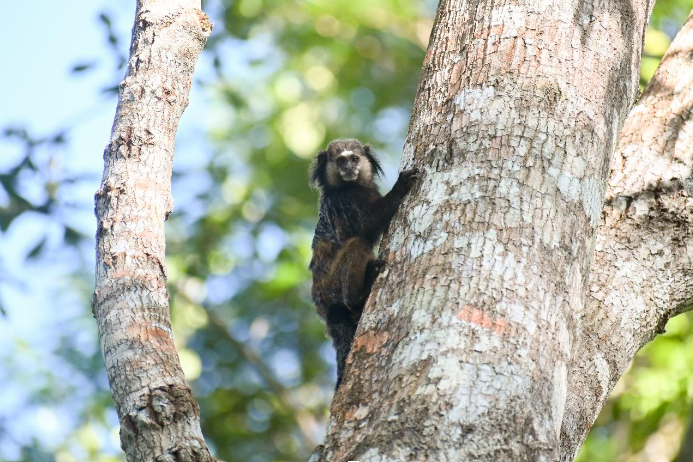 What is your favorite part about conducting your research here?
My favorite part about doing my research in close proximity to local communities is being able to learn from those communities and also share knowledge. I really enjoy unraveling individuals' feelings and perceptions about wildlife, learning about what shapes those thoughts, and then incorporating both the wildlife and human elements into conservation.
What surprised you the most?
How absolutely brutal fieldwork can be! I've read about the greats spending weeks and months in the field collecting data and doing it myself made me wonder what workout regimens early ecologists and conservationists had! After spending months in the field, I really learned what my limits were physically and mentally. It also surprised me to see the varying habitats and places that I could find my monkeys and how normal it was to the local communities. I saw my very arboreal species running in the middle of roads, on powerlines, at bus stops, and even hiding in grass.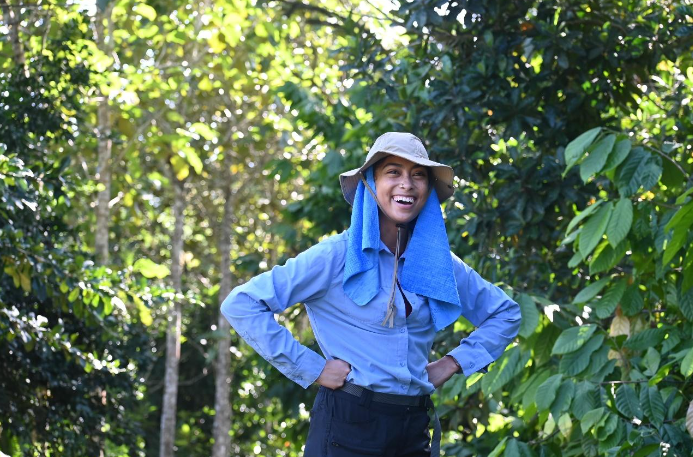 What does a typical research/work day look like for you here?
In Brazil, I would wake up around 5:00AM each morning, grab my gear, and drive the hour to the Una Biological Reserve where many cabrucas (cacao farms) were located. I would then pick up my field guide, drive to our current farm, and spend some time waiting for the monkeys to wake up and move around. Thankfully, my monkeys are a little lazy and did not start to move around until about 7:30AM each morning. After we found the monkeys, we would then carefully follow and track them. I would record every behavior the group did in 5-minute intervals and also track their movements via GPS. Many times, the monkeys would run in large circles in the canopy so we would have to navigate oftentimes hilly slopes with dense cacao understory just to end back up in the same spot! Needless to say, at the end of each day of monkey watching, my Apple Watch exercise rings were completed.
What comes next? What are you working on now?
I just recently completed my Fulbright to Brazil and returned to the states in August. During my time there, I finished my ecological data collection and spent most of my time in the field watching monkeys and walking transects. Now, I have thankfully been awarded some extra funding (thanks SCB and Re:wild) to return to Brazil to begin the social science data collection phase of my project. Once I am back in Brazil, I will be working closely with collaborators from my host university to survey the community to understand their perspectives of cacao agroforestry for conservation and my monkeys.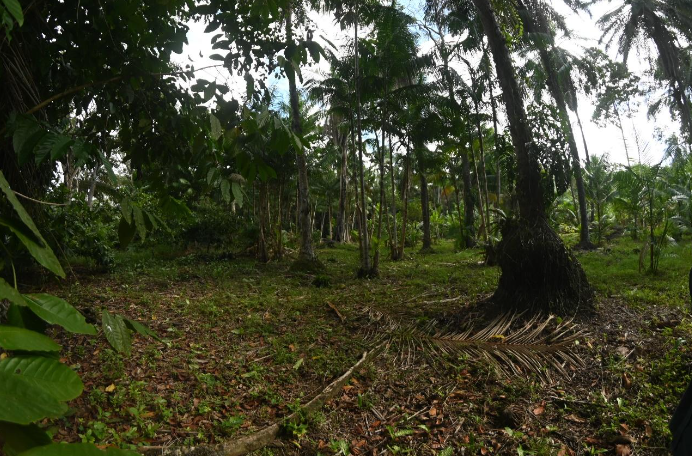 Where could we find you on any given Saturday? What do you like to do for fun?
On the weekends you can either find me painting and working on my small art business (@PeachyKeaneArt) or out hiking with my partner and dogs! Pretty much every facet of my life includes being creative and connected to nature in some way.
What are three things you always carry with you when in the field?
First aid kit, insect repellent, GPS/phone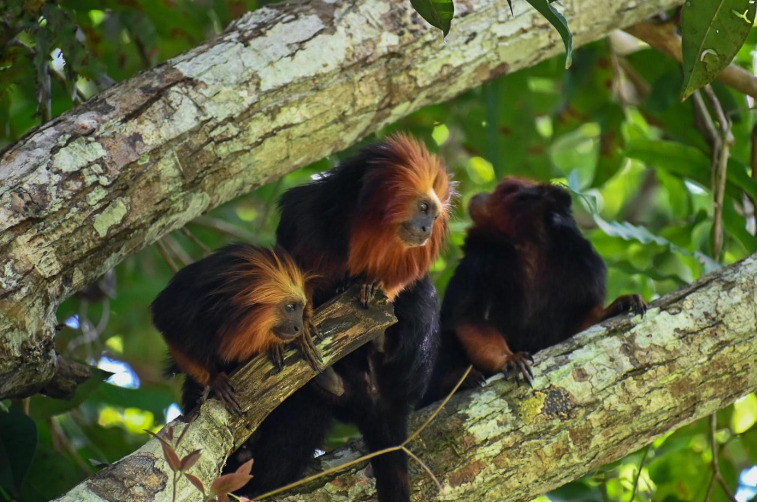 Why did you decide to study conservation biology? What was your path that led you here?
At first, I had no idea what I wanted to study or even the options that were available for me. I came from a small, private, military high school where my graduating class had 30 students and we were taught the basic subjects. I always knew I loved and excelled in biology and thought that this was my only way to study animals. Outside of this, the only other gateway I knew of to work with animals was being a vet, which I knew I did not want to do. I knew that somehow, I needed to figure out how all those cool scientists on NatGeo did it! When I first came to Texas A&M as an undergrad, I went with what I knew and enrolled in Biology. After a while in my courses, I realized that there was too much chemistry and not enough wildlife/conservation courses and began asking questions. After stumbling my way through advisors' offices, I finally found the former Wildlife and Fisheries department (now Ecology and Conservation Biology)! I immediately felt at home and have now stayed long enough to pursue my PhD there.
What do you love most about what you do?
I really love being able to share my love and knowledge of conservation with others. Especially other Black and brown students who traditionally might not ever get the chances to spend time outdoors or encouraged to study the life sciences. Being able to be there with people on some of their first experiences with nature or share new knowledge about wildlife has truly been some of my favorite experiences in my career so far.