We held a Q&A with SCB Graduate Student Research Award Winner Alejandro Grajal-Puche to get to know more about him and his work and research on conserving biodiversity by supporting ecosystem services within agricultural systems.
Tell us a little bit about yourself.
I am a fourth year PhD candidate at Northern Arizona University in Flagstaff Arizona. My current project is focused around understanding how different rice farming practices have the potential to support ecosystem services from species that inhabit rice field systems across different trophic scales. My goal is to pave the way for the development of more sustainable rice farming practices that conserves biodiversity within these heavily modified systems. Although my PhD involves conservation agro-ecology, I received my masters from Middle Tennessee State University determining microbial community patterns within alligator nests. Before graduate school, I also collaborated on variety of different projects that ranged from fire-vegetation ecology in the Southwest to invasive species science in Florida. When I am not working on research, I enjoy being outside and hiking, biking, swimming, cooking and enjoying the company of family and friends. Once in a while, I like to slow down but that usually does not last long, and I am always looking forward to the next adventure.
What have been your biggest challenges in this research project?
This project was initially slated to be conducted in Vietnam where rice farming is now starting to become more industrialized. Due to the pandemic, we did lose some funding and had switch our plans. Everything did turnout fine, and we were able to base the project domestically in California.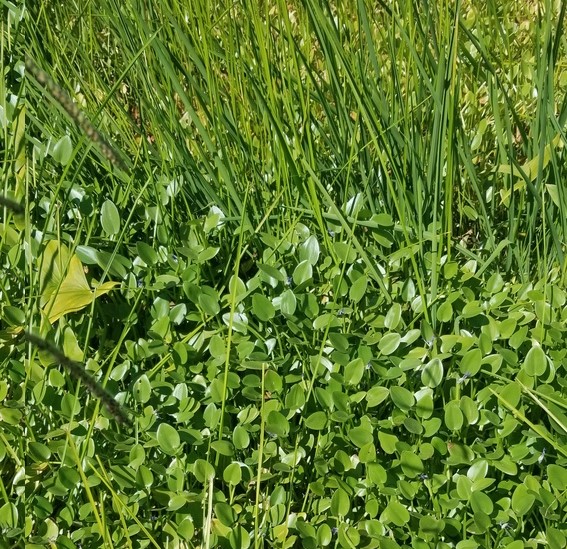 What is your favorite part about conducting your research here?
Within the last two years there has been a strong emphasis towards more sustainable forms of food production. One strategy, which is still in its infancy, is the promotion of ecosystem services from species that inhabit agricultural systems. This is why, I am excited about my project and hope that it can inspire others to do similar research across all different forms of agriculture.
What surprised you the most?
Initially, I thought that California rice fields would not harbor many species and thus, the potential for ecosystem services would be limited. In contrast, each rice field may harbor a unique suite of species that may support rice farming operations. I have also been very humbled by the rice farmers themselves, their work ethic and openness to allow me to conduct research in their fields.
What does a typical research/work day look like for you here?
During the field season, I would start my day at 9am and identify arthropods from our traps until 4PM. We would then take a quick break and conduct night biodiversity surveys from 8PM to about midnight. We also had to sample for arthropods every other week and on our "off" weeks collected rice plants to analyze them for fungal colonization. During the semester, I am teaching 3x per week while also trying to analyze my field samples so we can begin to conduct more robust statistical analysis. I am also developing an experimental greenhouse project to understand if the soil microbiome, from different rice fields, influences greenhouse gas emissions. In my downtime, I am also a mentor for the Louis Stokes Alliance for Minority Participation (LSAMP) program and try my best to help guide undergrads through the intricacies of university life and research.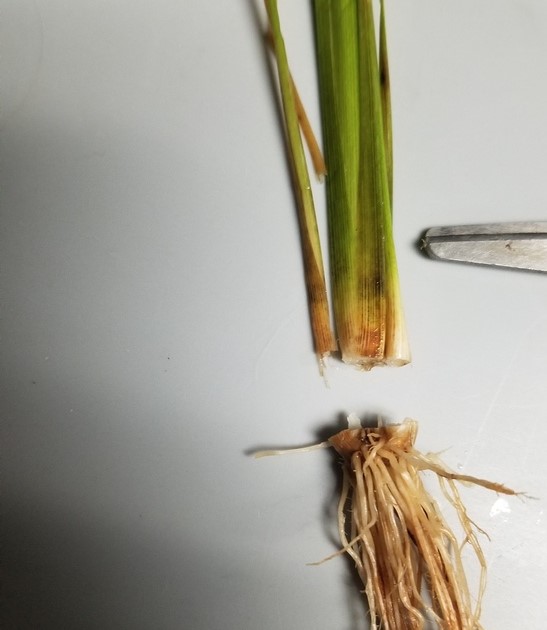 What comes next? What are you working on now?
The elephant in the room, what comes next? I really both enjoy mentoring and research. I would like to continue conservation research and have the privilege to mentor peoples from underrepresented communities. I am not sure if I will end up in academia or an NGO. I am still very much focused at the task at hand but within the next year, I will have to start looking for future appointments.
Tell us a brief version of your favorite story from here
I was initially very skeptical and nervous about finding farmers that would allow me to take samples and survey on their rice fields. On my initial trip to my field site, I was still very nervous about my prospects. My anxiety pretty much vanished when I was invited to a BBQ by a husband-and-wife duo that run a small-scale organic rice operation called Massa Organics. Their house was out a fairy tale and is literally constructed from rice straw. They told me about all the different experiments they are trying to run to produce rice more sustainably in a changing climate, and they also inspired me to ask more questions of my own. Although it seems minor on paper, that initial BBQ made me feel at, filled me with a breath of relief and sense of wonder about my project.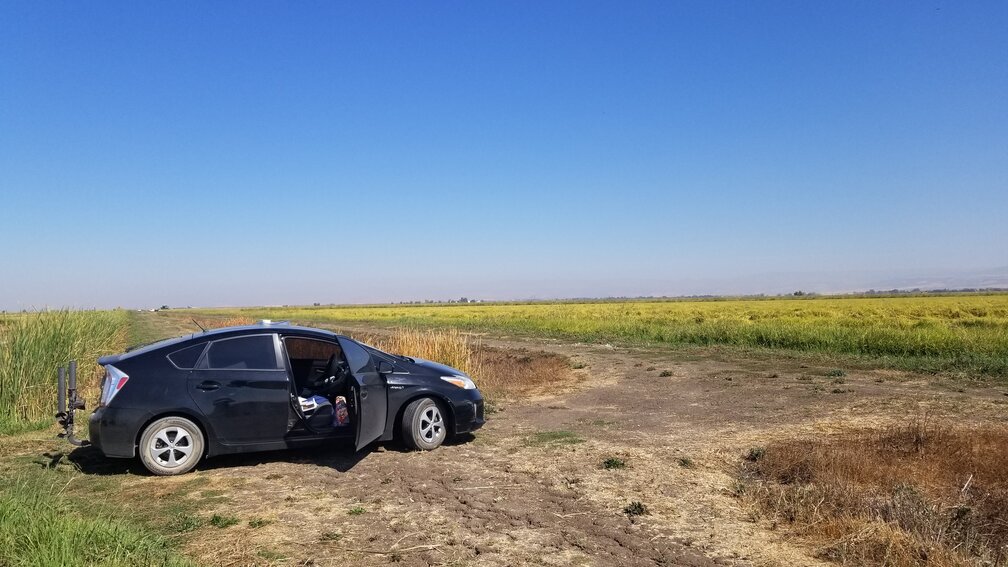 Where could we find you on any given Saturday? What do you like to do for fun?
That's the trick, trying to find me on Saturdays. I usually try to pack my weekends with outdoor activities be it biking or hiking. Once a while, I venture back from the woods to hang out with friends.
What are three things you always carry with you when in the field?
A fishing hat that I found in the middle of a forest on my first field job over a decade ago, a multitool, and my phone that can take pictures, notes and takes relatively accurate GPS coordinates.
Why did you decide to study conservation biology? What was your path that led you here?
I generally just love nature and it saddens me to lose areas that harbor unique and sometimes enigmatic species. I remember on one of my field jobs, I had to cross through an empty lot that was shouldered by a DMV and a juice factory. Looking at the lot, I thought it was mostly "trash" but I discovered there was a thriving community of desert iguanas, that always seemed to greet me on my way to work. It really hammered home the idea that "nature" is everywhere, and we can strive to support ecosystems and conserve biodiversity from untouched wilderness to areas sandwiched within heavily modified landscapes.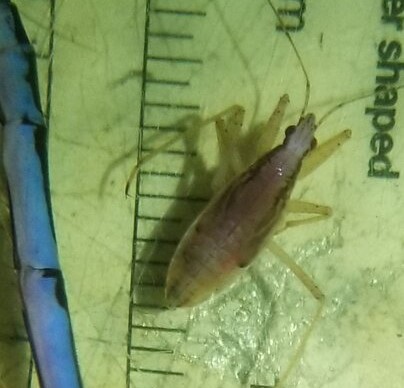 What do you love most about what you do?
I think very few people have tried to conserve biodiversity by supporting ecosystem services within agricultural systems. This work considers both human and wildlife needs and can have real world applicability.
Who's the scientist you admire the most? Why?
I know it sounds cliché, but I am inspired by both my parents. They have both been heavily involved in ecological research while also supporting a son who cannot sit still for more than a few minutes. Their resiliency, guidance, work ethic and patience have inspired me to be the best person and scientist that I can be.
How did you choose to do this research project in particular?
After my masters, I was unsure if I wanted to continue in academia or switch back to the professional realm. I was calling around to different graduate schools and found out about a project that encompassed nearly all my passions, food, conservation, and exploration. It seemed like the project was a calling and lucky enough to be accepted into NAU's graduate program. The rest is history.