We held a Q&A with SCB Graduate Student Research Award Winner Nischal Shrestha to get to know more about him, his research on the Chinese pangolin, and how he decided to study conservation biology.
Tell us a little bit about yourself.
My name is Nischal Shrestha. I was born and raised in the Nepalese town of Dhulikhel, which is a one-of-a-kind amalgam of modernism and medieval culture, much like a town gifted with nature and caught in the midst of a transition. As a 26-year-old conservation biologist, I love to integrate science and technology with the local community in order to implement a ground level conservation.
I am a melomaniac who enjoys playing strings. I enjoy cooking and experimenting with new dishes. I relish outdoors and whenever possible, I like to go camping or trekking. I prefer exploring new places, meeting people, understanding their cultures, and hearing their interesting tales.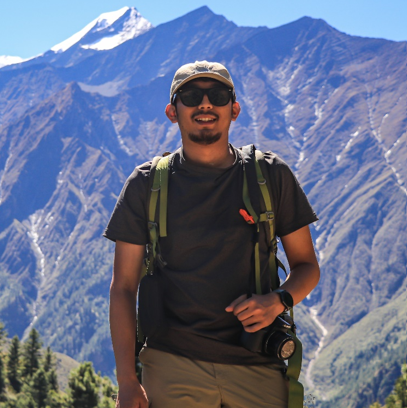 What have been your biggest challenges in this research project?
One of the most challenging aspects of this research project is that it is the first of its kind and that is why I have curiosity as well as anxiety regarding the outcomes of this research. Aside from that, the constant risk of losing the camera traps has always been the most challenging aspect of this project.
What is your favorite part about conducting your research here?
My favorite aspects of conducting research in this study area are the location, atmosphere, and people. The forests and communities are located away from the city's hustle and bustle. What I appreciate about this study area is the sense of tranquility that these locations and forests provide. Locals are often curious about what we, as a guest, are doing in their community. The curiosity of the villagers, interacting with them and hearing their experiences with pangolins, as well as their commitment to biodiversity conservation, is what I enjoy most about conducting research here.
What surprised you the most?
I was most startled by the presence of biodiversity in small patches of forest inside human-dominated landscapes. And, in the face of increasing urbanization and human-wildlife conflicts, the desire of the local communities to conserve these little pockets of forest and biodiversity has always amazed me.
What does a typical research/work day look like for you here?
In my study, a typical day consists of working on the desktop for site allocation before heading out into the field. My day begins with a brief discussion of the day's plan with the research assistant who is accompanying me and the local field support. We then proceed into the forest with our lunch packs in search of pangolin burrows, collecting variable data and setting up camera traps in potential places. We return to our small homestay after calling it a day in the forest, sip a cup of tea enjoying the view of the village, review the day's work and wait for the sun to shine so that we can resume our walk in the forest.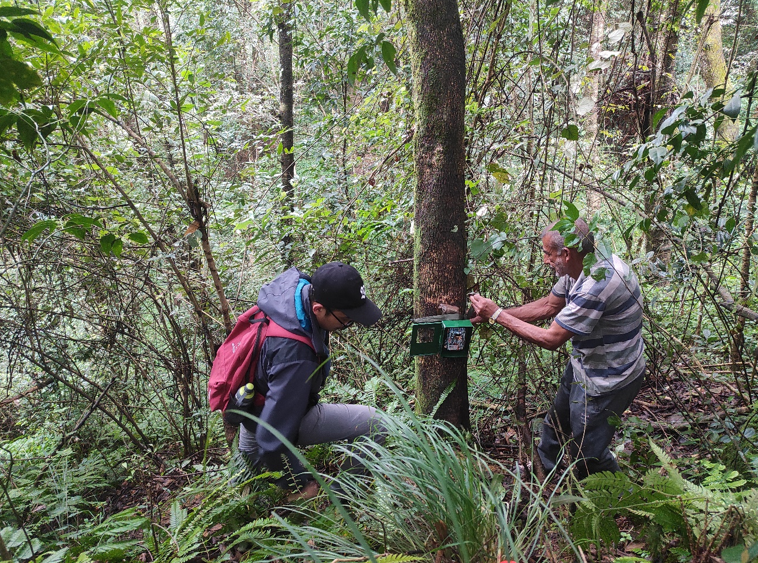 What comes next? What are you working on now?
Following the completion of the fieldwork and research, I intend to return the information to the communities. I plan to organize a series of conservation awareness events and capacity development trainings for local communities. Involving people in such conservation programs, I believe, will mobilize communities to minimize deforestation, biodiversity loss, and promote sustainable use of forest resources, as well as promote the concept of long-term conservation that benefits local communities.
Where could we find you on any given Saturday? What do you like to do for fun?
I like to spend time with my family and friends on Saturdays by going on adventures, watching movies, play good music or cooking and eating momos (Nepalese dumplings). When the weather is nice, I like to watch sunsets over the Himalayas.
What are three things you always carry with you when in the field?
My notepad, energy bars/snacks, and utility knife. When I'm out in the field, I always have these three items with me.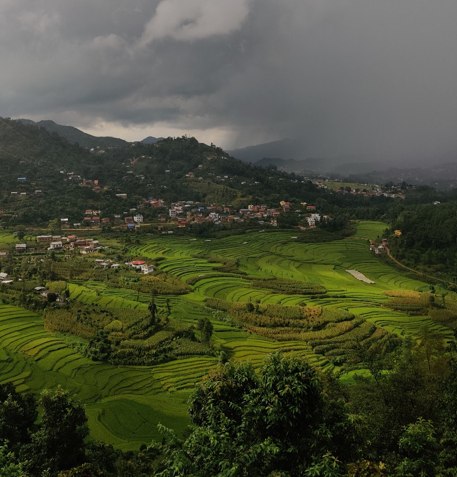 Why did you decide to study conservation biology? What was your path that led you here?
Every time I turned the TV channel to Discovery or National Geographic as a child, driven by enthusiasm and curiosity, I always pondered and questioned myself. How intriguing and majestic are these animals in their natural habitats? Are these things even true? Such a series of questions always piqued my interest in the environment, ecology, and wildlife in particular. Growing up, I witnessed the inexorable urbanization that chipped away the lush green forests that once surrounded the town. This made me realize that the world requires creative and adaptable scientists to develop conservation strategies that have a meaningful impact in order to deal with prevailing threats and protect our biodiversity and habitats from the roots up.
My pragmatic view of wildlife, biodiversity and conservation was influenced when I was in the college. Sandeep Shrestha, my instructor and supervisor, completely changed the trajectory of my life. He taught a subject called "conservation biology," which included wildlife biology with conservation, policy, and conservation challenges. This ignited the passion in me. I'm not sure where I'd be if Mr. Shrestha hadn't encouraged me to pursue a career in environmental science and conservation biology.
Mr. Shrestha introduced me to Mr. Ashish Bashyal, Chief Conservation Scientist at Biodiversity Conservancy Nepal, who had a life-changing influence on me. He pushed all of my academic knowledge into practice. Through practical experience extending from research design to field expeditions and issue management, he showed me how research can revolutionize sustainable conservation and how smaller conservation initiatives in communities can have bigger implications throughout the entire region. Mr. Bashyal undoubtedly paved the way for me to pursue a career in conservation science and showed me that change is possible. All of these enthusiasm and influences have shaped who I am now.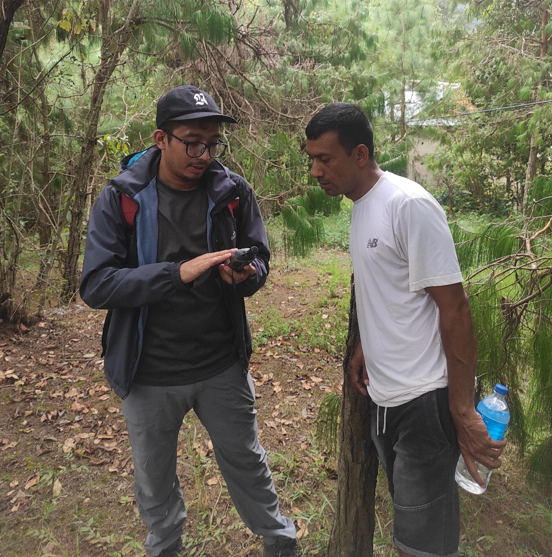 What do you love most about what you do?
What I enjoy most about my job is meeting, interacting with, and collaborating with diverse communities that share a common aim of conservation. As a technology enthusiast, I am constantly fascinated by new conservation applications, equipment, techniques, and technologies. And I love using them.
How did you choose to do this research project in particular?
Nepal became the first country to double its tiger population and has had zero rhino poaching in recent years. While these charismatic creatures make headlines, elusive and lesser-known species like the pangolin have received less attention, leaving local communities with little understanding of its ecological importance. Furthermore, due to a lack of understanding among rural poverty, illicit forest exploitation and trading endangers its existence. However, in Nepal, a dearth of accurate scientific information on the ecology of the Chinese pangolin remains a serious impediment to successful conservation of the species.
Few scientific researches are being carried out in the nation, although the most of them are based on indirect sign surveys that only include a species' presence or absence and habitat preferences. This illustrates the significant absence of information required to estimate species status more precisely, identify priority populations, and evaluate the effects of conservation efforts on populations. So, in order to solve these gaps and apply advanced technologies for effective and robust research, I choose to do this research.