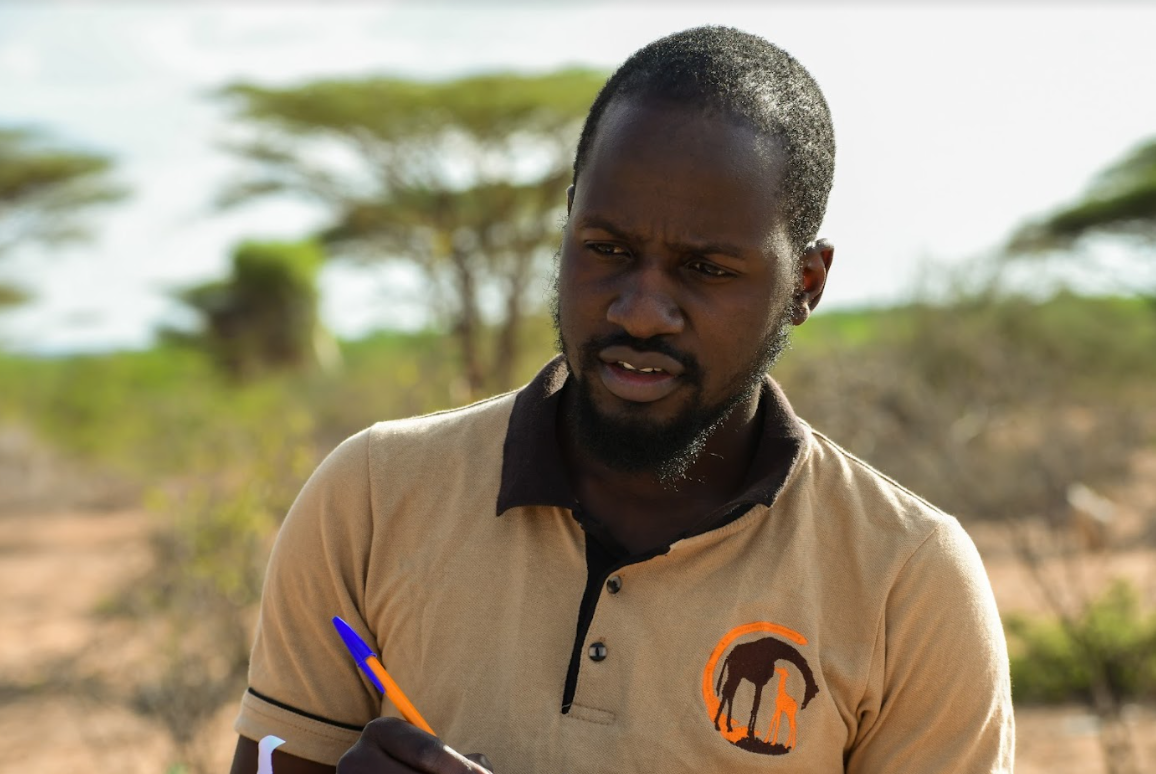 We held a Q&A with Owino Otieno Raymond to get to know more about him and his work in hirola antelope and giraffe conservation.
Owino is also one of SCB's 2021 Graduate Student Research Fellowship award winners. This award supports field work, including travel, materials or equipment, required to conduct research by graduate student members.
It is thanks to our members that SCB can support students doing such important work to advance the science and practice of conserving Earth's biodiversity.
Tell us a little bit about yourself.
I am a black African, from Kenya. Currently, I am a student at the University of Nairobi pursuing a master's degree in Biology of conservation. I am also a research assistant at the Hirola Conservation Programme where for the past four years I have been involved in the conservation of the Critically Endangered hirola antelope along the Kenya-Somalia border. Prior to this, I was involved in other conservation work in the famous Maasai Mara-Serengeti ecosystem with a major focus on the conservation of species outside formally protected areas and human-wildlife coexistence. I moved to the Kenya-Somalia border to focus on the conservation of isolated and threatened species of the Horn of Africa biodiversity hotspot. I have since begun undertaking personal research with my work on the endangered reticulated giraffes currently focusing on studying the natural history of mammals, habitat restoration, and human-wildlife conflicts.
What have been your biggest challenges in this research project?
Conducting research in this region is not short of challenges. The region lies along the Kenya-Somalia border which is infamous for insecurity issues that have further been exacerbated by military conflict and armed militia from the suspected Al Shabaab terror group roaming. However, the biggest challenge for this particular project has been fundraising. There are few funding opportunities and organizations are willing to support early career researchers. As an early career conservation researcher, not much faith is bestowed upon you. In developing countries, the challenges go beyond the skepticism of supporting an early career researcher. For the few available opportunities (open globally), nonnative English speakers (e.g., from Africa) are often outcompeted. Therefore, the first hurdle to being a successful researcher in a developing country is to be well connected beyond the continent of your origin preferably with a native English speaker. Mentorship programs are hard to come by and the logistic of getting such programs (usually through years of volunteer and pro-bono work) are unsuitable for bright students from impoverished backgrounds. Opportunities like the SCB Graduate Student Research Award is the light at the end of the tunnel for most early-career conservation researcher but are oftentimes disproportionally unattainable. As it is, I am still working to build support for this project.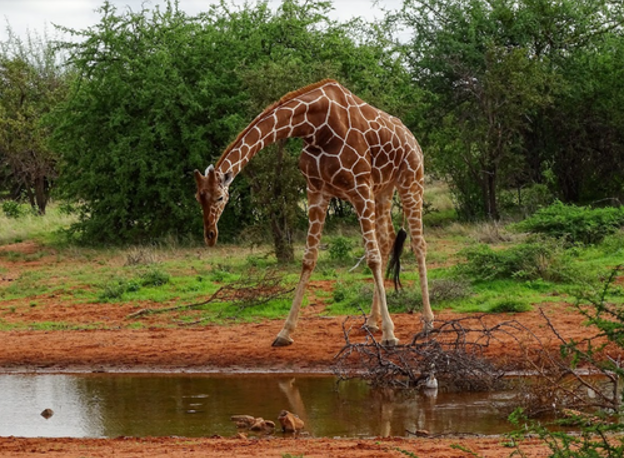 What is your favorite part about conducting your research here?
The favorite part about conducting research in this region is working and interacting with rare species found nowhere else in the world (e.g., the Critically endangered hirola antelope). This region marks the southern extent of the horn of Africa biodiversity hotspot endowed with unique and threatened species. However, due to insecurity issues, and cultural barriers conservation effort has for years remained virtually nonexistent. Consequently, any work done here feels important and a step closer to understanding the biology and conservation of the isolated species of this region.
What surprised you the most?
Garissa hosts perhaps the highest density of giraffes occurring outside formerly protected areas. Due to insecurity, there are few conservation areas and wildlife exits on communally owned land which has resulted in an increased human-wildlife conflict in this region.
What does a typical research/workday look like for you here?
This particular research involves following giraffes from 6 am to 7 pm, and documenting all activities and food items. Later in the evening, I do data entry, preliminary manipulation and prepare for the next day's data collection. Outside this, I look for potential grants that I am eligible for as I work to build support for this project.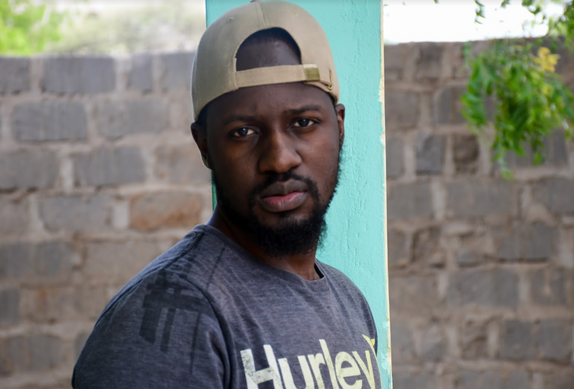 What comes next? What are you working on now?
Upon completion of this project, I look forward to completing data analysis, preparation of my master's thesis and a scientific article to be submitted to a peer-reviewed journal (e.g., Conservation Science and Practice, Journal of Mammalogy). Pending the outcome of this project, I also look forward to building support for a complementary project to inform giraffe habitat restoration.
Where could we find you on any given Saturday? What do you like to do for fun?
I enjoy a range of activities but inline skating, lawn tennis, and swimming hold a special place in my heart. However, since I began my project in this region, I have not been able to access or do any of these activities. Therefore, I have recently picked up a new hobby of wildlife photography that I am currently learning and working to better myself.
What are three things you always carry with you when in the field?
When following giraffes, it is easy to lose track of direction particularly since Garissa is flat with tracks of invasive species and few landmarks. Therefore, a GPS unit is a really important item when trying to find your way back.
Similarly, you never know when you might encounter a unique species or witness a cool animal behavior thus, I carry a camera with me all the time.
Most importantly I carry research permits, due to insecurity issues there is always a military presence in the region. Since the last terror attack at Garissa University that left 147 casualties, the military is skeptical about anyone carrying equipment such as GPS, rangefinder, camera, etc. In the past security personnel have harassed our conservation scouts and confiscated their monitoring devices (i.e., GPS, Camera, and binoculars). Recovering confiscated equipment or being released by the security personal if you don't have proper documentation and license can be very tedious. Thus, research permits and relevant documentation are very important.
Why did you decide to study conservation biology? What was the path that led you here?
I did not always want to do conservation biology, growing up in Africa most parents would want their kids to pursue a career in engineering, medicine, and law. Conservation was associated with disciplined forces (i.e., Kenya Wildlife Service) that never needed much academic qualification, and a career in conservation research was unknown to me. My elder brother (one of 9 siblings) was the one we thought would work with conservation because of his interest in joining the disciplined forces and his habitual behavior of dragging all sorts of animals home. When it came to career choice all I knew was that I was good at sciences and loved biology. In Africa and perhaps other developing countries, this could coincidentally lead me to a career in medicine. I would end up pursuing a career in conservation when I passed my high school exams and got placed by the government in Maasai Mara University where none of the courses fancy courses parents would usually want their kids to pursue were offered. Because of financial constraints, I could not change Colleges to pursue another course but was forced to settle for the government-subsidized course I was placed to do. The first year was tough and I almost failed all units. I later grew to love the course and put my best foot forward when I realized the course was about all about biology.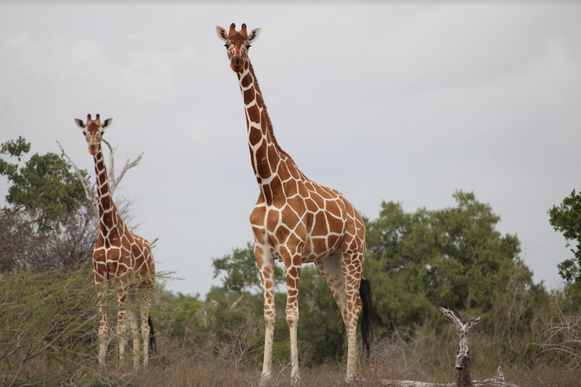 What do you love most about what you do?
As a researcher, there are infinite subjects to choose from as such you can be anything you want. Similarly, it is hard to predict the results of any study thus it is always interesting.
Who's the scientist you admire the most? Why?
There are several inspiring scientists I admire. However, would like to appreciate Dr. Abdullahi Ali, the founder, and Director of the Hirola Conservation Programme and the current president of the SCB Kenyan chapter. Dr. Ali is hailed for the conservation of the Critically Endangered hirola in a region most people could not. His mentorship and support have made it possible for me to pursue my research in this region.
How did you choose to do this research project in particular?
For the past four years, I have been trained to design and lead projects as a research assistant at the Hirola Conservation Programme. I have also undergone various ecological and leadership training programs, including courses led by the University of Wyoming and the Conservation Leadership Programme. Because of my skills and experience, I was recruited to lead the implementation of the Somali Giraffe Project (https://somaligiraffe.org/), a community-based effort to conserve giraffes. This was fortuitously followed by the reclassification of several subspecies of giraffes to either Critically Endangered or Endangered Conservation status. Since I began work at the Somali Giraffe Project, I have designed core research and conservation programs to act as a road map toward securing giraffe populations in eastern Kenya. In this capacity, I have received support from the Conservation Leadership Programme to address human-giraffe conflict, and I am now working to build support for this and a complementary project to inform giraffe habitat restoration.