Valery A. Binda is an early career conservationist from the North West Region of Cameroon with a master's degree in applied ecology and wildlife management from the University of Dschang, Cameroon. Valery believes that biodiversity conservation is the sustainable development goal that could lead us to acheiving each of the other sustainable development goals.
His research has focused on improving scientific knowledge of the Banded Wattle-eye (Platysteira laticincta), a rare and little-studied bird species endemic to the Bamenda Highlands of Cameroon, while designing and implementing ground action for their conservation.
SCB held a Q & A with Valery to learn more about his research, why he decided to study conservation biology and what he loves most about what he does!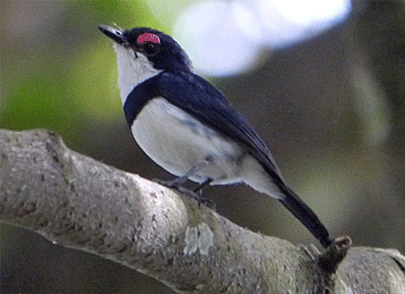 1. What have been your biggest challenges in this research project?
My greatest challenge has been the current armed socio-political conflict in the English-speaking regions of Cameroon. The species is endemic to the Bamenda Highlands which happens to be at the heart of the conflicts zone. My work on the species has thus been put on hold for security reasons.
2. What is your favorite part about conducting your research here?
My work on the Banded Wattle-eye has so far been limited to the Kilum-Ijim Community Forest which is the last sustainable stronghold of the species. The site is currently the most significant remnant of afro-montane forest in West Africa. Characterized by many challenges including as a very rugged terrain, the site still remains my favorite – every moment spent in this montane forest, whether while working or otherwise has always been so refreshing and re-energizing to my mind and spirit. Each time I make a research trip to the site and come back, I feel like a new being.
3. What surprised you the most?
A major surprising discovery from this project has been the species' preference for selectively logged areas. Because the Banded Wattle-eye is very shy and elusive, finding out that it has a preference for selectively logged areas was indeed surprising.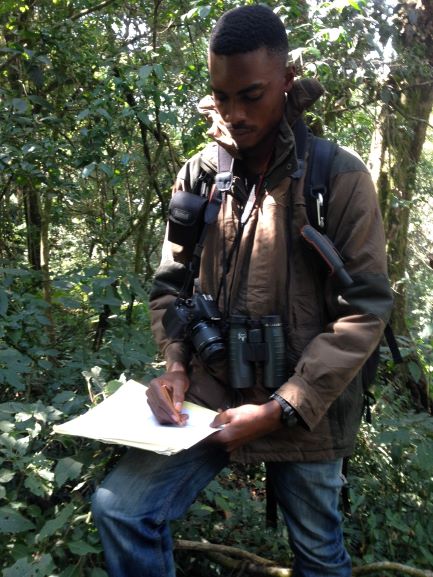 4. What does a typical research/work day look like for you here?
While here, my nights are usually spent in a small village very close to the foot of the mountain. Wake up time for me is always 4am. I pick up my field guide and we start trekking and by 6am we are at the study site and begin work.
5. What comes next? What are you working on now?
With the sudden interruption of my work on the Banded Wattle-eye, I am currently developing new conservation tools in mitigating wildlife hunting and human-wildlife conflicts. Besides research, I am also involved in planning and implementing community-driven conservation projects that use social and economic incentives to promote local support for the long-term conservation of wildlife. For example, I am currently working with some target villages around the Campo Ma'an National Park to mitigate bushmeat hunting and human-elephant conflicts through conservation education and capacity building in using (income-generating) beehive fences to safely deter elephants.
6. How did you choose to do this research project in particular?
Since I was eight years old, I would use savings from my daily school allowance to purchase birds captured by other elderly boys in the community, and keep them in a cage where I would provide them with food and "care". At the time, my main species of interest was the black-crowned waxbill because of its beauty and playful nature. We used to call this species "grassy" because of its preference for grassy areas, and it was only several years later when I started my studies in conservation that I realized that the bird is called the black-crowned waxbill. It is rather regretful that my reason for keeping them in captivity at the time (i.e. for my entertainment and for the birds' protection) was erring.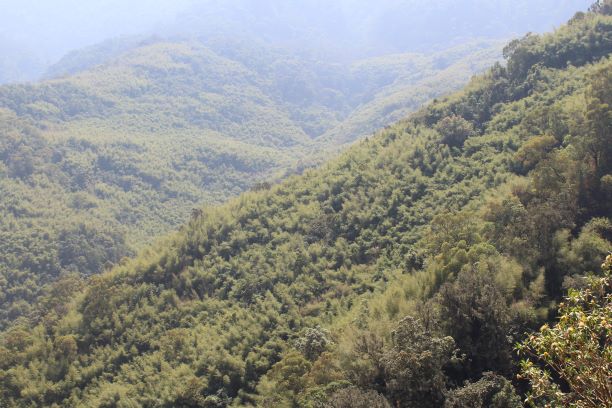 My choice of working towards improving scientific knowledge about the little-known endemic Banded Wattle-eye and designing and implementing ground action for the conservation of the species was thus motivated firstly by my unrepentant love for birds and my concern for species that are endangered but yet are receiving little attention from the scientific community. Furthermore, with very little research experience at the time, I thought focusing on a species that is restricted to a particular area would be an excellent starting point
7. Where could we find you on any given Saturday? What do you like to do for fun?
When not in the field for research, I usually spend the morning hours of my Saturdays participating in team sports, particularly basketball and handball. This is often followed by a few hours of leisure at a natural site, most often Lake Dschang which is quite lovely and close to the sports ground.
Some of my Saturdays are also spent in wildlife/rescue centers where I get to play with some of these animals and show them some love.
8. What are three things you always carry with you when in the field?
My camera, handheld GPS unit and binoculars are my three best friends when out there trying to conserve wildlife.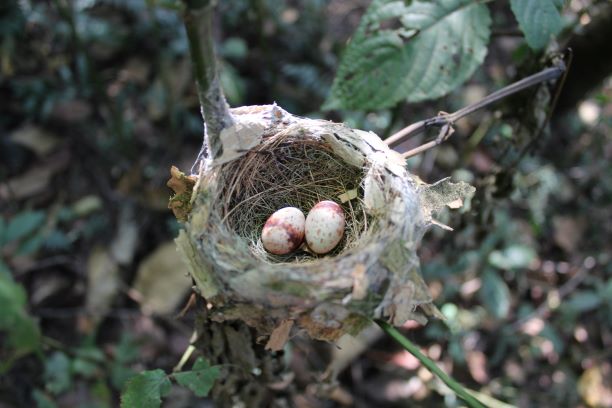 9. Why did you decide to study conservation biology? What was your path that led you here?
Sometimes when you come from a poor community, you are ready to take on just any job, not because you are passionate about it but simply because it can serve as a source of livelihood for you and your family. I became a biology teacher not because I was passionate about teaching biology but simply because I was doing great in biology and teaching was and still is one of the major sources of livelihood in Cameroon.
However, after teaching biology/environmental science in a secondary school within the Lebialem Highlands for just three years, I started feeling the need to use my position and knowledge to impact not just my students but the entire community. After hearing stories of how rich in wildlife the forests around there used to be and how a majority of the wildlife species had disappeared due to forest clearance, I decided to implement what I was teaching. From developing a giant tree nursery, I engaged my students and other interested colleagues into a series of tree planting exercises targeting degraded forest patches. Seeing how practical our habitat restoration exercises were, I became so inspired and wanted to do more.
As a result, I enrolled into the department of animal biology, faculty of science, University of Dschang from where I acquired a Master's degree in applied ecology and wildlife management. Because I chose a research topic which was very challenging, I was forced to connect with many different experienced conservation scientists, both within the country and abroad who helped me to go through. My experience and skills in research grew and my passion for wildlife exploded. Today, I am a diehard conservationist.
Amongst the most valuable contacts that have cleared my path towards becoming a conservationist are Dr. Taku Awa II of the University of Dschang, Cameroon who exposed me to so many realities about wildlife research and conservation, and Pr. Kevin Yana Njabo of the University California Institute of the Environment and Sustainability who has always made sure that I get the right connections for my career and professional development in the field of biodiversity conservation.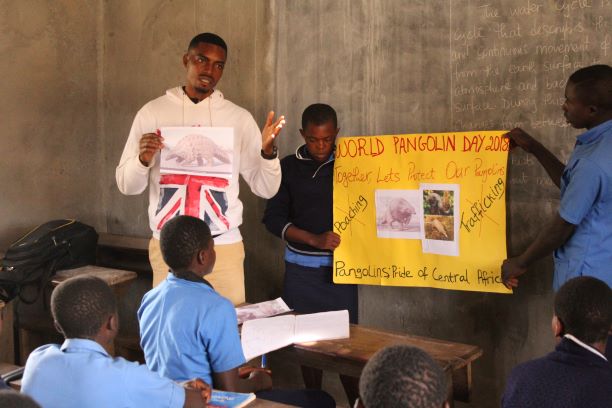 10. What do you love most about what you do?
I just love to see when wildlife thrives thanks to my efforts.
11. Who's the scientist you admire the most? Why?
My most admired scientist is Dr. Kevin Yana Njabo of the University of California Institute of the Environment and Sustainability. His desire and efforts towards raising an army of young conservation scientists in Africa is so inspiring and assuring. If I am active and known within the Society for Conservation Biology (SCB) today, it is thanks to his efforts and desire to groom young conservationists who will do better than him in conservation.