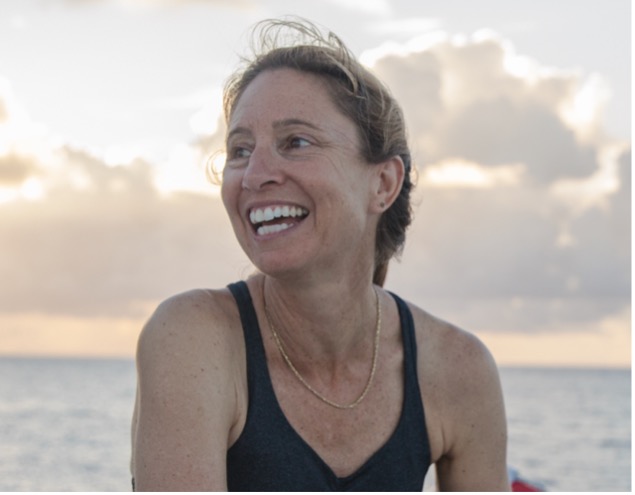 The Cedar Tree Foundation and Society for Conservation Biology are pleased to announce the selection of Nicole Crane as Executive Director of the David H. Smith Conservation Research Fellowship. In her role, Nicole supports the Fellowship's commitment to shaping early-career scientists' professional development in applied conservation science while helping them build relationships in conservation and research communities. Nicole has been serving as Interim Executive Director since August 2022.
In addition to her work with the Smith Fellows Program, Nicole also serves as Co-Director of One People One Reef, an organization she co-founded and has run since 2011. As co-director and Senior Conservation Scientist of One People One Reef, Nicole oversees an inclusive approach to collaborative conservation by combining rigorous science, traditional practice, and Indigenous knowledge to address marine resource issues in the Micronesian outer islands.
In addition to founding One People One Reef, Nicole has enjoyed a rewarding career spanning more than 20 years working nationally and internationally on complex ocean management issues and as faculty of conservation science curricula in higher education – including Stanford University, University of California, Berkley and the California Community College system.
"When weighing our decision across several criteria, Nicole's background as a conservation scientist, including co-founding her own NGO and applying her knowledge in the field, made her an outstanding candidate who brings both a researcher's and a practitioner's perspective to this role," says David S. Wilcove, a professor of ecology, evolutionary biology, and public affairs at Princeton University and a member of the Smith Fellows scientific advisory board.
Nicole's approach to conservation science and her dedication to inclusion and collaboration in environmental problem-solving arenas stems from a global lived experience. Born in Afghanistan, Nicole spent much of her childhood, adolescence, and early career in the Middle East, Nepal, Central Africa and Haiti. The experience cemented a passion for mentorship that she now brings to the Smith Fellows program. While at California State University Monterey Bay, Nicole founded the Camp SEA Lab, where she developed and directed an experiential marine science program for youth grades 5-8. At Monterey Peninsula College, Nicole founded and directed an NSF National Center of excellence in marine technical education and training; and she currently holds several positions, developing and teaching courses on marine, environmental and biological sciences as well as its intersection with US policy.
Nicole has written or co-authored numerous publications in leading domestic and international journals covering a range of topics, including oceanography, marine conservation, Indigenous leadership in conservation, experiential youth programming, and marine technology. She has also received grants, awards, and honors from renowned institutions, including the National Science Foundation, National Oceanic and Atmospheric Administration (NOAA), The David and Lucile Packard Foundation, The Nature Conservancy, National Geographic Society, and Pew Charitable Trusts to name a few.
Nicole welcomes any and all who might have questions, input or ideas to contact her at ncrane@conbio.org. You are also welcome to contact Shonda Gilliland, Program Director at sgilliland@conbio.org, or visit our website.