The Africa Section of the Society for Conservation Biology is excited to announce the winners of the SCB Africa Section Student Research Grants! Congratulations to the winners!
The aim of these grants are to provide graduate student research awards to support biodiversity conservation in Africa. The award objective is to support travel, materials and/or equipment required to conduct conservation research by graduate student members of the Africa Section of SCB.
You can learn about each of the grant winner's research below.
The winners are: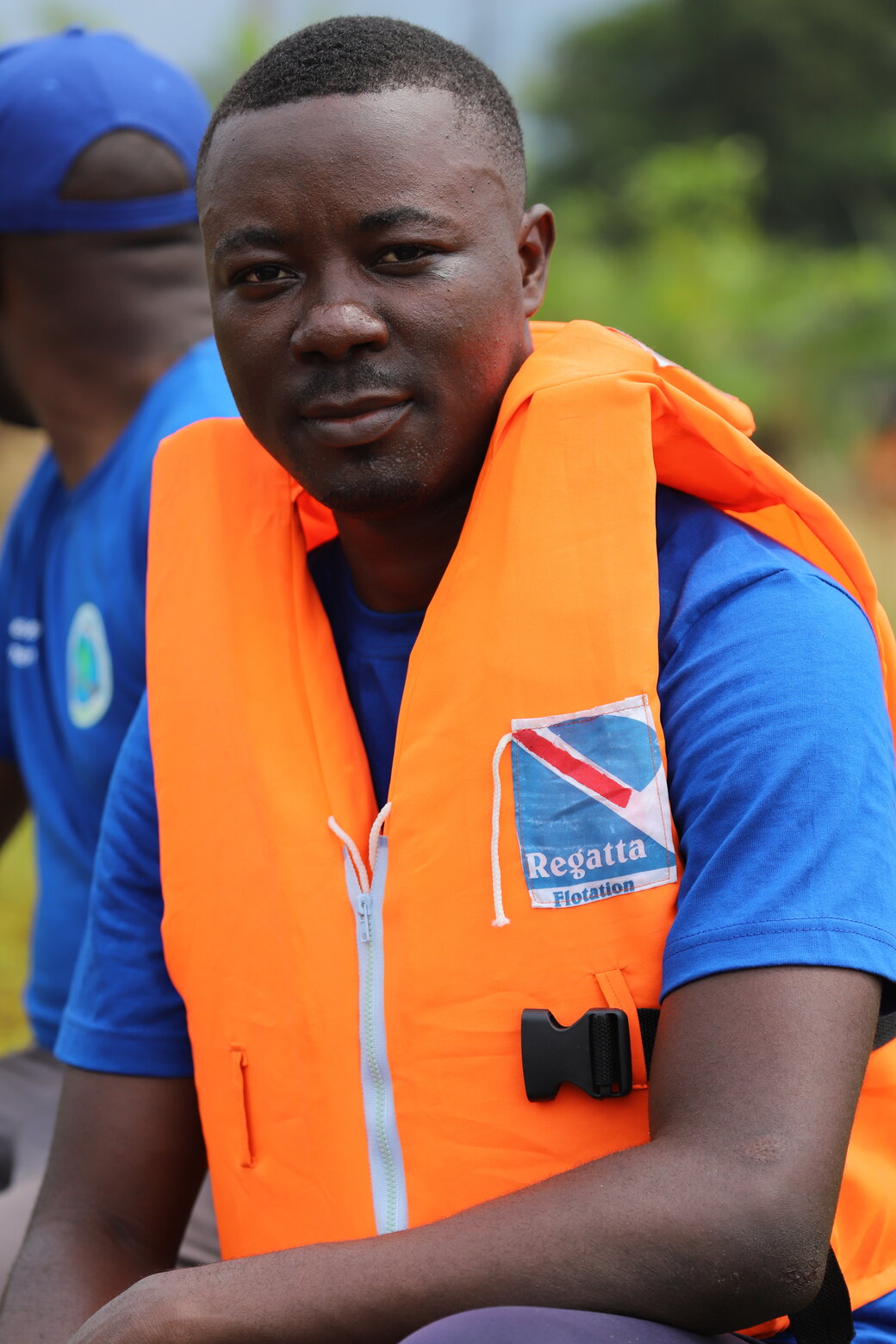 Clinton Factheu
In Cameroon, the wide distribution of the African manatee contrasts with the very limited available data and the inexistence of any range-wide study, thus hindering any national manatee conservation plan. Lake Ossa, which is considered a manatee sanctuary in Cameroon, is being invaded by Giant Salvinia, a free-floating aquatic plant that has the potential to outcompete the vegetation manatees feed on and to reduce available habitat to manatees due to its dense and widespread coverage of the lake's surface. My PhD project aims at implementing the broadest range genetic study of manatees in Cameroon and assessing the impact of Giant Salvinia proliferation on manatee habitat use in Lake Ossa.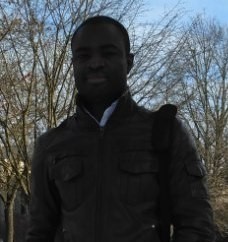 Samuel Jatto
Forest Structure and tree diversity in Omo-Shasha-Oluwa (O-S-O) contiguous forest; basis for Joint conservation: The O-S-O contiguous Forest is biologically unique, of great conservation and scientific value as it is amongst the last 10% of suitable forest habitat remaining for forest elephants in Nigeria and many mammals including endangered species such as chimpanzees and many plant species. The stand structure and species diversity, if studied, will help provide information on the floristic components of the forest, their size-class distribution, and to better address their conservation in the short and long-term. This will also help to boost the scientific and touristic potential of O-S-O forest to the benefit of the region and nation at large. The study is ecological as well as socio-economical assessment; forest species inventory, satellite imageries, household survey, and focus group discussion is used to: assess tree species diversity and structure of the forest; assess the change in forests cover; the intensity of human disturbance and its effects on the tree species structure and identify the determinants for local people to participate in the Joint conservation of trees and wildlife resources of the forest.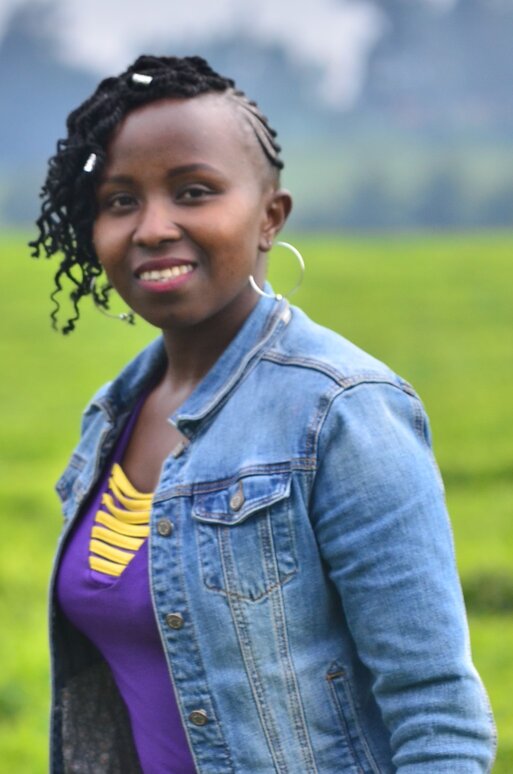 Caroline Kerichu
Forests play a fundamental role in the conservation of biodiversity and the provision of essential goods and services. An assessable understanding of the effects of different forest management regimes on biodiversity in different regions of the world is critical to any efforts that reconcile interests on conservation and management of biodiversity. Globally forest management activities of varying intensities have altered the natural and native forests structural and species composition. Despite the natural forests forming the largest percentage of forest area in Kenya (95%) with an exceptional wealth of biodiversity, the Participatory Forest Management Plans barely pays attention to forest biodiversity. Besides, there is no functional Natural Forest Management Plan (NDMP) in the country. Identifying forest management programmes that will effectively ensure natural forests are managed for maintaining biodiversity is critical to sustainable forest management and conservation of biodiversity. It is therefore critical to ensure that biodiversity planning and management is effectively mainstreamed into forest management programmes at all levels. This study intends to assess the impacts of different forest management programmes and activities on biodiversity, assess specific biodiversity management programmes, the biodiversity recorded at station level and indicators used for management monitoring at the two forest station in Eburu and Maasai Mau forest in Kenya.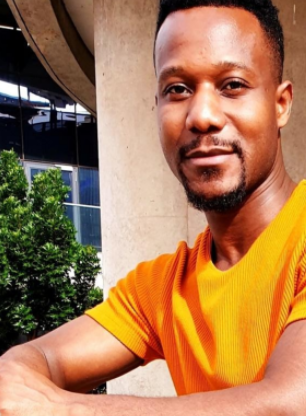 Given Matseketsa
Given Matseketsa is a PhD (Zoology) candidate at the University of Pretoria, South Africa. His PhD research project focuses on rule- breaking in conservation, a hot button issue in biodiversity conservation. His study is concerned with understanding issues of law enforcement and non-compliance, involving two protected wildlife parks and their surrounding communities in Zimbabwe as a model.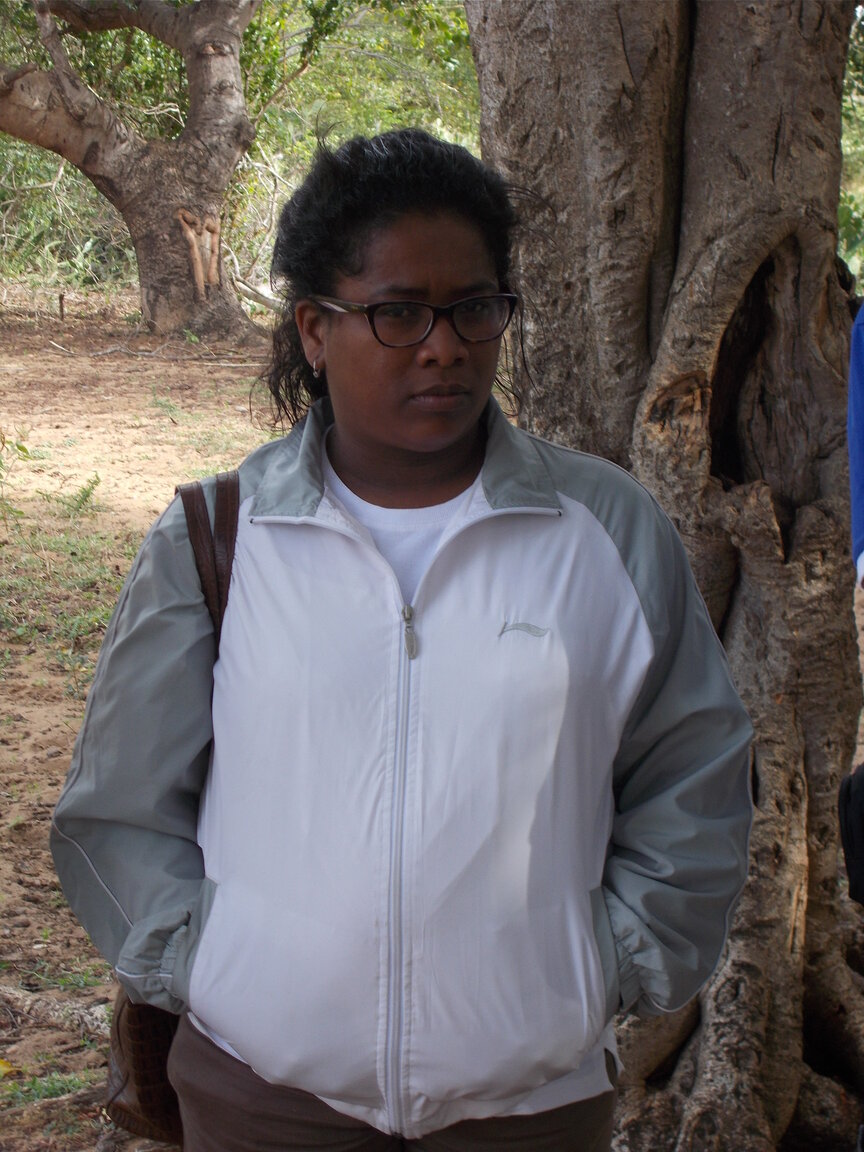 Lalarisoa Rakotoarimino
This research aims to improve knowledge on the coastal habitats in the three Key Biodiversity Areas of North East Madagascar and the population of sea turtles observed Chelonia mydas, and Eretmochelys imbricata. Their interaction for community benefits and sustainable management of the ecosystem in these key sites in North East Madagascar. It is in this perspective that this study contributes to the mission of SCB. This work will provide management recommendations to the relevant management committees for protected areas at each KBA in order to improve conservation efforts for these species.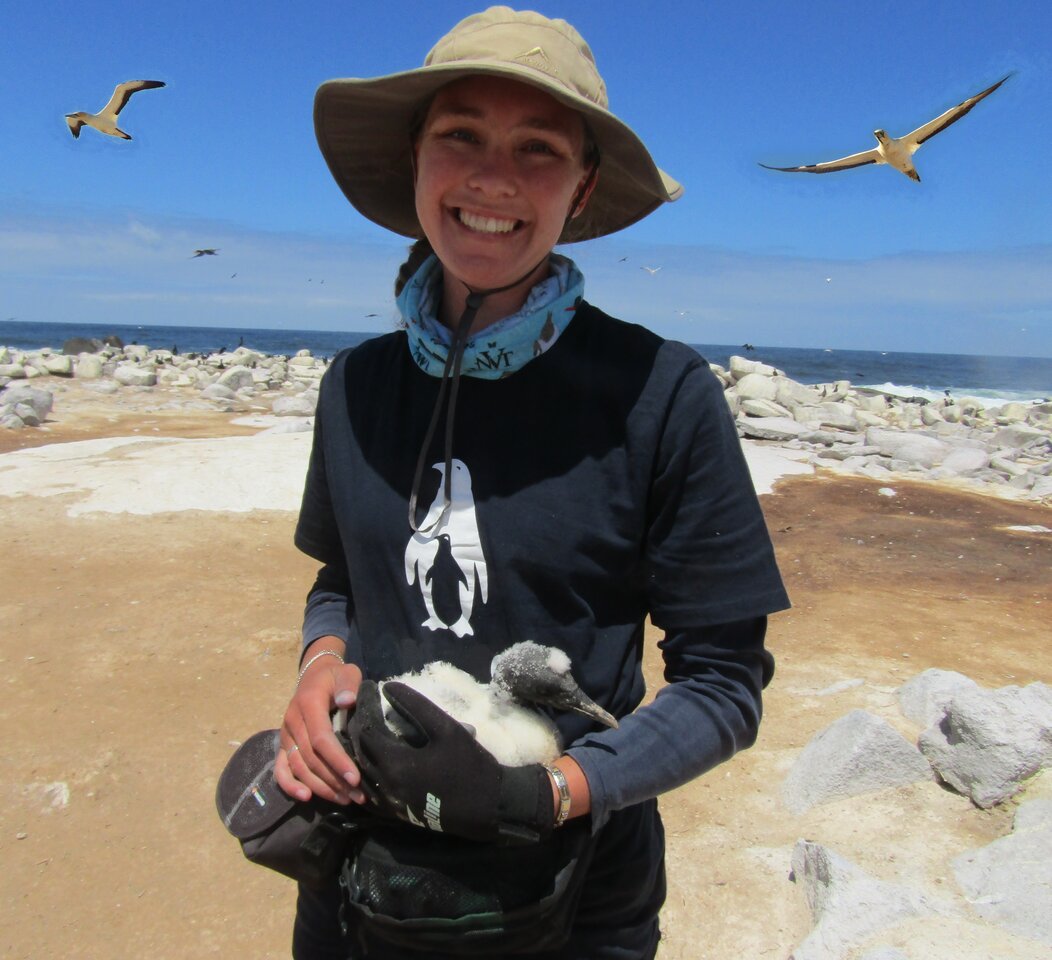 Zanri Strydom
Seabirds are one of the most threatened groups of birds, and they fall threat to both marine and terrestrial pressures. Globally, commercial fisheries have expanded since 1960 due to the growing human population's demand for fish as a resource. Zanri's PhD study assesses the effects of the fish stock management approaches on Endangered seabird species in South Africa. Through means of GPS data loggers the study investigates resource competition between foraging seabirds and fisheries over the last 15 years. Through studying the foraging activities of birds from all the Cape gannet colonies and two of the African penguin colonies in South Africa, her study could act as both a justification and a guideline for possible establishments and expansions of Marine Protected Areas.