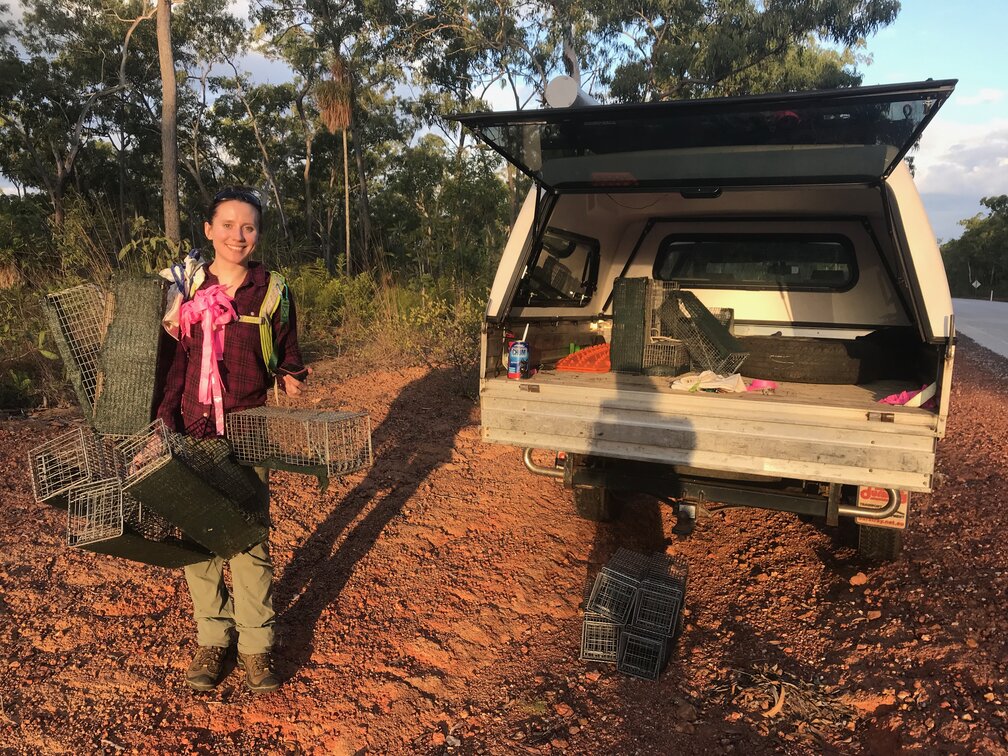 SCB held a Q & A with Graduate Student Research Award Winner Elise Contreras to learn more about her, her research on Groot Island, and her time in the field.
Tell us a little bit about yourself.
My name is Elise Contreras, a third-year Ph.D. student studying conservation biology through a lens of ecotoxicology. I am a lifelong Alaskan, living in this beautiful state with my husband. While I can't imagine calling anywhere else home, I have a passion for travel. It is important to experience different cultures, food, and meet the fantastic people who live in those places. You will always find a smile on my face. No matter the situation, life is better when you look for the positive.
What have been your biggest challenges in this research project?
The heat for me was one of the biggest challenges. It gets quite hot in the middle of the day, so we started at sunrise to get the strenuous work done before the most intense heat of the day hits.
What is your favorite part about conducting your research here?
One of my favorite parts of working on Groote Island is working surrounded by its unique beauty. I was able to watch some of the most gorgeous sunsets near the blue water beaches.
What does a typical research/work day look like for you here?
A typical day starts before sunrise to go out and check the small animal traps that were set the night before. Any captured quolls or bandicoots are brought back to the Threatened Species Center on the island to be measured, tagged, and sampled. After the needed data is collected, the animals are returned to the location they were trapped. A new set of anywhere between 20 and 60 traps is set in the evening.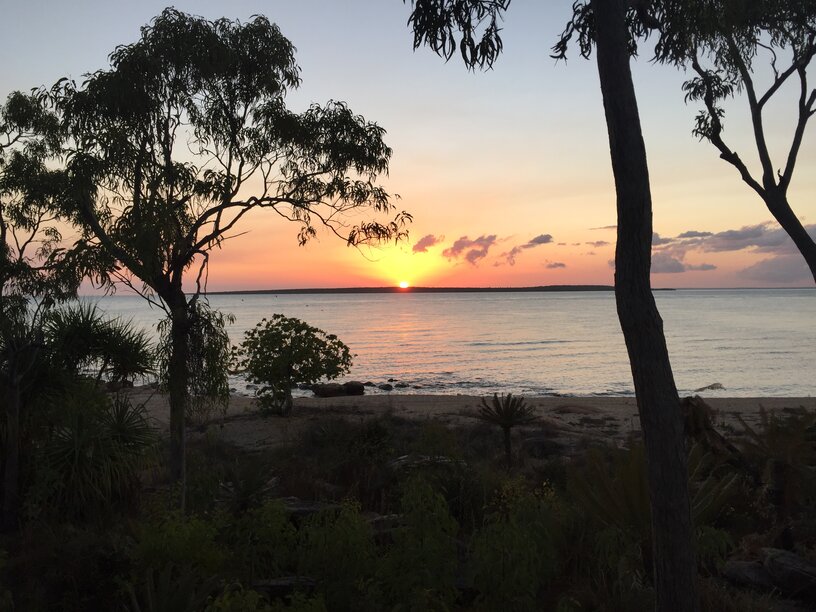 What comes next? What are you working on now?
Blood plasma needs to be run for cortisol and thyroid hormone levels and hair samples for metal content. I want to see if there is a significant difference between individuals with higher exposure to manganese from their proximity to the mine, and those found further away.
Tell us a brief version of your favorite story from here.
My second day in the field was a memorable moment because I got to hold my first quoll. We were checking the traps we set the day before. After no luck in the first few, I was excited to finally see one. It turns out quolls are even cuter in person. My field partner, who had a lot of experience, showed me how to get them out of the trap and hold them so they can't bite or scratch you. Their claws are thin and sharp, so it is easy to get scratched if you don't have a proper hold on them. I pulled the quoll out and got picture proof of my first successful capture and release. Having a hold of her for just a few minutes was a wonderful reminder that helping them was the reason I was there.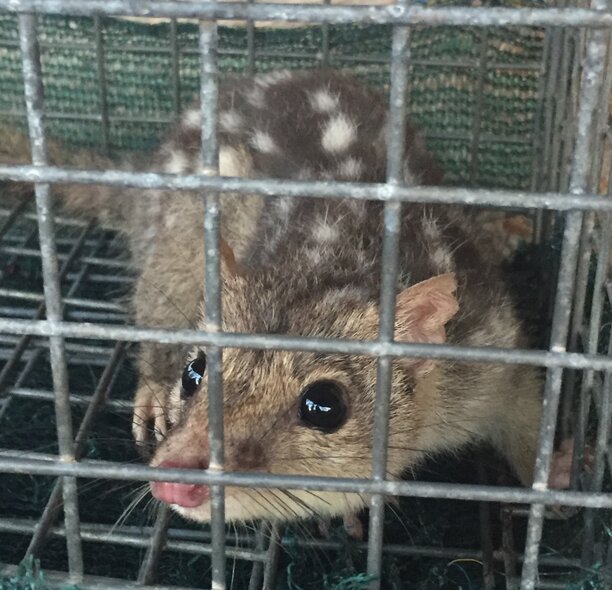 Where could we find you on any given Saturday? What do you like to do for fun?
When I am not working or doing research, you can usually find me spending time with my husband and family, at the ice rink, or hanging upside down in my aerial hoop. Living close to so many mountains makes spending time outside hiking and camping another of my favorite free-time activities.
What are three things you always carry with you when in the field?
1.A GPS - I don't always have the best sense of direction.
2.Water – Got to keep that hydration up.
3.Camera - You never know what cool things you might see or what might need to be documented.
Why did you decide to study conservation biology? What was your path that led you here?
I knew I wanted to study conservation biology after completing a seventh-grade science class project on Rachel Carson. That project opened my eyes to environmental issues, and I knew from that point on that I wanted to positively impact the world. I knew I needed to focus on a specific aspect of conservation if I truly wanted to make a difference. I explored different avenues and worked to improve environmental sustainability in my personal life. During my undergraduate conservation biology class, I volunteered on a research project that introduced me to ecotoxicology. I was hooked. From that time on, I've continued working to understand various contaminants' effects on wildlife health and viability.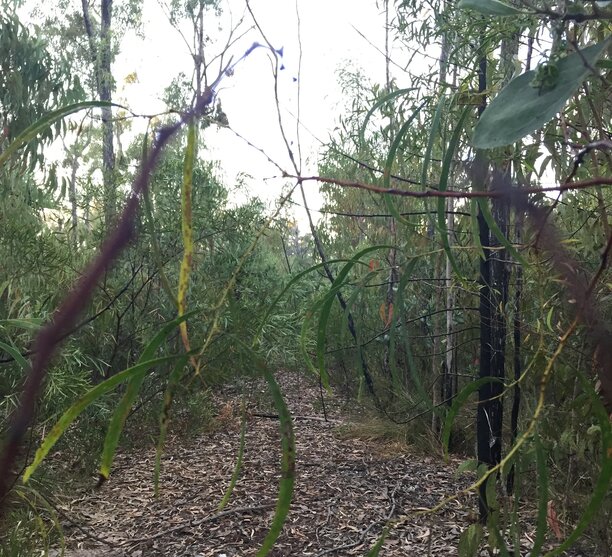 What do you love most about what you do?
I love exploring new places and the personal connection I feel interacting with my study species in the field. I also love knowing that the data I'm generating helps build on a knowledge base and that knowledge base can influence environmentally protective measures and policies.
How did you choose to do this research project in particular?
I had been aware of the project for several years and was interested in being a part of it. It was my ideal combination of important things: researching contaminant impacts on endangered wildlife, a unique location I have always wanted to visit, and working in collaboration with the indigenous people of the area. When I decided to pursue a doctorate, I was excited to have the opportunity to join in on the project.