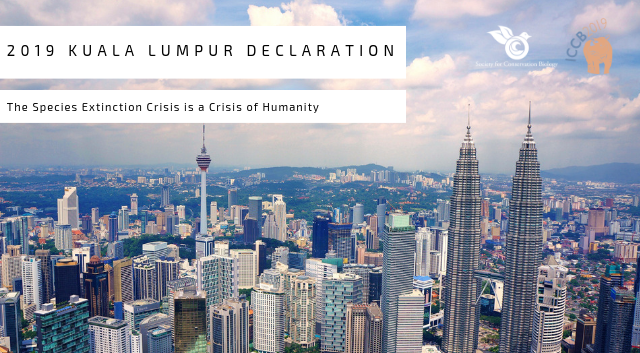 From 21 – 25 July, the Society for Conservation Biology held its 29th International Congress for Conservation Biology (ICCB 2019) in Kuala Lumpur, Malaysia.
Organized under the theme "Conservation Beyond Boundaries: Connecting biodiversity with communities, governments and stakeholders," more than 1,300 conservation and social scientists, business leaders and government officials from 87 nations attended the meeting to present the latest research in conservation science and solutions to global conservation challenges like species extinction.
The Kuala Lumpur Declaration presents an opportunity to inform preparations for the 2020 Conference of Parties to the Convention on Biological Diversity and the new global Strategic Plan for Biodiversity.