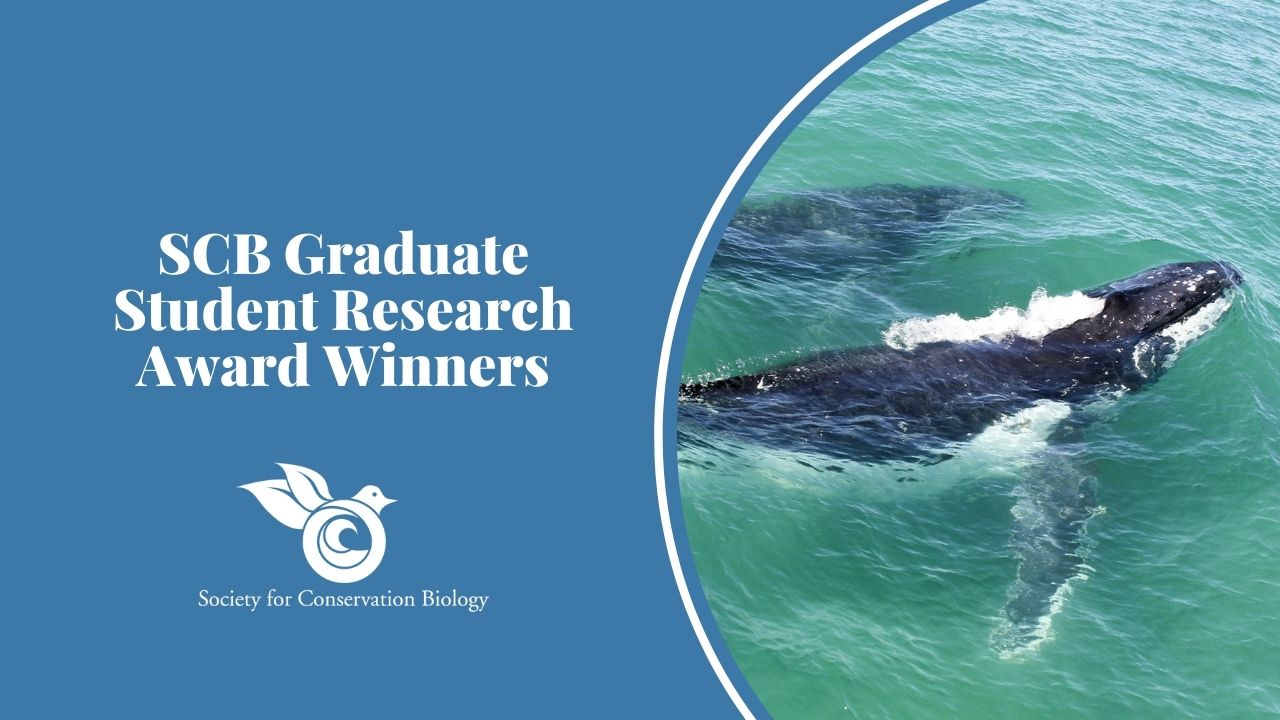 The Society will award ten graduate students with $1,000 fellowships this month to carry out field research on their topic area in conservation.
The winners were selected from an applicant pool of 60 students whose projects ranged from understating how human activities affect biodiversity to exploring how human behavior can be changed. A fifth of the projects had an interdisciplinary or social science approach.
"Making a final decision on the winners was no easy task considering the quality and volume of applications. However, a decision needed to be made," SCB Board Member and Awards Committee Chair, Eduardo Gallo-Cajiao said. "This cohort of awardees represents projects with a wide range of disciplinary foci, from improving our understanding of species diversity and human impacts on biodiversity to developing strategies for restoration and analyzing institutional aspects of conservation."
The Graduate Student Research Fellowship Program is in its fourth year and is supported by Wiley, the publisher of SCB journals Conservation Biology, Conservation Letters, and Conservation Science & Practice.
"The projects do not only focus on a wide range of themes, but also on a wide range of dimensions within the biodiversity spectrum, from genes to ecosystems, including species of high conservation concern, such as the red panda and the dhole," Eduardo said. "We wish all awardees a successful completion of their projects, and to all those who were not successful this round, to continue their important work."
Congratulations to the winners:
Rick Leong, Malaysia; Damber Bista, Nepal; Dan Wrigth, USA; Hollie Booth, UK; Lauren Nerfa, USA; Rocio Lopez, Canada; Elise Contreras, USA; Deepti Gupta, India; James Watuwa, Uganda; Monsoon Khatiwada, Nepal.